East Meets Best: Chef Lina Fat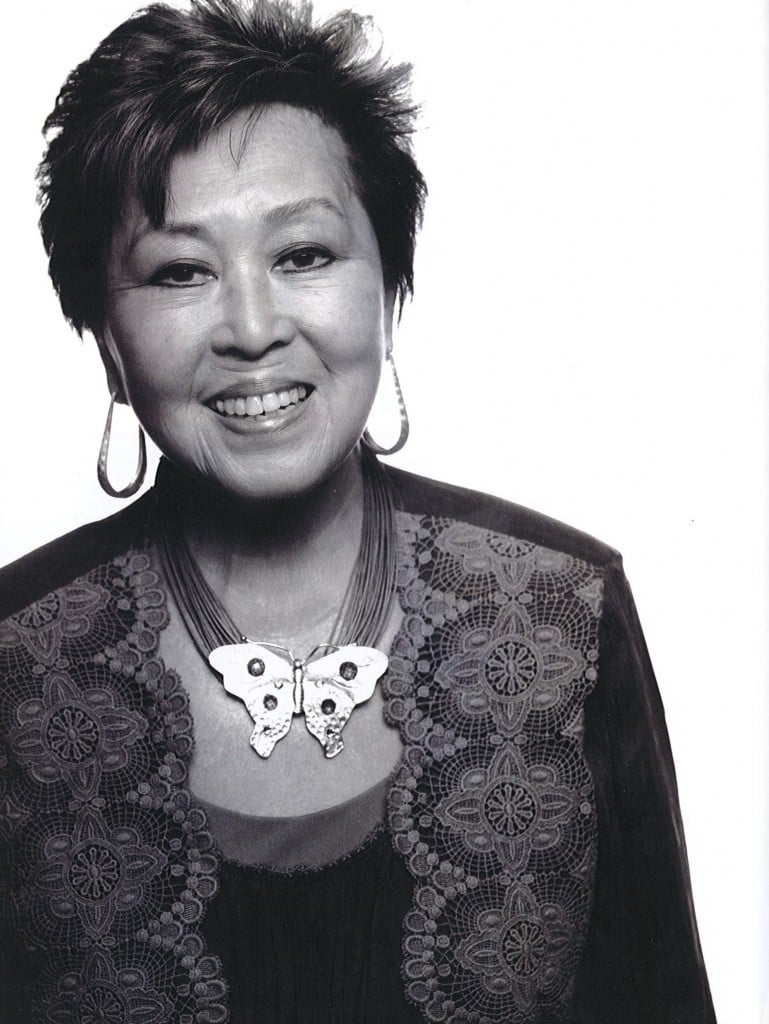 It's a uniquely American tale worthy of reverent cinematic treatment from the likes of Martin Scorsese.
A 16-year-old Chinese immigrant slow boats to San Francisco in 1919. He speaks no English and carries false papers. Life is hard and work is menial. He picks fruit, washes dishes, sleeps on stairs and soldiers through discrimination.
While waiting tables at a Sacramento restaurant with a basement gambling hall, he's asked to place a keno bet for a state official. The bet wins $2,000, but the official leaves before he can collect. So the waiter holds on to the winnings for weeks until the man returns. Surprised and grateful, the official helps the immigrant start a restaurant two blocks from the Capitol.
Opening in 1939, the eatery is named after the immigrant: Frank Fat. It becomes the de facto downtown home to generations of lobbyists and legislators alike.
But that was just the first act in the enduring Fat saga, which has starred an ensemble cast in its eight decades of success that currently includes four prospering restaurants—Frank Fat's, Fat City, Fat's Asia Bistro in Roseville and in Folsom—and a catering business.
Enter the wife of Frank Fat's son Kenneth, Lina Fat, who emigrated from Hong Kong in the 1950s. While her background isn't as Horatio Alger as her father-in-law's, her rise to prominence and her breaking of barriers is no less impressive.
Her father was a manager for the Chinese division of British Motor. Her mother died of cancer when Lina was 12, and "that made me independent," she says. Her father's vocation exposed her to Western ways, and as a teen, she came to America to become a pharmacist. She got her degree in San Francisco, where she also met her husband.
However, she quickly found that the white coat life wasn't for her. She longed for a way to express herself creatively. So when the Fat family opened China Camp restaurant in Old Sacramento in 1974, Lina Fat jumped at the chance to get involved. With no formal training, she transformed herself into a culinary autodidact, gobbling up cookbooks and inventing the restaurant's menu.
"I have good taste buds," she says. "I ate so many good things in Hong Kong and I know what [dishes] are supposed to taste like. So I had that natural instinct."
She used her pharmaceutical training—the attention to detail and ability to measure, sort and organize effectively—to her advantage as both a chef and manager. Holding her own in a male-dominated culture, she wasn't afraid to ask questions and evolve, eventually attending the Culinary Institute of America in New York where she learned "the real technique of cooking."
Today, the family matriarch serves as the vice president, director of food at Fat's Restaurants. "It's a fancy title," she says, "but I don't care." It's the daily work she celebrates, putting in hours with her chefs to make sure "there's consistency [with the food] and that it's well presented and tastes good."
Knowing that complacency can cost customers, she regularly introduces specials and new menu items. Her touch was evident when Fat City introduced a bevy of fresh dishes in April, including a pesto turkey burger with provolone and cranberry mayonnaise, and a shrimp and artichoke heart fettuccine with tomatoes in a white wine butter sauce.
Ubiquitous in community organizations (she co-founded the Sacramento World Music and Dance Festival, for example), she's refused to be sidelined by a recent bout with polymyositis, a painful and debilitating muscle condition that recently put her in a wheelchair for over five months. These days, she can only walk for 10 minutes at a time, but that has done little to limit her enthusiasm.
"I love the restaurant business because I love people," she says. "When people come in and love their food and say thank you, it's one of the most rewarding things."