Empress Tavern to host burger pop-up for Puerto Rico hurricane relief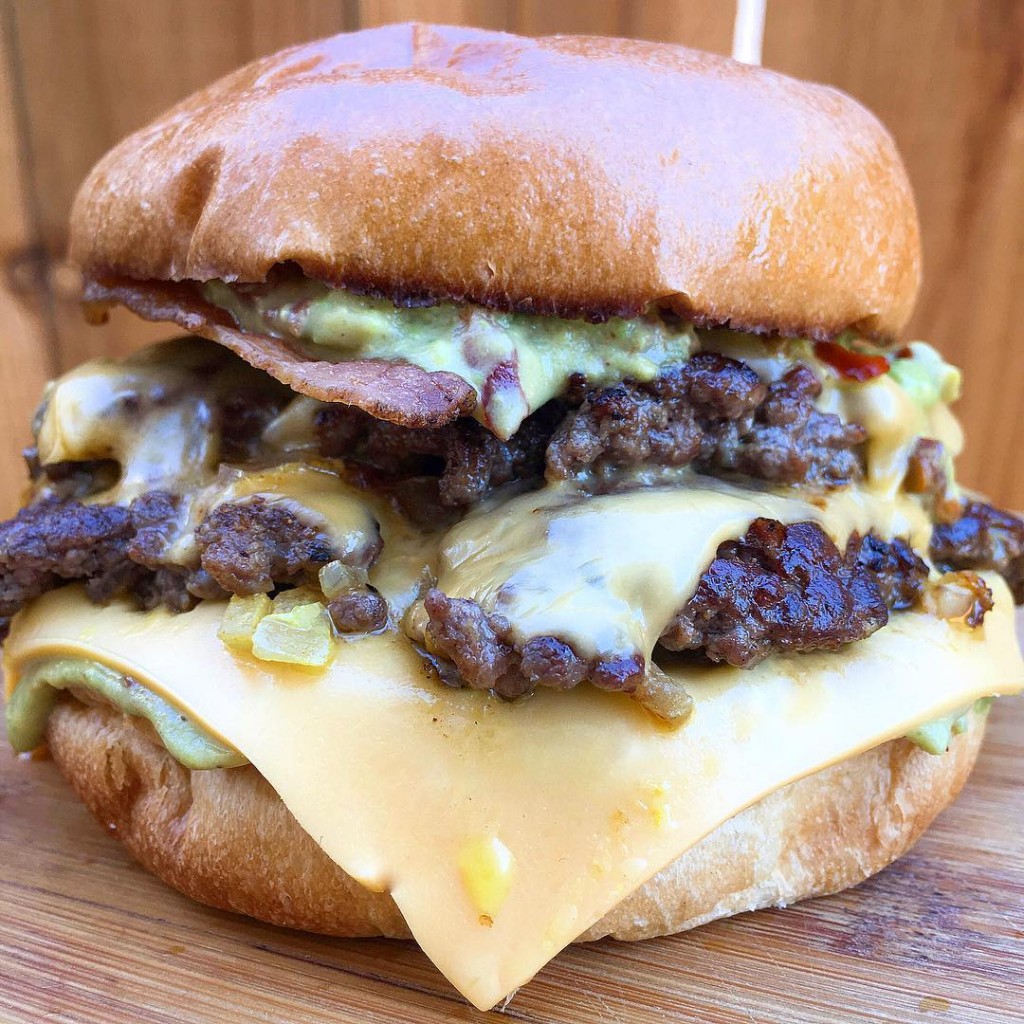 On Sunday, Oct. 8, Empress Tavern will host a mega meat-up in the form of an all-you-can-eat pop-up burger feast to benefit disaster relief efforts for victims of Hurricane Maria in Puerto Rico.
Up to eight local chefs and burger enthusiasts—including the downtown restaurant's chef-owner Michael Thiemann, Localis chef-owner Chris Barnum-Dann and Nixtaco chef-owner Patricio Wise—will be whipping up burger creations in a round-robin-style format throughout the evening. Rodney Blackwell of food review blog Burger Junkies and Brian Guido, co-founder of Sacramento Bacon Fest, will also be taking shifts behind the grill.
Ryan Donahue, co-owner of Empress, says the event will not be a sit-down affair. Rather, folks can watch chefs cook their burgers at the open kitchen, where they'll be prepped and wrapped in wax paper. A $40 ticket will grant attendees unlimited access to as many burgers as they can eat.
Empress will be providing the meat for the occasion, including grass-fed, organic Angus beef donated by Stemple Creek Ranch in Petaluma, and each of the burgers will be made with thin patties, the nostalgic kind you remember as a kid at the drive-through window. But chefs have free rein to slather on their favorite sauces, cheeses and toppings as they choose.
Beer and cider, along with Burly Beverages' root beer, will be flowing, and all proceeds from the event—which Donahue says is already half sold-out—will go directly to United for Puerto Rico, a new charity fund created by Puerto Rico's first lady Beatriz Rosselló to assist victims of Hurricane Maria.
"If we can use burgers to raise money and get some good feelings out of this, that's a great thing," Donahue says.
$40. Oct. 8. 3-7 p.m. Empress Tavern. 1013 K St. eventbrite.com
You Might Also Like
Downtown food hall The Bank announces newest purveyor
Deschutes Brewery brings "World's Largest Pop-Up Pub" back to midtown
Bike Dog opens taproom on Broadway