Empty Bowls event returns to help fight hunger in Sacramento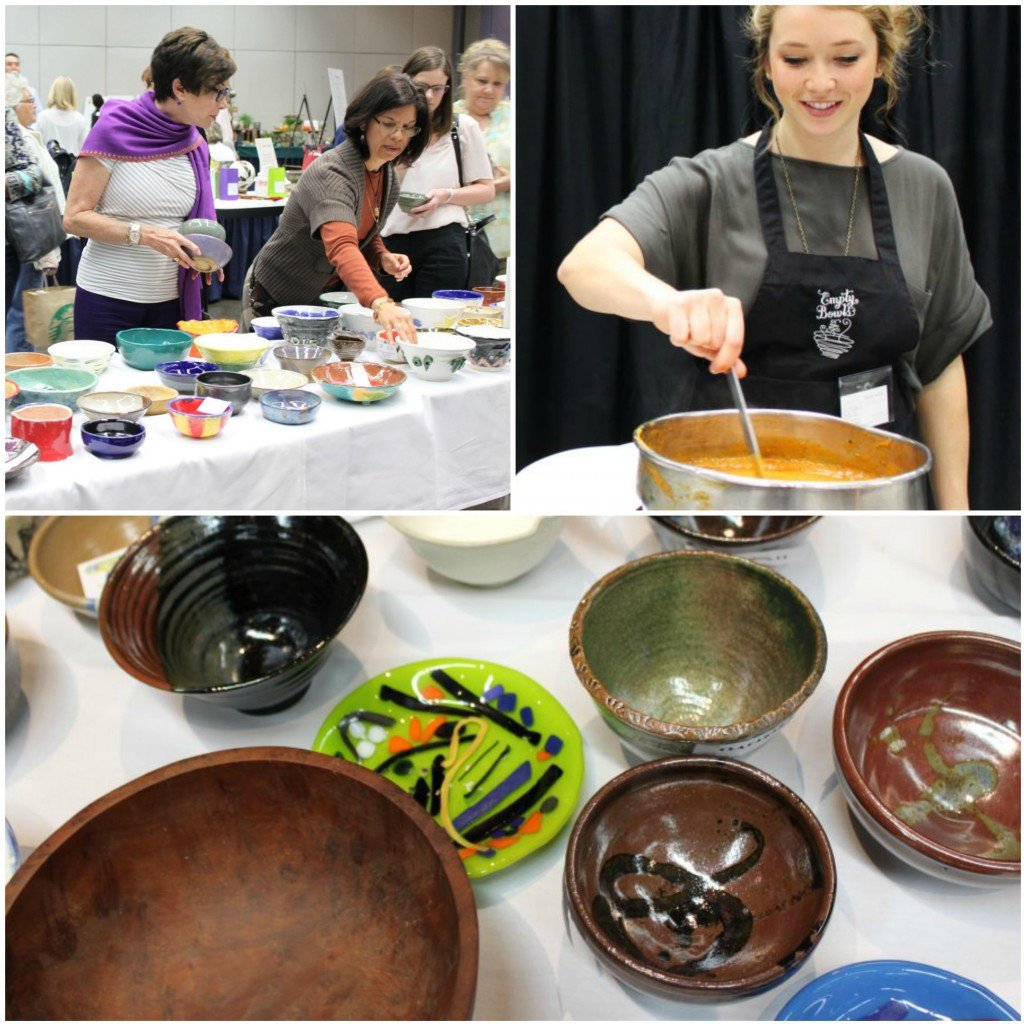 River City Food Bank will soon host its version of the Super Bowl: the 14th annual Empty Bowls fundraiser March 13 and 14 at the Sacramento Convention Center, which will feature hearty servings of soups from 10 popular regional restaurants.
The two-day event includes a soup supper on March 13 prepared by Classique Catering, with wine, hors d'oeuvres and dessert. Guests can enter a raffle for chances to win prizes like a diamond necklace from Hamilton Jewelers or a pair of tickets to the sold-out Lady Gaga concert at Golden 1 Center on Aug. 15.
The next day, the food bank will offer two luncheons (one at 11:30 and another at 12:30), where guests can choose from more than 1,600 handmade bowls (which are theirs to keep) created by local artists and students at St. Michael's Episcopal Day School, St. Francis and Christian Brothers high schools, Sacramento City College and Sacramento State University. Then they can fill the dishes with soul-warming soups from local restaurants like Scott's Seafood (which will be serving up its signature crab bisque) and Zocalo (which will be dishing out its chicken tortilla soup), plus others like Mother, Grange, Lucca and Cafe Bernardo. There will also be an artisan market with jewelry and paintings, as well as ceramics by Sacramento sculptor Gary Dinnen.
"The empty bowls symbolize the countless people out there who have no food for themselves or their family," says event organizer Lisa Campodonico.
Last year's Empty Bowls raised about $200,000 for River City Food Bank and Campodonico says she is hopeful this year's event will reach its $225,000 goal, allowing for the distribution of meals to more than 85,000 individuals living in hunger throughout the Sacramento area.
March 13: $70; 5:30-8 p.m. March 14: $30; 11:30 a.m. & 12:30 p.m. seatings. Sacramento Convention Center. 1400 J St. 446-2627. rivercityfoodbank.org
You Might Also Like
World of BrewCraft: A Sampling of Sacramento Beer Week 2017
The buzzy new cafe Bean & Barrel opens in West Sacramento
Cesar Chavez Plaza's new Mexican restaurant to open this spring