Enjoy an offbeat Valentine's Day at one of these 7 events around town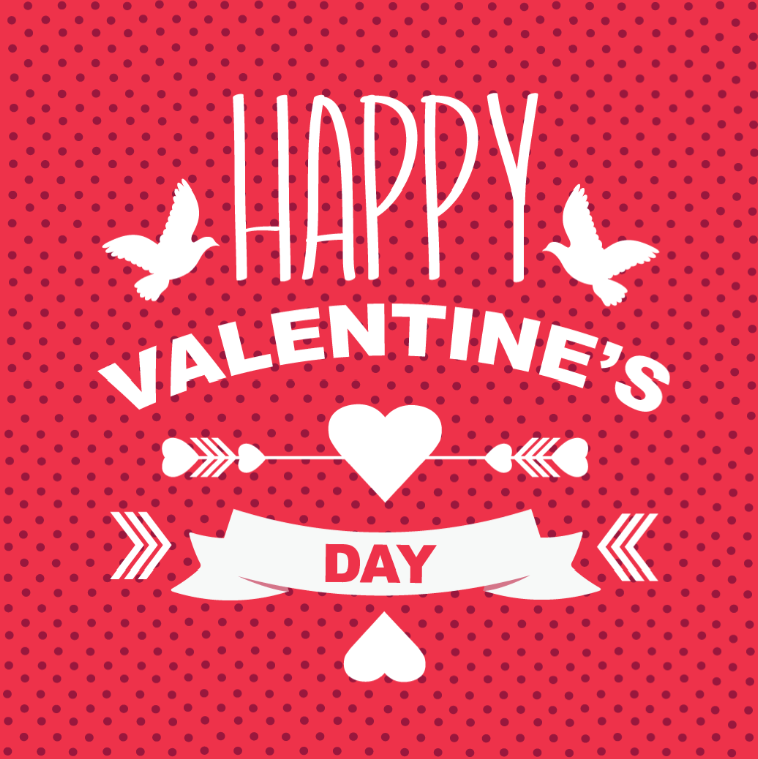 All you need is love—and this list of events—to really shake things up this Valentine's Day. From craft beer to cult classics to live orchestras, Sacramento is offering plenty of new and unusual ways to celebrate love in 2015.
Galentine's Day
Feb. 11 This ladies-only event invites you and your BFF (tickets are only sold in pairs) to come down to Display California's newly opened pop-up wedding chapel for an evening of cocktails and crafting. Locally based Pigment & Parchment will hosting a hand-lettering workshop where women can learn to draw, write and design handmade cards, signs and gifts for the ones they love. Supplies, snacks, cocktails and good old-fashioned girl power will be provided. $110 (includes two tickets). 7–9 p.m. 3433 Broadway. 822-4985. displaycalifornia.com
Art Mix: Prom Night
Feb. 12 Crocker Art Museum's monthly Art Mix event takes a nostalgic turn this Thursday with its annual Prom Night. Together with local event planners Unseen Heroes, the museum will offer drinks (spiked punch, perhaps?) under $5, a temporary tattoo station, a hairstyling booth from Deeda Salon and the chance to make your own studded leather bracelets. And what's a prom without music? DJ Kaprisun will be spinning jams to make sure guests can really party like its 1999. $10. 5 p.m.–9 p.m. 216 0 St. 808-7000. crockerartmuseum.org
Pints For a Cause
Feb. 14 If you're the type of person who favors fresh, seasonal, local craft beer over a heart-shaped box of chocolates, then make your way to Yolo Brewing Company for Valentine's Day. Not only will the West Sacramento beer maestros be pouring their new Raspberry Belgian Triple (aka the "Valantale Ale") all weekend, but they'll also be donating $1 of every pint purchase between 11 a.m. and 9 p.m. on Saturday to BloodSource. As a savory bonus, drop in from 4:30 to 7:30 p.m. for dinner from the Arlington Brothers Sausage & Brats food truck. 1520 Terminal St. West Sacramento. 379-7580. yolobrew.com
My Funky Valentine's Dance Party
Feb. 14 Groove on down to Davis' G Street Wonderbar this Valentine's Day where a killer funk and soul musician, the Grammy-nominated RonKat Spearman, will perform with his band Katdelic. Following a performance from Sacramento's own funk group Ideateam, Spearman will bring down the house with original hit songs like "You're Beautiful" and "The One." Bring your date, your friends or just yo' bad self and boogie all night long. $25. 9:30 p.m.–1:30 a.m. 228 G St. Davis. 530-758-8058.
The Rocky Horror Picture Show: Valentine's Day Edition
Feb. 14 Because nothing says love quite like one of the most famous cult movies ever made, the Colonial Theater will host a screening of The Rocky Horror Picture Show as part of the Sacramento Horror Film Festival. Burlesque artist Jeslen Michelle will kick off the event with a performance before a live shadow cast takes the stage to act out the film while it plays on the screen behind them. VIP packages include reserved seats, a prop kit (including interactive materials) and several other themed gifts to help aspiring Frank-N-Furters do the time warp again. $20–$75. 9:30 p.m. 3522 Stockton Blvd. 869-8954. sachorrorfilmfest.com
Sacramento RiverTrain: Valentines for Him
Feb. 15 The Sacramento RiverTrain invites the dude(s) in your life to celebrate this Valentine's Day with beer and barbeque. For three hours, the four-car RiverTrain will roll down the riverbank while guests indulge in eight beer-tasting selections and a hearty barbecue lunch with live music. For couples looking for a more traditional celebration, the RiverTrain will also be offering two Valentine's Dinner celebrations on Feb. 14 at 3 p.m. and 8 p.m. $70. 2 p.m. 400 N Harbor Blvd. West Sacramento. 800-866-1690. sacramentorivertrain.com
The Folsom Symphony's "Tales of Love" Valentines Day Concert
Feb. 14 The Harris Center, the Folsom Symphony and guest violinist Linda Wang join forces in the name of love this Valentine's Day. The symphony, now in its 11th season, will perform a diverse array of amorous pieces – from Mendelssohn's "Wedding March" and Falla's "El sombrero de tres picos" to John Williams' romantic theme from Star Wars Episode II, "Across the Stars." $20–$55. 7:30 p.m. 10 College Pkwy. Folsom. 608-6888. folsomsymphony.com
Related Links
–50 romance authors—and Fifty Shades of Grey—set to heat up downtown
–Get a chic preview of Sacramento Fashion Week 2015
–Pop-up restaurant Roaming Spoon hits the town with secret dinners and more