Estelle's Patisserie moving to DoCo and opening new Arden-Arcade location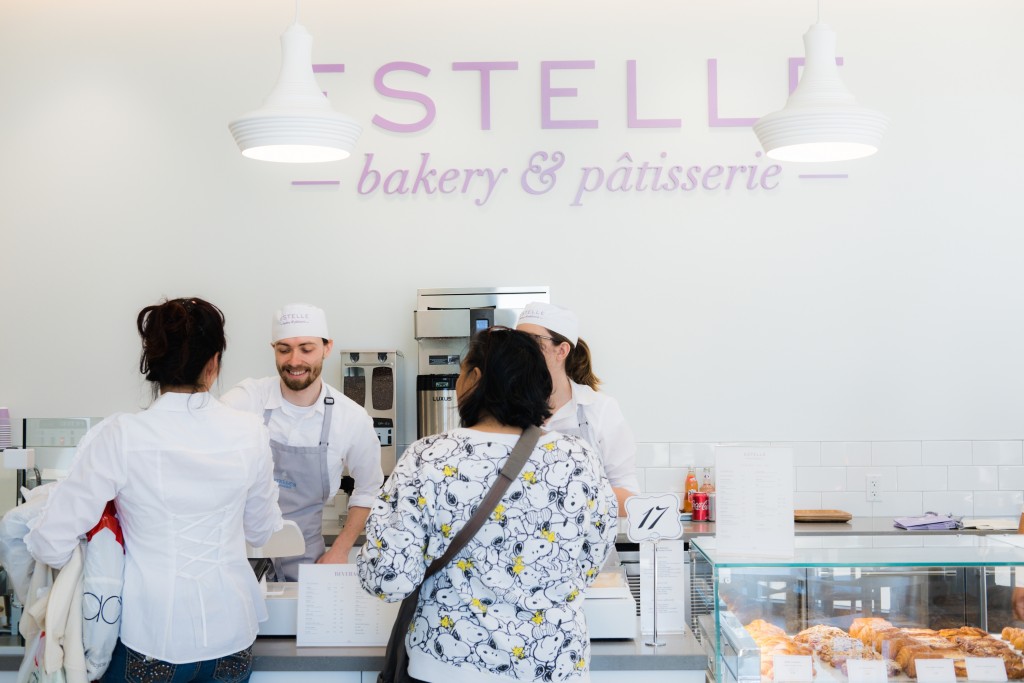 March 28, 2018 Update: Estelle will soft-launch at DoCo Thursday, March 29. The days and hours of operation through April 13 will be Monday-Friday, 8 a.m.-4 p.m. Starting Monday, April 16, the downtown patisserie will be open Monday-Saturday from 7:30 a.m.-9 p.m. and Sunday from 7:30 a.m.-7 p.m. It plans to stay open late (until 10 p.m.) on event nights at Golden 1 Center. The Arden-Arcade location opened in January.
**********
Estelle's Patisserie, a French bakery that has made its home on the corner of 9th and K streets for the past five years, is saying au revoir to The Kay and expanding its operations elsewhere.
Owner Esther Son says she plans to open an Arden-Arcade bakery at 2530 Arden Way (near the intersection of Arden and Fulton Ave.) and another at Downtown Commons outside the new Kings arena.
Estelle's will serve its last baguette at the K Street location on Aug. 31. Son cited disagreements with her landlord as the main reason for the move, along with a desire to expand her production space (her bakers currently use a commercial kitchen across K Street).
The menu at both locations will largely remain the same, with classic French pastries, baguette sandwiches and popular items like its brioche donuts on a rotating lineup. One thing that will change slightly is the name. Son is altering it to Estelle bakery & patisserie. At the Arden location, Son hopes to implement a private area for afternoon tea service.
Construction at the Arden location—which will also include a sizable parking lot and ample patio seating—is currently wrapping up. At 10,000 square feet, comprising a production warehouse, kitchen and retail space, the new location will allow Son to accommodate more catering and special orders for parties like wedding receptions and baby showers.
The Downtown Commons outpost will be located near the Golden 1 Center box office and the new Kimpton hotel. Son says its menu will emphasize grab-and-go sandwiches and salads, catering to downtown workers and arena patrons.
"I feel really excited about that spot," Son says. "The design is really beautiful—modern but still classic—and it's what I've been envisioning all along."
"It's another new beginning," Son continues. "I want to learn from all of the mistakes we made and all of the awesome experiences we've had and keep improving. We're here in Sacramento to stay."
Check back with sactownmag.com for future updates.
You Might Also Like
Off the Grid expands its food truck rally and a new poke restaurant opens in Folsom
First Look: The new Saddle Rock brings a Gold Rush of flavor to midtown
Sacramento Kings announce Kimpton as operator of new Downtown Plaza hotel