Extreme eats and high-flying feats at the 163rd California State Fair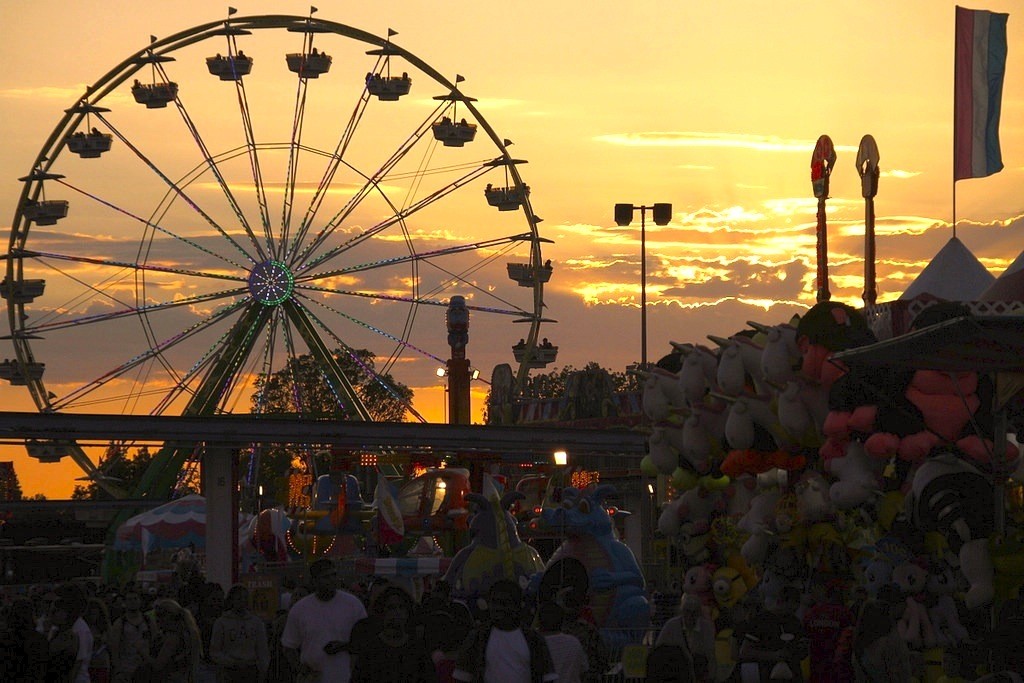 The 163rd California State Fair will be taking over Cal Expo from July 8 to 24, serving up rides, concerts and exhibits—with a side of chocolate-covered bacon.
Look upward to see the Sky Ride, the fairground's newest attraction. The $1.1 million permanent installation features a 1,315-foot gondola line, allowing visitors to ply the air high above Cal Expo. Thrill-seekers can also catch rides on the furiously fast Ex-Scream Machine roller coaster or choose from three giant Ferris wheels and over 60 other carnival rides.
And what would a visit to the State Fair be without over-the-top culinary delights? Get your fill of gloriously gluttonous treats this year with deep-fried Twix, Oreos or a new combo: a deep-fried Twinkie with a Twizzler stick inside. The smorgasbord continues with deep-fried versions of desserts like caramelized bananas Foster, cannoli and peanut butter-and-jelly cheesecake. This year's fair fare will also cater to vegetarians by offering more meatless selections than in years past, like vegetarian corn dogs and veggie egg roles. But have no fear, meat lovers: You can still choose from plenty of carnivorous dishes like bacon-wrapped corn and bacon-wrapped asparagus from The Bacon Habit.
On Wednesdays and Thursdays, from 11 a.m. to 4 p.m., food vendors will be offering $2 mini tasters of items like Dippin' Dots ice cream beads or deep-fried, cheesy bacon-wrapped biscuits. To wash those down, grab a wine slushy, or hitch a ride on Off the Chain's 15-seat Rolling Beer Garden, which will make stops at the Concert Bar, Craft Brew Pub and Honky Tonk Saloon.
The State Fair will also host exciting new exhibits and attractions like the High Dive Show, featuring divers performing tricks and flips off of an 80-foot-high platform. Kids can learn about sustainable agriculture at the Magic Bean Show or get up close and personal with animals at exhibits like Whale Tales and Farmyard Follies.
This year's concert lineup will include funk artist Chaka Khan (July 11), '70s rock band Styx (July 18), The Pointer Sisters, whose hits include "I'm So Excited!" and "Slow Hand" (July 20), Creedence Clearwater Revisited, with original band members Stu Cook and Doug "Cosmo" Clifford (July 15), and pop-punk band Plain White T's (July 9). To view the full concert lineup, click here.
$10 through July 7; $12 after July 7 ($8 for ages 5-12; free for ages 4 and under). Mon.–Thurs. 11 a.m.–10 p.m. Fri.–Sun. 10 a.m.–10 p.m. Cal Expo. (The midway will be open until 11 p.m. Mon.-Thurs. and until midnight Fri.-Sun.) 1600 Exposition Blvd. 263-3247. castatefair.org
You Might Also Like
Disney's California Adventure letters placed at California State Fair
20 fun, completely free things to do in the Sacramento region this summer
See outdoor movies (for free) this summer in the Sacramento region