Fat's Restaurants to host its inaugural banana cream pie eating contest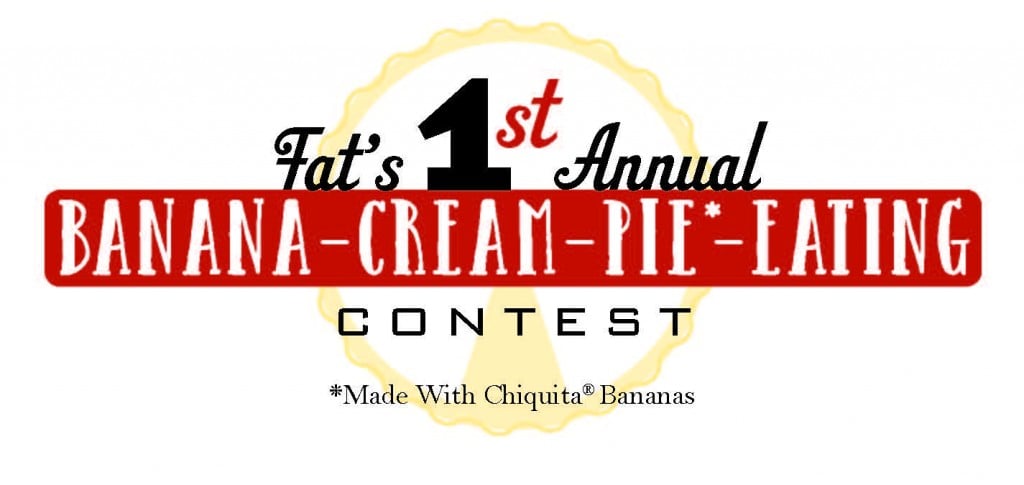 In honor of National Banana Cream Pie Day, Fat's Family of Restaurants will hold its first-ever banana cream pie eating contest featuring its famed sweet treat.
The event, which is free to attend and will take place at Fat City Bar and Café in Old Sacramento, will begin at 9 a.m. on Monday, March 2. Competitors—including local VIPs like Mark S. Allen of Good Day Sacramento—will have about a minute and a half to try and get their just desserts with their hands tied behind their backs. (Spectators can grab a slice of heaven themselves; samples of Fat's legendary pie will be provided.)
Mike "Mike on the Mic" Osborn of the Sacramento River Cats will emcee the challenge, and three judges, including a representative of Chiquita banana, will determine the winner, who will be presented with a $500 cash prize. Each participant will also receive a gift basket that includes a $100 gift card to any Fat's restaurant.
And talk about sweet charity: Fat's Restaurants, as well as General Produce, the Hubbard Family Foundation and Wells Fargo, will be donating a total of $10,000 to the Saint John's Program for Real Change, the Sacramento-based women's shelter that helps homeless mothers get back on their feet.
Free. March 2. 9-10 a.m. Fat City Bar & Café. 1001 Front Street. 441-4184