Find cooking demos, fresh fruit, food trucks and more at the 2017 Farm-to-Fork Festival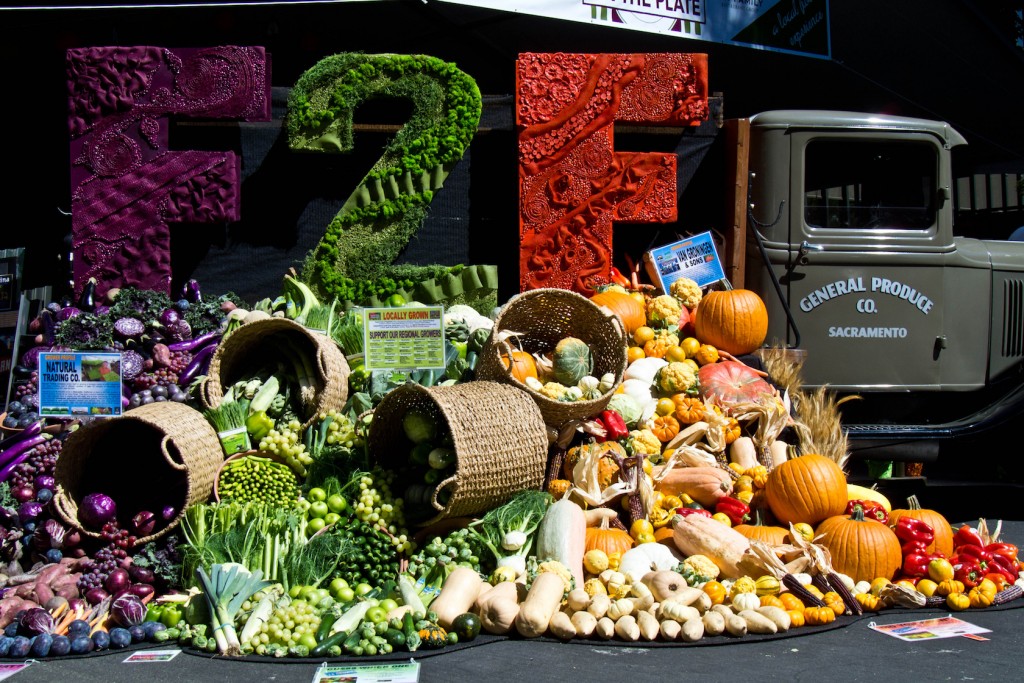 On Saturday, Sept. 23, over 65,000 people are expected to descend upon Capitol Mall for the fifth annual Farm-to-Fork Festival, a free event that celebrates the region's agricultural bounty.
Between 3rd and 7th streets, event-goers can peruse booths from over 100 regional purveyors, like local farms, wineries and breweries, which will be serving up their signature fare and forking over samples. Expect scoops of plum gelato from Conscious Creamery, wildflower honey from East Sacramento's The Bee Box and loaves of birdseed bread from Upper Crust Baking Co.
Popular downtown Sacramento brewery Ruhstaller will be pouring its Three Families Hop Sac ale at the beer and wine pavilion, while local growers like Capay Organic and Soil Born Farms offer up fresh samples of their early fall produce.
View a map of the Farm-to-Fork Festival HERE.
"It's the place to meet the people who are putting food on your table," says Kari Miskit of Visit Sacramento. "It really gives people a day to see how farm-to-fork impacts their everyday life."
A fleet of food trucks will be parked on the western end of Capitol Mall, including Drewski's Hot Rod Kitchen, Buckhorn BBQ, Voyager World Cusine and Chando's Tacos. Meanwhile bands like Portland-based alternative group Blind Pilot and Brooklyn's The Lone Bellow will be playing on the main stage nearby, backed by the golden pillars of the Tower Bridge.
Little ones can explore the kids' zone, featuring a rock wall, mural and face painting, and a fish petting zoo, while grown-ups can feed their minds at cooking demonstrations hosted by the likes of Binchoyaki's chef-owner Craig Takehara and New York Times bestselling author Michelle Tam, who runs the foodie favorite blog Nom Nom Paleo (Read Sactown's recent Q&A with Tam here) and will be whipping up her signature Ollie's Cracklin' Chicken recipe.
Miskit recommends arriving early to beat the lunchtime crowds, and reserving a parking spot on SacPark or taking advantage of the free bike valet, which will be set up on Capitol Mall between 7th and 8th streets.
Free. Sept 23. 11 am-6:30 pm. Capitol Mall. farmtofork.com
You Might Also Like
This year's Tower Bridge Dinner menu revealed
5 questions for blogger and bestselling author Michelle Tam
The 2017 Farm-to-Fork Celebration kicks off in Sacramento