First phase of 2015 TBD Fest lineup announced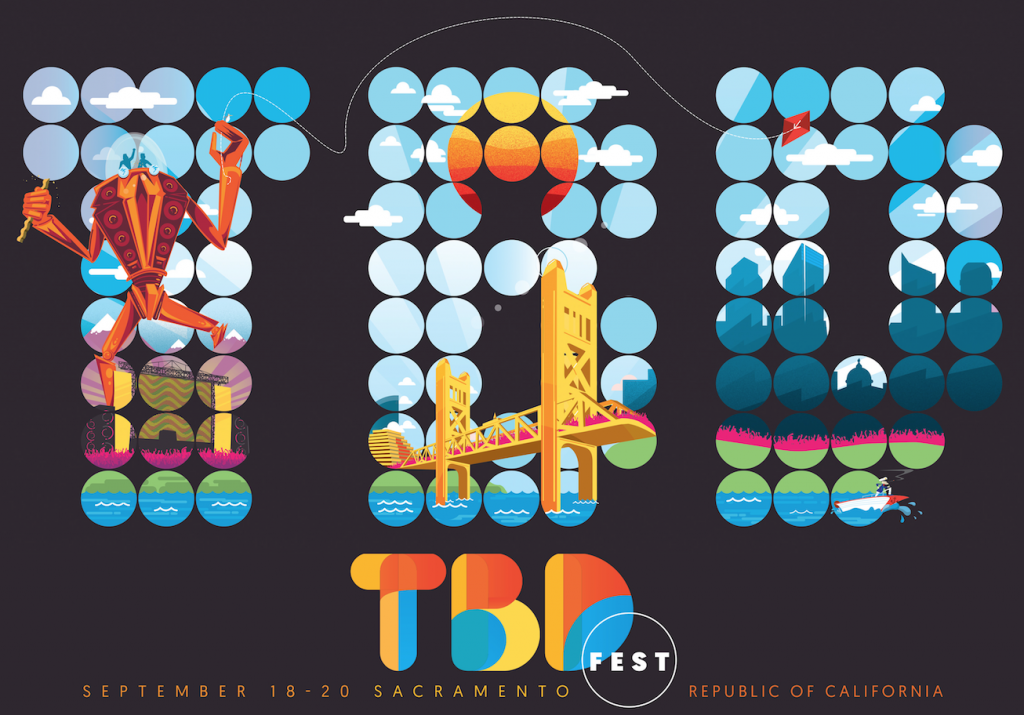 TBD Fest, the music, art and design festival created by serial entrepreneurs and civic instigators Clay Nutting and Michael Hargis, returns to the West Sacramento riverfront Sept. 18-20. Like last year's inaugural festival—which featured acts like Justice, Blondie, Moby, Brooklyn band DIIV and Canadian noise rock group Metz—TBD Fest 2015 will be composed of a dynamic blend of up-and-coming and established artists.
The first phase of headliners for this year's festival includes headliners like the electronic, hip-hop group Pretty Lights, British pop-synth duo Tears for Fears, and Australian indie band Cut Copy, as well as bands like Tyler, The Creator, Ratatat, Madeon, Purity Ring and Twin Shadow, with more to be announced on May 29. "Part of what I love about music festivals is discovery," says Nutting, who also owns the popular midtown eateries LowBrau and Block Butcher Bar with Hargis. "I'm excited about the undercard acts as much as I am to see the top billers."
The festival, which will take place over three days in West Sacramento's Bridge District, will also feature sets from global acts like Dr. Dog, Panama, Touch Sensitive, Coathangers and A Place to Bury Stranger as well as homegrown talent like Doombird, Jonah Matranga, Dusty Brown, hip-hop phenoms Death Grips (who broke up last year and have now reunited) and electronica sensation Tycho (aka Scott Hansen).
"Tycho has really blown up so I think this will be a good homecoming for him," says Nutting. "Death Grips may be one of the most controversial, interesting and exciting acts in the world right now. Dr. Dog is probably my favorite band of all time. I've been wanting to book them for so long. We've spent a lot of time personally curating a lineup from top to bottom that we love, that features both iconic, creative artists as well as emerging artists."
Three-day passes are on sale now at TBDFest.com for $159, with VIP passes (which include amenities like craft beers and cocktails, as well as air-conditioned restrooms) costing $259. In addition to the music, Nutting and Hargis will also be bringing back the popular Friendly Fire chef competitions and art installations.
"We are building something that we think people are going to travel worldwide to come to Sacramento to experience," says Nutting. "While other festivals might be in a desert or in a field somewhere, here we get to really show off Sacramento. We've created a rare festival experience that you don't get that much of these days, which is the headlining talent in an intimate space that also tells the story of our region and why Sacramento's rad."
Stay tuned to SactownMag.com for more updates.
You Might Also Like
LowBrau founders to open new restaurant at West Sacramento "Barn"
Launch festival changes name to TBD Fest, moves to West Sacramento
Profile of The Barn, the forthcoming West Sacramento arts and performance venue