Five buzzworthy events to check out during Specialty Coffee Week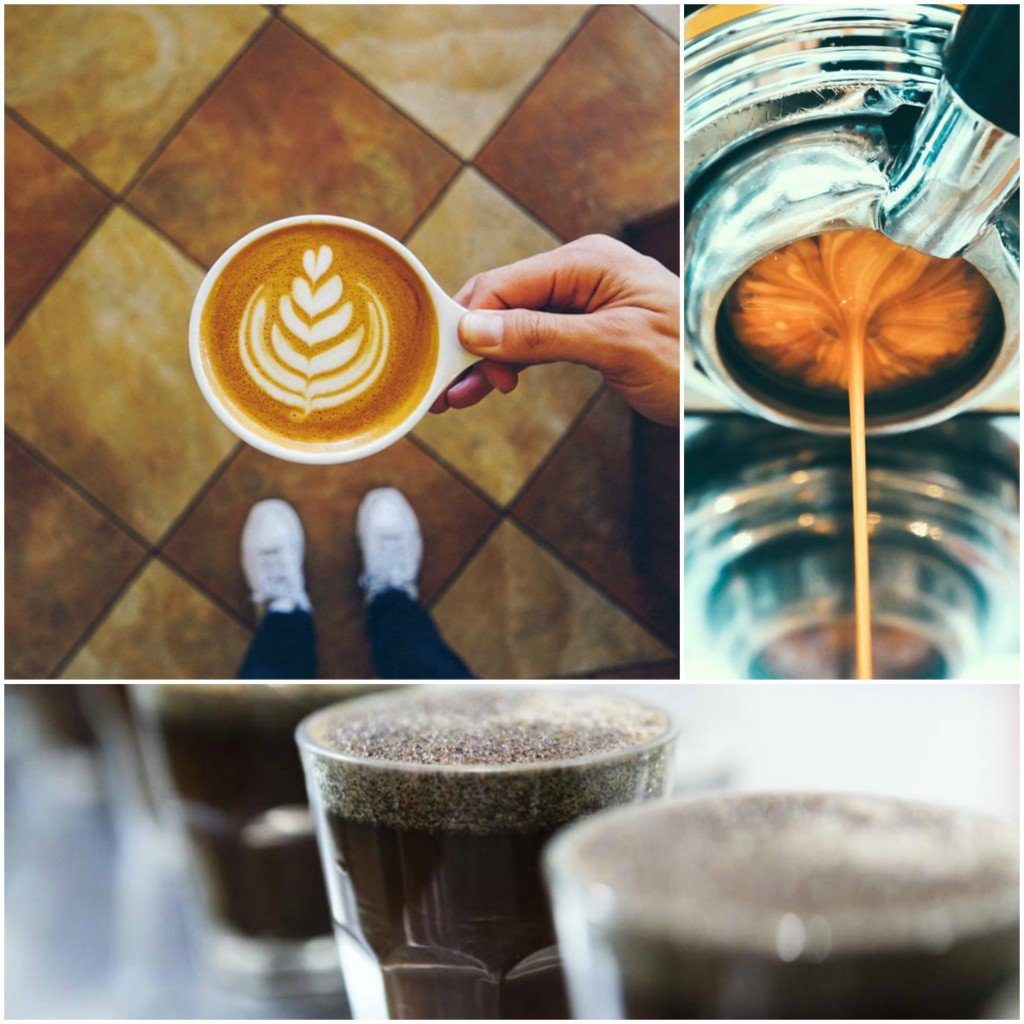 From tutorials on how to brew the best cup at home to a three-course meal paired with coffee, and a java-centric barista competition, here are five ways to celebrate Sacramento's caffeine craze during the second annual Specialty Coffee Week.
How Processing Methods Affect the Taste of Coffee
Oct. 12 Learn more about the coffee bean's voyage from seed to cup with Chocolate Fish's coffee roaster Mike Bosetti as he demonstrates three different ways in which coffee is processed after it's picked – including the washed, natural and honey methods. Taste and see how these methods change the texture, aroma and flavor of the coffee with samples from the Cerro San Luis farm in Costa Rica (with the "washed" method, for example, the skin of the bean is softened in fermentation, which produces a clean, sharp flavor). Free. 6-7 p.m. Chocolate Fish Coffee Roasters. 4749 Folsom Blvd. 451-5181. chocolatefishcoffee.com
Meet the Producer Film Screening & Panel Discussion
Oct. 14 Watch the incredible journey of Mayra Orellana-Powell as she travels back to Honduras in the documentary film Road Back to Yarasquin. This special screening features the story of Powell who, after immigrating to the U.S. with her parents and grandparents, moved back to her hometown of Santa Elena to create a sustainable coffee company that gave small farmers access to the specialty coffee market. After the screening, sip coffee samples from the Central American country while engaging in a panel discussion with Mayra and Old Soul's coffee buyer Jason Griest. Free. 6-9 p.m. Old Soul Co. 1716 L. St. 443-7685
Coffee Preparation 101
Oct. 15 Become a coffee brewing expert at one of Vaneli's multiple "open house" demonstrations. Start by learning the art and technique of coffee cupping, an analytical ritual that gives you a keen understanding of how a professional roaster spots flaws in a cup of coffee. Become a home brewing master when you learn how brewing methods change the flavor and texture of a coffee as Vaneli's owner Gene Lemos uses various devices to brew a cup of joe, including the French Press, Aeropress, Melitta Pour Over and Chemex; also, learn the proper way to pull a perfect shot from an espresso machine. Free. 6-8 p.m. Vaneli's Handcrafted Coffee. 4125 Delmar Ave. Rocklin. 315-2538.
Coffee Olympics
Oct. 15 At this first-ever caffeinated tournament, teams of five (three baristas, two non-baristas) will go for the gold as they compete in games like the "Wrong Drink Relay" – each team member participates in building one beverage, then two members have to race the drink through an obstacle course to the counter and back to their teams – as well as the Blindfolded Latte Art bout, and the Fastest Draw contest, in which the quickest barista to pour five lovely lattes wins for his or her team. Free. 7-9 p.m. Temple Coffee Roasters. 2827 S Street. 454-1282
58 Degrees and Holding Wine & Coffee Dinner
Oct. 16 Experience how various cultures around the globe prepare their coffees at this dinner and coffee pairing hosted by Old Soul Co. and 58 Degrees and Holding. Executive Chef F.J. Villalobos will present a three course meal – a starter, entrée and dessert – and each course will be accompanied by a wine and coffee pairing from Ethiopia, Sumatra and Brazil. A portion of the proceeds will be donated to Catracha Coffee Project's Youth Empowerment program in Santa Elena, Honduras. Tickets are available online and seating is limited to 30. $50. 6-9 p.m. 58 Degrees and Holding. 1217 18th St. 442-5858. eventbrite.com
For more information and events, visit specialtycoffeeweek.com
You Might Also Like:
Cool Beans: A quartet of cold coffee drinks
Sacramento's first ever pizza festival to take place in October
Four harvest festivals help usher in the fall season