Five ways to sip, bike and party your way through Specialty Coffee Week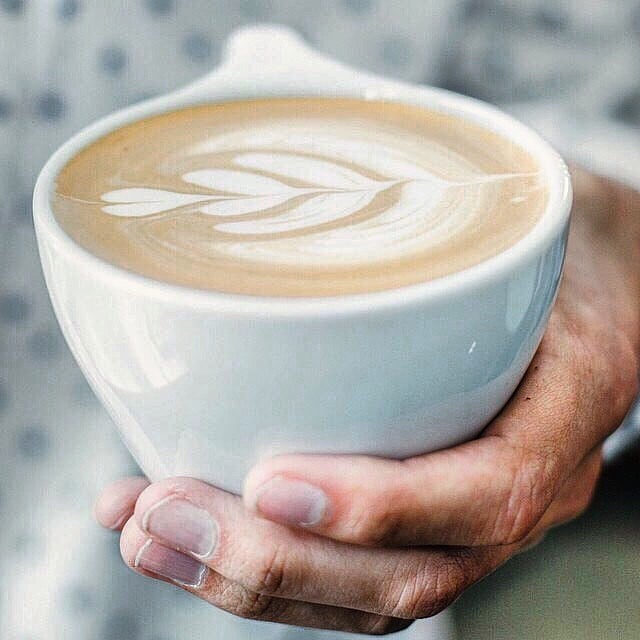 Denizens of our coffee-loving capital city will binge on all things java during Sacramento's third annual Specialty Coffee Week. From a coffee-laced cocktail competition to a caffeine-crazed soiree, here are five highlights from the celebration—now get out there and see what the buzz is all about.
Coffee-Inspired Tour on Sac Brew Bike
Oct. 12 This first-ever coffee-themed Sac Brew Bike tour will ride folks around Sacramento to sip coffee-infused beverages. Bless the bike with Chocolate Fish's Cascara champagne cocktail toast, then grab an alcohol-free Chocolate Fish nitro coffee on tap at Hook & Ladder Manufacturing Company or Federalist Public House, which also offers a nitro coffee float with vanilla bean ice cream. The bike will then pull up to Nido, where riders may imbibe a pint of Carpe Noctum, Sactown Union's coffee oatmeal stout brewed with Chocolate Fish coffee. $25. 7-9 p.m. Tickets available at chocolatefishcoffee.com
Battle of the Brews
Oct. 12 Head to Bottle and Barlow for a caffeinated cocktail competition, where teams of two will take a shot at crafting the best coffee cocktail. Local baristas from the likes of The Mill, Pachamama, Naked and Temple will pair with area bartenders from watering holes like Shady Lady and Block Butcher Bar to create a booze-infused cup of Joe that incorporates a spirit from Atwater's Corbin Cash distillery, like sweet potato vodka, rye whiskey or dry gin. Bottle and Barlow will also offer a one-night-only menu of coffee libations created by owner Jayson Wilde. Free. 8-10 p.m. Bottle & Barlow. 1120 R St.
Coffee Olympics
Oct. 14 Watch (or compete in) this year's other Olympic Games at the second annual Coffee Olympics, during which six teams of five will go for the gold by competing in a series of coffee-related challenges, including coffee bag shot put, a relay during which the "athletes" must hold cups of coffee while riding a tricycle, a coffee delivery obstacle course peppered with strategically placed tables and chairs, and a challenge in which each member of the team performs one step in making a coffee drink. Free. 7-9 p.m. The Coffee Hangar. 5411 Luce Ave. McClellan Park.
Coffeewoman: Visibility in Specialty Coffee
Oct. 15 This panel discussion at midtown's Shine cafe will feature leading ladies in the specialty coffee industry, including the International Women's Coffee Alliance president Mery Santos, Temple Coffee educator Kelly Hill, and San Francisco's Wrecking Ball Coffee production and roasting apprentice Bethany Hargrove. The women will discuss the visibility of females in the coffee world, touching on subjects like why there are fewer female baristas participating in coffee competitions than their male counterparts. Attendees can sample coffees from farms with women in leadership and production roles, like Temple's Guatemala El Diamente. Free. 11 a.m.-1 p.m. Shine. 1400 E St.
Grand Finale Party
Oct. 15 Break out your zoot suits and flapper dresses for the granddaddy of parties, capping off Specialty Coffee Week. Midtown's Antiquité Maison Privée will turn into a 1920's speakeasy where guys and dolls can catch the final round of the Sacramento Public Latte Art Tournament (SPLAT) and vie for silent auction items, including AeroPress and Chemex coffee-brewing equipment, bags of coffee and gift cards to spots like Insight Coffee Roasters, Ginger Elizabeth Chocolates, Reclamare Tattoo and Nido Café. The winners of the Coffee Week scavenger hunt will also be announced and prizes distributed—challenges are posted to the Specialty Coffee Week Facebook page starting Oct. 6 and players post their findings to Instagram using the hashtag #SacCoffeeWeek. Free. 7-10 p.m. Antiquité Maison Privée. 2114 P St.
For more information on these events and others during Specialty Coffee Week, visit specialtycoffeeweek.com.
You Might Also Like
A new e-book highlights Sacramento's buzzy craft cocktail scene
Cool Beans: a sweet quartet of cold coffee drinks
Five buzzy new coffee shops around the Sacramento region