Food Truck Cinema launches in Roseville with two outdoor screenings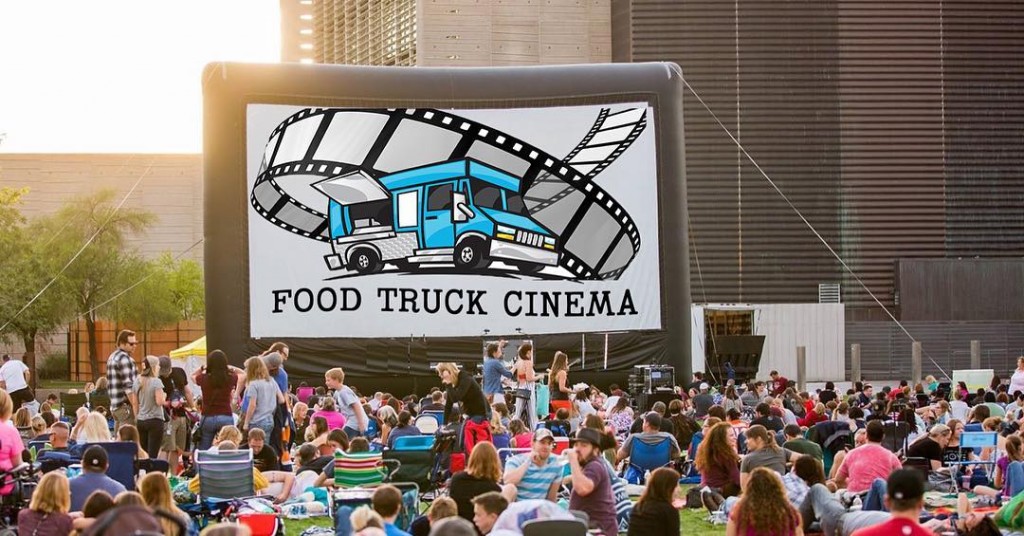 Sacramento seems to have no shortage of food truck gatherings lately, with new events like Off the Grid popping up around the region and SactoMoFo going strong in its sixth year. Now Roseville is launching a new food truck event series, with live music and movie screenings slated for two nights this fall at Woodcreek Golf Club.
On Friday, Sept. 16, and Saturday, Oct. 22, Food Truck Cinema will feature nine wheeled kitchens serving up their best dishes, including lobster rolls from Rudy's on the Roll, bacon cheeseburgers from Culinerdy Cruzer, and milk tea from Wandering Boba.
Those over 21 can indulge in chardonnay from Santa Rosa-based Kendall Jackson and Geyserville's Clos du Bois at a wine bar, or sip suds from Sierra Nevada, Lagunitas and Knee Deep breweries at a craft beer garden.
On Sept. 16, Roseville-based cover band Cover Th!s will entertain the crowd as everyone gets situated on picnic blankets and folding chairs to watch the 1986 hit Ferris Bueller's Day Off. The Oct. 22 gathering will feature another movie (which is still to be determined), as well as a fresh crop of musicians and mobile restaurants.
"We thought that this would be a great opportunity to put live music, movies and gourmet food together in an outdoor environment," co-organizer George Marshall says.
Looking ahead, Marshall and fellow organizer Dan Bieber, who together operate Woodcreek Golf Club, plan to expand next year with 12 Saturday movie screenings between the months of May and October.
$10 ($13 at the gate); $5 for ages 6-12. Doors open at 5 p.m. Screening starts at 8:30 p.m. Woodcreek Golf Club. 5880 Woodcreek Oaks Blvd. Roseville. 750-0035. foodtruckcinemas.com
You Might Also Like
See outdoor movies (for free) this summer in the Sacramento region
Off the Grid food festival launches in Sacramento
10 bountiful farmers' markets to visit throughout the region