Food trucks, craft beer and live music at Harvest for Hunger event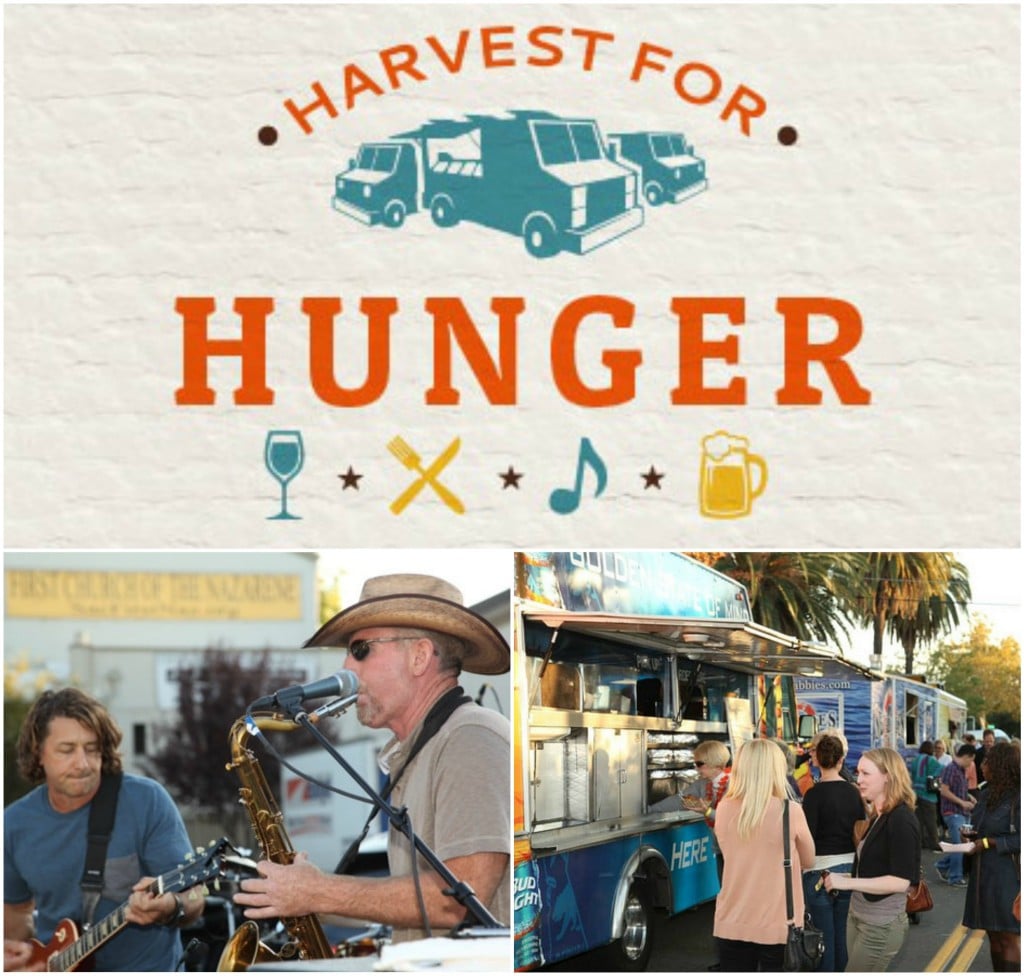 Nab a scoop of gelato or a glass of Track 7 IPA for a good cause at the 7th annual Harvest for Hunger event. Thurs., Sept. 10.
The lively street festival benefits the River City Food Bank, Sacramento's oldest continuously serving food bank, whose volunteers have provided assistance to children, seniors, the homeless and the working poor for nearly five decades.
"The Harvest for Hunger honors volunteers that power River City Food Bank and helps us raise money as we move into the holiday season, which is our time of greatest need," said Eileen Thomas, the food bank's executive director.
The evening's festivities include live entertainment from local country-pop musician Brian Bender and a beer and wine garden with selections from Bogle Winery, Two Rivers Cider and Track 7 Brewery. An auction benefiting the food bank will bring chances to win prizes like a wheelbarrow full of wine courtesy of Old Sugar Mill in Clarksburg.
Food trucks like Drewski's Hot Rod Kitchen, North Border Taco, and Luciano's Scoop will serve up hearty fare and sweets, and Sacramento's Reverse Food Truck, which turns donations of fresh produce from customers at local farmers' markets over to food banks for distribution throughout the community, will also be on hand.
There will also be games, raffles and prizes, including dining offers from Paragary's, Mikuni and P.F. Chang's, plus a chance to win an overnight staycation at the Citizen Hotel with dinner at the Grange Restaurant and Bar.
The evening's festivities will culminate with a tour of the River City Food Bank, which will give guests the opportunity to learn about how they feed the hungry in Sacramento through their multiple nutrition programs and cooking classes.
$20 (includes admission, a drink ticket, access to food trucks and tours). Sept 10. 5:30-8:30 p.m. River City Food Bank. 1800 28th St. 442-1394. rivercityfoodbank.org
You Might Also Like
Shady Lady owners to open two new restaurants and a bar this fall
Enjoy a gourmet meal at the Farm to Every Fork benefit gala
What's brewing at seven late-summer beer events around the region