Food trucks rev up for inaugural Eat Your Art Out street fair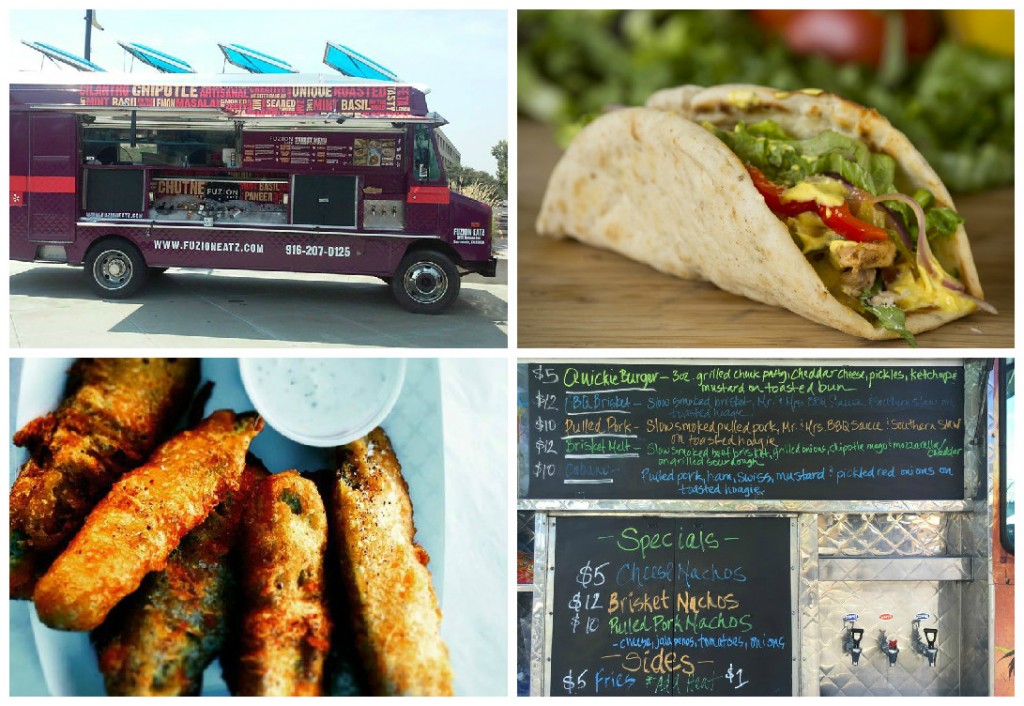 Get your grub on while celebrating local artists at the inaugural Eat Your Art Out street fair on May 5 at the Benvenuti Performing Arts Center parking lot in Natomas.
The event, which benefits the Natomas Arts and Education Foundation, is part of the nonprofit's participation in the Big Day of Giving, an online crowdfunding campaign featuring over 500 local organizations.
Eat Your Art Out invites guests to sample fare from five food trucks—including all-day breakfast truck Brunch Boys, offbeat burger joint CaliLove Truck, Middle Eastern and Mediterranean mobile eatery Fuzion Eatz, gourmet sliders caterer Krush Burger, and Smoothie Patrol—with 10 percent of the sales going toward the student art foundation.
While getting your fill, browse art booths where local artists will showcase their work, including Sacramento-based sculptor Cynthia Bows, who creates whimsical and colorful high-gloss ceramics, and Natomas-based painter Jennifer Barmettler, who specializes in oil-based botanical paintings.
"I think food is an art form," says event organizer Jason Molay. "And food trucks, the way that they are designed, are art as well. We want to celebrate that kind of art as well as the art we see here in Natomas, which is theatre and fine arts."
Attendees can also soak up the sounds of the Natomas Arts and Education Foundation's student performers, like beatboxer CJ Johnson, folk-rock vocalist Robin Reyes, jazz band See Spot Play, and the Natomas Charter School's percussion and vocal ensembles.
Free. 5:30-7:30 p.m. The Benvenuti Performing Arts Center. 4600 Blackrock Dr. 491-1028. natomasartsandeducation.org
Related Links
4 Sacramento area breweries set to host first Fantasy Food Truck Showdown
New Brunch Boys food truck puts weekend tradition on wheels
Carmichael's new Mesa Mercado to include Mexican restaurant, taco bar and market