Former Tower Records magazine editor writes the book (literally) on music legend Aphex Twin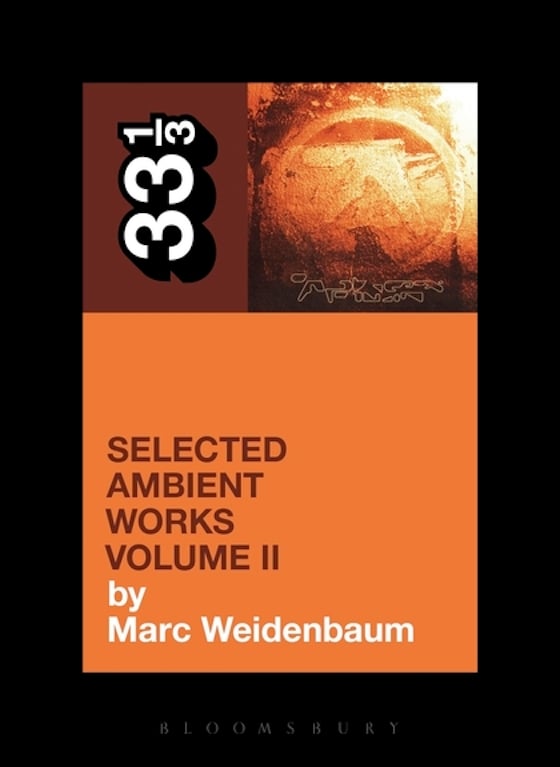 It's a famous album almost entirely without words, hooks, beats or even song titles. Its two-and-a-half hour length spans two CDs or six sides of vinyl. Its artist, who goes by the sci-fi pseudonym Aphex Twin, has a musical style perhaps best described as "vaporous." It also happens to be one of the most acclaimed records of the '90s (Rolling Stone named it one of the 100 best albums of that decade), a singular blend of sonic texture and space that has been featured in an unlikely mix of diverse cultural touchstones, from Grand Theft Auto IV to films by Sofia Coppola, Spike Jonze and other auteurs.
And as of this month, Aphex Twin's Selected Ambient Works Volume II—which marks its 20th anniversary this year—has achieved its newest distinction: It's the subject of a new book by Marc Weidenbaum, a former Sacramento resident and editor with Tower Records' Pulse! magazine from 1989 to 1996. For much of his career. Weidenbaum has focused on what he calls "the intersection of sound, art and technology," chronicling the subject on his website, disquiet.com. Now, he's tackling the subject on paper.
If you're already a fan of Aphex Twin, you'll revel in Weidenbaum's deep dive into one of the artist's signature works. If not, you'll be surprised to learn that you've likely already heard his music in one form or another.
His track "Avril 14th" has enjoyed particular influence, appearing on the soundtrack to Coppola's 2006 film Marie Antoinette, as a sample in the Kanye West track "Blame Game," in the SNL digital short "Iran So Far" (starring Andy Samberg and Maroon 5's Adam Levine) and, most recently, in the trailer for the Oscar-nominated Spike Jonze film Her. The album also shows up in the blockbuster video game Grand Theft Auto IV, and the celebrated classical ensemble Alarm Will Sound has adapted parts of it for performance.
Taking its title from the epic 1994 album, Selected Ambient Works Volume II is the latest entry in the popular series of books known as the 33 1/3 series (named for the revolutions per minute on an LP), in which one writer examines the cultural legacy of a single classic album. In exploring SAW2's ethereal, atmospheric wisps of sound, Weidenbaum joins past authors who have covered albums as diverse as Nine Inch Nails' Pretty Hate Machine, Celine Dion's Let's Talk About Love and Bruce Springsteen's Born in the U.S.A.
"Half, if not more, of the book is about what happened after the record came out—how it's been used in culture," says Weidenbaum, speaking via phone from his home in San Francisco. "It's about how fans were responsible for putting names to the tracks, which were originally untitled. It was about how filmmakers and choreographers and comedians have used his music in their work, and how classical composers have taken the music and done things with it."
In his book, Weidenbaum describes SAW2's sonic quality as "vaporous"—"hovering waves of sound" that float and rise and roil in a kind of haze or passing mist. But even in its relative shapelessness, Aphex Twin (the nom de plume of English musician Richard D. James) helped shaped a perspective on music that Weidenbaum seeks to refine for the audience of novice listeners and ardent fans alike.
Selected Ambient Works Volume II is available now via Amazon, and you can read more from the 33 1/3 collection here.