Fruitful Endeavor
A local mother-and-daughter team encourages leaps of faith (and take one of their own) with their lemony-fresh debut book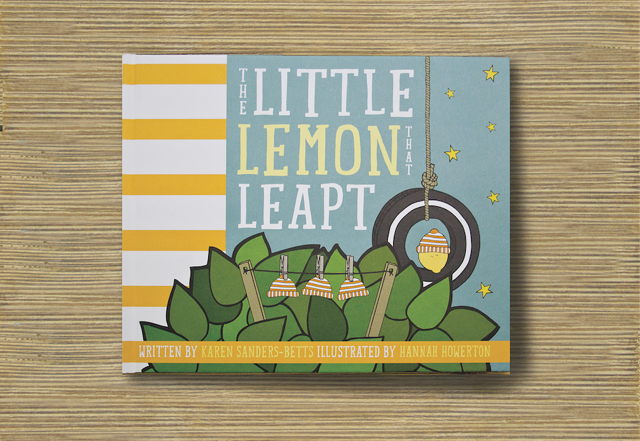 Lemons have proven anything but sour for writer Karen Sanders-Betts and illustrator Hannah Howerton, the Roseville-based mother-daughter duo behind the new children's book The Little Lemon That Leapt.
Alliterative wordplay and bold, whimsical graphics tell the story of Lionel, a beanie-clad lemon who takes a risky leap off his tree to see the world. In his ensuing adventures, he encounters a handful of creatures engaged in uncharacteristic activities (like ballet-dancing buffalos and rock-climbing sloths). In the end, Lionel touts the message, "I choose weird," which Sanders-Betts and Howerton hope discourages bullying by helping children accept their unique qualities.
"We want kids to know it's OK to be who you are because differences are what make the world great," says Sanders-Betts. "If you can embrace what makes you different or weird, then you really take a bully's power away."
The self-published book was released online this winter after a Kickstarter crowdfunding campaign that met its $10,000 goal in less than two weeks. Readers can purchase it and related items at lionels.place, while an animated ebook is available on iTunes.
The authors are currently in the process of starting a nonprofit organization based on the book's #chooseweird campaign, which will fund programs encouraging young people to live up to their individual potentials. Says Sanders-Betts, "To make a difference with kids—that's as good as it gets."