Go Climb a Bridge
Sydney's iconic Harbour Bridge has become one of Australia top attractions. It's time for us to scale new heights as well.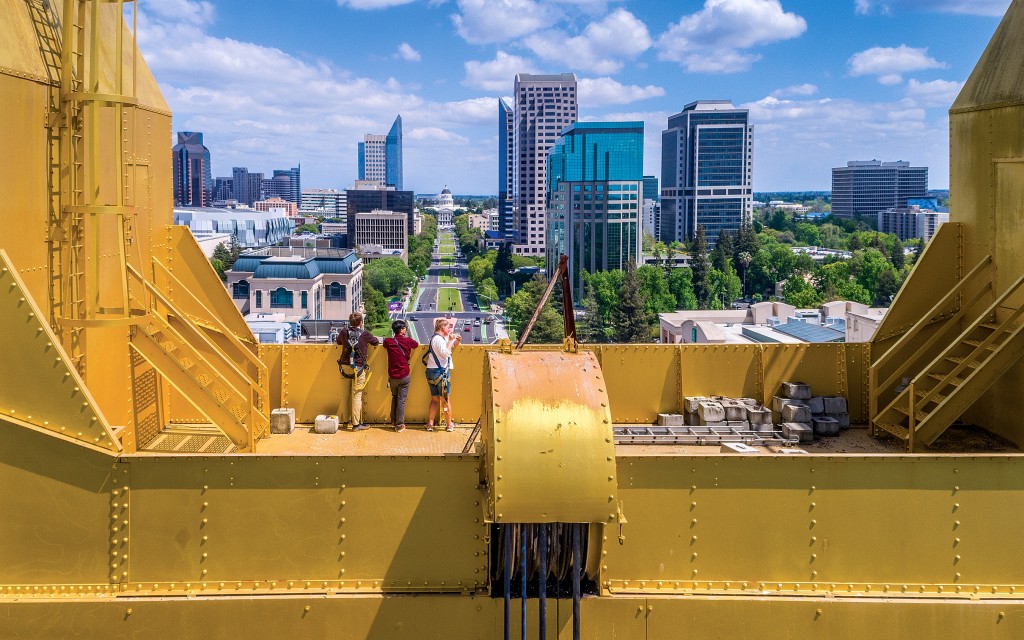 The Idea
Creating new tourist attractions usually takes years of planning and millions of dollars. But some of the best attractions come from existing infrastructure and a fresh perspective. Consider the Sydney Harbour Bridge in Australia. Constructed in 1932, the massive span has long been an icon of the city, but 20 years ago, it ceased to exist only as an architectural marvel and became a portal to an exhilarating experience as well. That's when an enterprising professional climber unlocked the bridge's tourism potential and began offering daily trips to the top of the 440-foot-tall structure with breathtaking views.
Now consider Sacramento's Tower Bridge. Built in 1935, this span too has become an icon in its own right, though one most of us observe from afar. But what if we took a cue from our friends Down Under and invited the world to take in the sights from atop one or both of our bridge's majestic 160-foot twin towers?
No, there's no express elevator, but think of the ladder climb as part of the adventure. After all, the Sydney bridge climb takes upwards of three hours and as many as 1,300 steps to complete. The Tower Bridge has a series of ladders inside each tower, each inside protective cylindrical cages. And there are steel cable systems on the market that are designed to work in tandem with caged ladders; they latch onto wearable harnesses to prevent falls.
The views from the top are stunning (see above and below), and there is ample room for dozens of people at one time, with steel four-foot-high railings. Adrenaline junkies could, if allowed, ascend even higher to the narrow upper wings where the aircraft lights are perched.
The Players
In 2014, the cities of Sacramento and West Sacramento reached an agreement with the state to take ownership of the bridge in 2019, but the deal fell through a couple of years ago due in part to cost concerns.
While the city might be a more willing partner than the state, a similar proposal for a state-owned bridge is currently underway in Portland, and Oregon officials are reportedly on board.
Caltrans maintains the bridge, so hopefully it'll be open to the idea. A private partner would also likely need to step up to operate the tours. Perhaps Pipeworks, the local rock-climbing gym? Regardless, civic leaders should start a dialogue to get this idea off the ground.
The Bottom Line
In Sydney, over three million visitors have scaled the Harbour Bridge since 1998, paying up to $305 for the experience. Recently, annual revenues reached nearly $40 million. Even with a fraction of that, perhaps Sacramento could finally take ownership of the Tower Bridge. This is our chance to leverage one of our city's greatest assets and create an A-list civic attraction. Let's take that first step.
Caltrans allowed us to go to the top of the Tower Bridge last month. Watch the short video below to get a taste of what you'd see if our idea were to happen.