Gourmet "hipster-hop" doughnut shop Milk Money sets opening date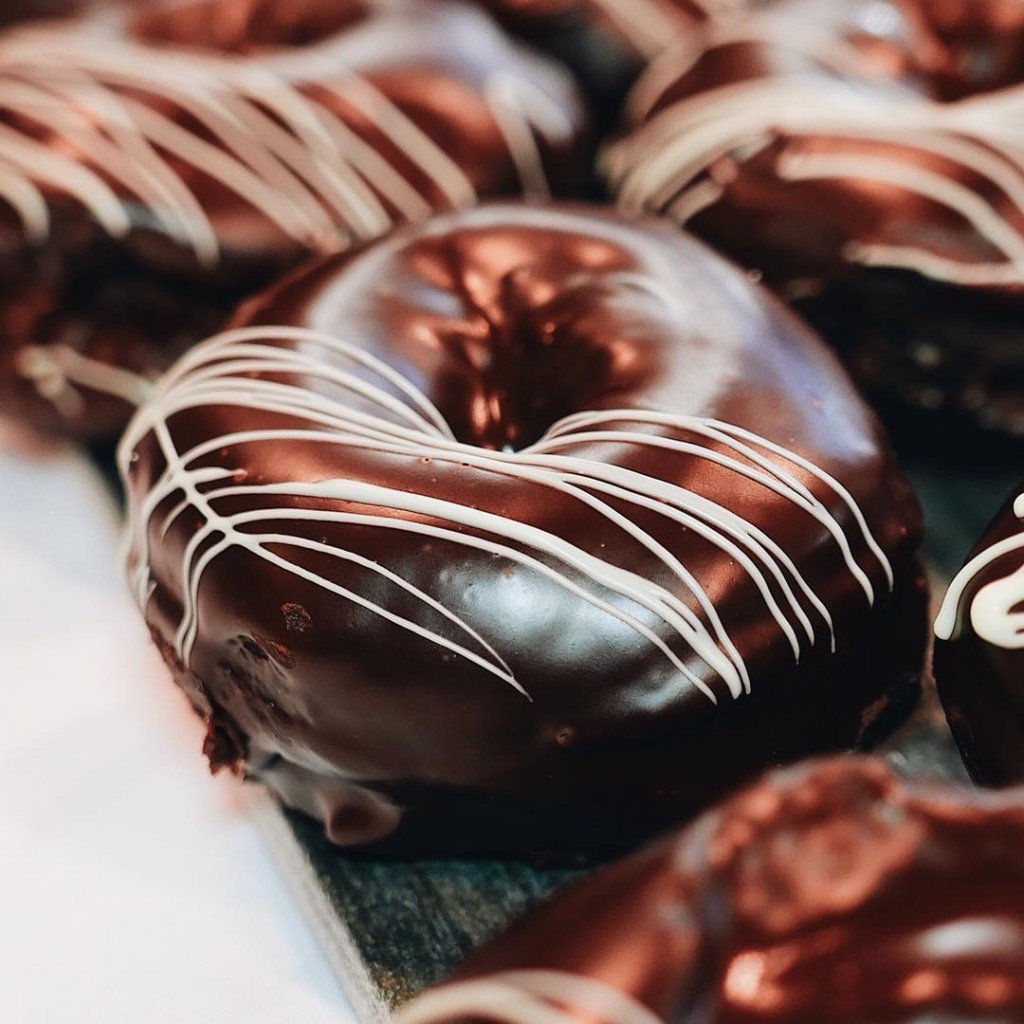 For well over a year, foodie tongues have been wagging about the eagerly anticipated gourmet doughnut shop Milk Money that promises brioche doughnuts in wildly original flavors. And starting on Friday, Oct. 26, they can stop wagging and finally start eating when the bite-sized shop — doughnuterie? — will open its doors at the Ice Blocks in midtown, near the corner of 17th and R streets.
In August, pastry chef Edward Martinez, who had nurtured the concept throughout its prolonged pre-opening phase, departed the Milk Money team helmed by Michael Hargis and Brock Macdonald of Lowbrau, Block Butcher Bar, and Beast & Bounty, but accomplished pastry chef Rebecka Smith quickly stepped into Martinez's shoes. The shop will feature three doughnut flavors per day until it sells out, as well as ice cream and cookies for patrons to build ice cream sandwiches, and Smith hopes to soon incorporate vegan and gluten-free doughnuts, as well as dairy-free ice cream and sorbets.
The shop, whose entrance faces the back door of its sister restaurant Beast & Bounty, has what Hargis describes as a "hipster-hop" vibe: white tile walls, granite countertops and gray cement floors—accentuated by two neon signs (one of which says "Makin Dough") and a soundtrack of '90s hip hop.
Smith says she isn't sure which doughnuts she plans to open with, but on the whole, guests can expect creative flavors paired with cheeky names—like the Hoochie, a cinnamon brioche doughnut filled with pumpkin pastry cream and topped with a coffee glaze and brown-sugar streusel, and the Run PVC, a caramel-filled vanilla brioche coated with a caramel glaze and a pistachio streusel, both of which made an appearance at Milk Money's final pre-opening pop-up on Oct. 12 where the shop sold out of 500 donuts in 46 minutes.
The pastry chef cut her teeth at Hawks in Granite Bay and the erstwhile Enotria (alongside Martinez); she also helped open midtown's Block Butcher Bar and most recently worked as a pastry chef at Grange Restaurant & Bar. Smith jumped at the chance to work with the team, and is excited to bring her own touch to the restaurants' lineup of decadent desserts.
"I've always wanted to be a part of a bakery and so this is exactly what I've always seen myself doing," says Smith. "It's all kind of starting to sink in and it's like, 'Oh my God, this is happening. This is really happening.' It's just really exciting."
Milk Money will open Friday, Oct. 26. Open hours will be Sun. & Tues.-Thurs. 8 a.m.- 10 p.m. Fri. & Sat. 8 a.m.-11 p.m. Closed Mon. 1715 R St. milkmoneymidtown.com
You Might Also Like
A sneak peek inside Camden Spit & Larder
Grange to celebrate its 10th anniversary with an all-star chefs' dinner
Ruhstaller's new downtown taproom opens