Hook & Ladder kicks off 12 Days of Hot Toddies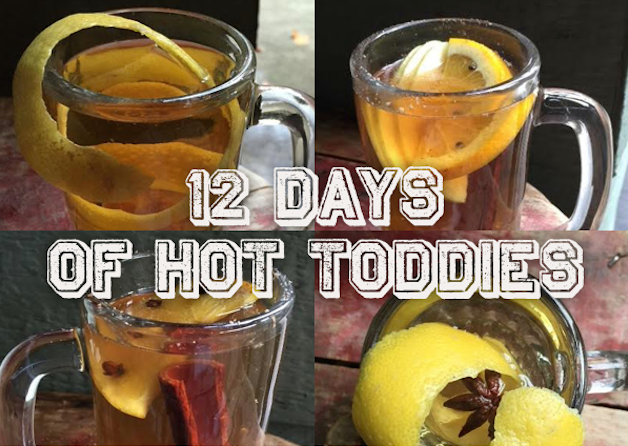 Sacramento, it's cold outside.
Happily, those crafty mixologists over at Hook & Ladder Manufacturing Co. are bringing back their annual "12 Days of Hot Toddies," starting today. Each day through Sat., Dec. 24, shivering patrons can melt the cold away with a different spin on the classic boozy beverage.
Hook & Ladder's beverage director Chris Tucker started this yummy yuletide tradition back in 2008 when he was working at midtown's erstwhile L Wine Lounge, and brought it over to Hook & Ladder when it opened in fall 2012. Tucker wanted to not only get his bartenders to amp up their creativity with warm libations, but he also set out to change people's mindsets about wintertime drinks.
"Everyone thinks about Irish coffee or Bailey's and coffee or your standard hot toddy," Tucker says. "But we look at [a hot toddy] as a base spirit plus a sweetener plus a hot mixer and then whatever spice profile you want, and that leads to hot toddies of all sorts using gin, tequila, mescal, brandy—pretty much everything and anything."
Of the 12 offerings, Tucker says he came up with one recipe of his own and Hook & Ladder's bartenders came up with the majority. Jessica Linkert created the hot buttered bourbon (Day 10), which infuses bourbon, ginger syrup and honey butter into hot apple cider and gets topped with an apple slice and cloves, while Colin Scott conjured a take on a traditional toddy (Day 3) using brandy, honey, lemon juice and chamomile tea that is finished with a cinnamon stick and lemon slices. Find the recipe for Scott's toddy below.
Even Hook & Ladder's new executive chef Matt Masera got in on the toddy action this year, with a blend of mulled persimmon (which Tucker describes as creamy and silky in texture) and rye whiskey with hot water, which is garnished with a spoonful of huckleberries in syrup (Day 6).
"Just like on a rainy day, how chicken noodle soup or chili sounds good, [the hot toddy] is that comforting, warm welcome," Tucker says. "It has that rejuvenating aspect to it. It's a hug in a mug."
Chamomile Hot Toddy
1 ½ ounce of brandy
½ ounce of honey
½ ounce of lemon juice
Pour all ingredients into a mug. Add a chamomile tea bag and fill with hot water. Add a cinnamon stick and lemon slice for garnish. Drink up!
1630 S St. 442-4885. hookandladder916.com
You Might Also Like
Your Complete Guide to the 2016 Holiday Season in Sacramento
Craving of the Week: Hot chocolate ice cream at Mayahuel
Grange Restaurant & Bar reopens with fresh new menus