Hot Italian hosts its seventh annual Italian festival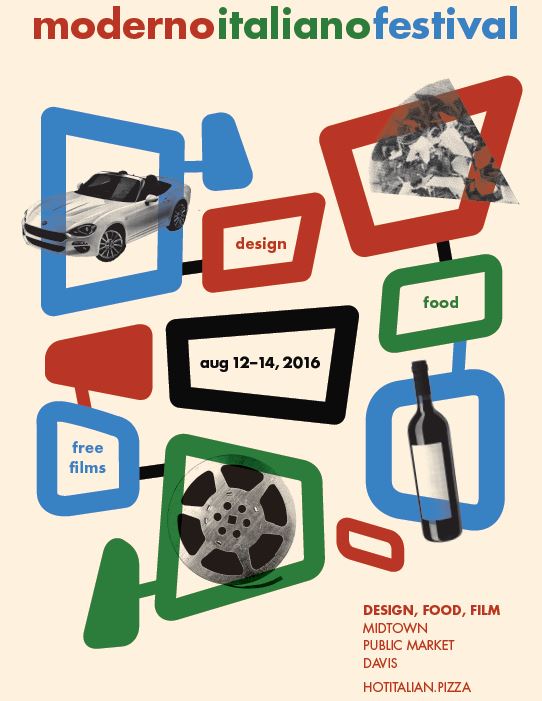 Get set to live la dolce vita when Hot Italian's Moderno Italiano Festival returns for its seventh year Aug. 12-14 with outdoor screenings of Italian films, bocce ball competitions, calcio (soccer) contests and more.
Drop by the pizzeria's midtown location on Friday evening, where you can nab one of its celebrated pizzas and an amaretto-infused affogato (a dessert featuring espresso over gelato) and picnic on the lawn across the street at Fremont Park, where Hot Italian will hold a free screening of the 2015 film Palio about the famous horse race of the same name held every year in the Tuscan city of Siena to celebrate the Catholic feast day Ferragosto (which falls on Aug. 15 this year).
Saturday, the park will be bustling with an Italian-themed family field day featuring a soccer-dribbling relay, a bocce ball tournament and a race with inflatable horses in honor of Palio. Stick around that night for a showing of the 2014 Italian romantic comedy, A Five Star Life.
"We found some Italian films that are really fun and will be good to show outside," says Andrea Lepore, Hot Italian's co-founder and creative director. "Then our operations director, Alessandra Lazzaretto, came up with the idea for the field day and we thought it was great. It's something new, and it will be a good time."
Also, all weekend long, Hot Italian's locations in midtown, Davis and Emeryville will offer drink specials and wine selections from Italy like Chianti and Prosecco, with vino from the Sicilian winery Planeta available exclusively at the Davis outpost. And the eatery is partnering with Niello to showcase a 2017 Fiat 124 Spider Roadster at Fremont Park. Festival-goers can climb inside or test-drive the sleek, two-door convertible.
Free. Hot Italian and Fremont Park. 16th Street between P and Q streets. Movie screenings Friday and Saturday nights start at 8 p.m. Field day on Saturday, Aug. 13, will take place from 3-6 p.m. For more information, call 444-3000 or visit the event's Facebook page.
You Might Also Like
Inaugural Sacramento Mural Festival readies to paint the town
CMND SHFT: A Conference for Your Inner Design Freak
Rock on at these 15 fun outdoor concerts