It's all Good as food and design market reopens on Del Paso Blvd.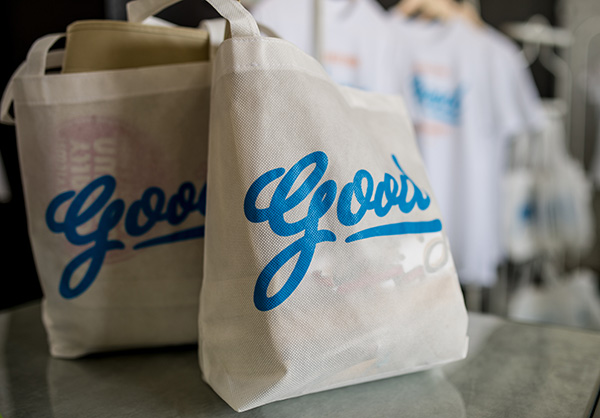 Now in its third season, the Good Street Food + Design Market returns this Sunday with an expanded array of chic regional designers and tempting food vendors.
Organized by the Del Paso Boulevard Partnership and the events group Unseen Heroes (run by the husband-and-wife team of Roshaun and Maritza Davis), the market will once again take place in the warehouse space owned by Limn furniture founder Dan Friedlander, where on the first Sunday of every month through December, the event will offer a carefully curated merchant lineup that celebrates the quality and diversity of the region's culinary and design scenes.
This weekend's diverse group of offerings runs the gamut from housewares to clothing to gift items, and includes highlights like children's apparel by Sacramento designer Ana Apple, minimalist jewelry crafted by Luxe & Leather, and "Boomecase" boom boxes made out of vintage suitcases.
"Our designer pool has definitely grown over the last two years," says Maritza Davis. "We still have a great music program, so people can look forward to a lot of cool local DJs spinning music, and we will continue to have great food for people to enjoy. There will be a lot of stuff for people to come and shop and learn [about] while they are there this year."
Eclectic eats and drinks will be available every month as well, from Asian food truck fare by Slightly Skewed to street food by South, the soon-to-be-opened restaurant near Southside Park. Visitors are encouraged to relax with their treats in the "Cool is Good" area, where misters, Adirondack chairs, and umbrellas will help Good-goers fend off rising temperatures.
Good Street Food + Design Market takes place this Sunday, June 1, from 1 to 5 p.m. at 1409 Del Paso Blvd. Admission is free. To learn more, visit gooddesignmarket.com, or checkout the event's Facebook page.