Jackrabbit Brewing Co. opening shiny new taproom in West Sacramento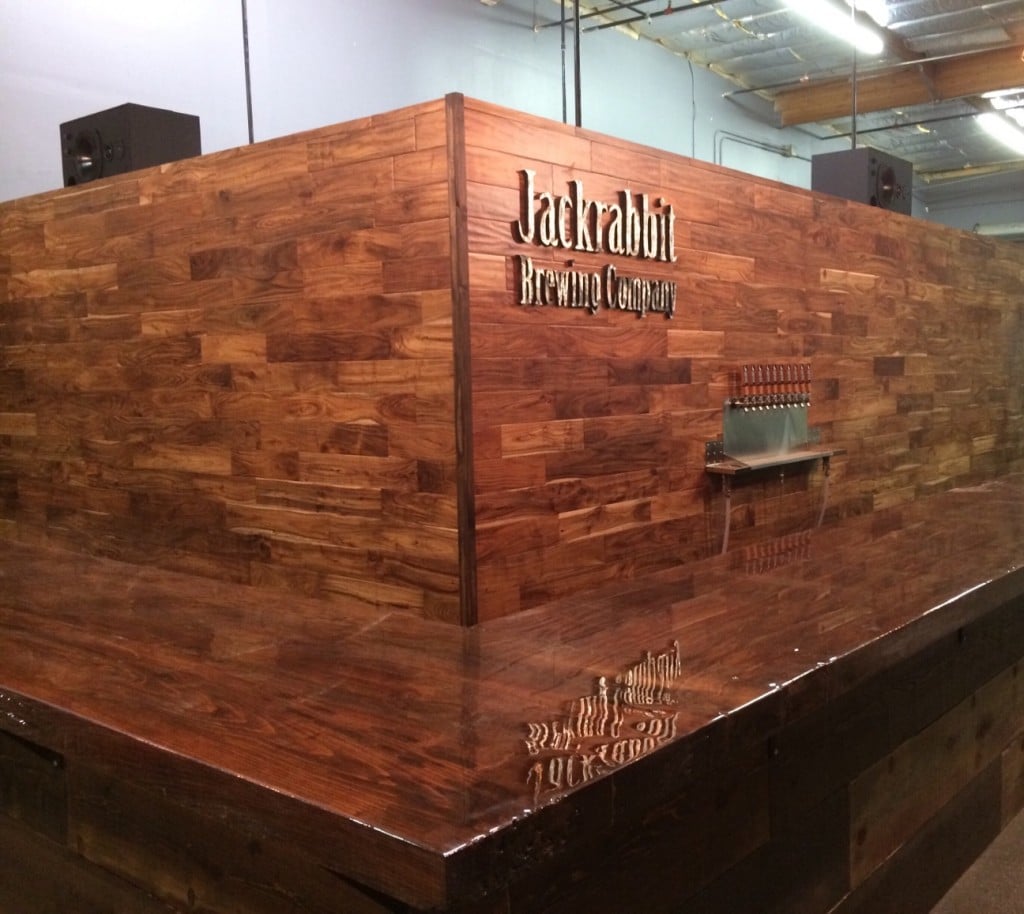 The Easter bunny isn't the only rabbit hopping into Sacramento next month.
On April 3 and 4, West Sacramento's Jackrabbit Brewing Company is opening the doors to its newly expanded brewery and public taproom located in a business park area near Industrial Blvd.
The opening weekend celebration will run April 3 from 5 to 9 p.m. and April 4 from noon to 9 p.m. The taproom grand opening will feature fare by the Elk Grove-based food truck, the Culinerdy Cruzer.
Jackrabbit announced last summer it was expanding its existing production space from 1,500 to about 5,000 square feet with a public taproom that would be open on the weekends, a front patio and bar area. Brewing operations have expanded to include more fermenters, tanks and kegs, and Jackrabbit will have 10 beers on tap, including a couple new additions: an oatmeal stout and an IPA.
Jackrabbit, which launched in 2011, has taps around town at locations like Broderick Roadhouse, Tank House and Streets of London Pub.
"Up until now, we've always just dropped beer off at restaurants and bars, but we don't necessarily see the people's reactions when they drink it," says co-founder Chris Powell. "So to actually hang out and talk to them while they're enjoying a beer will be a rewarding experience."
The new taproom will feature a bar made of reclaimed pecky cedar, wooden bar-back walls and a spacious patio area with picnic tables. To design the space, the Jackrabbit team was assisted by architect Howard Maxwell, the former head brewer at Lost Coast Brewery in Eureka.
Powell notes the brewery will be kid and dog-friendly and that he eventually hopes to introduce games like cornhole (a bean bag tossing game) and possibly a Nintendo station to the space.
As Jackrabbit joins its neighbors Yolo Brewing Company and Bike Dog Brewing Co. down the street, Powell says this industrial corner of West Sacramento is turning into its own small beer mecca.
"I drive by the brewery almost every day to check on things and cars are parked here all the time," Powell says. "Having three breweries within walking distance is something really unique in the region, maybe even in the state. I hope it grows; maybe we could get a cidery or a distillery on the same street."
Jackrabbit will be open Fridays from 5-9 p.m. and Saturdays from noon-9 p.m. each weekend, with eventual plans to open on Thursdays and Sundays in the near future.
1323 Terminal St. West Sacramento. jackrabbitbrewingcompany.com
Related Links
New sports bar and restaurant project underway near downtown arena
Local favorites and visiting stars announced for 2015 Sacramento Music Festival
Grange Restaurant & Bar makes dinner and drinks out of Arts and Crafts