Jeff Koons' "Coloring Book" sculpture fetches $13.3 million at Cannes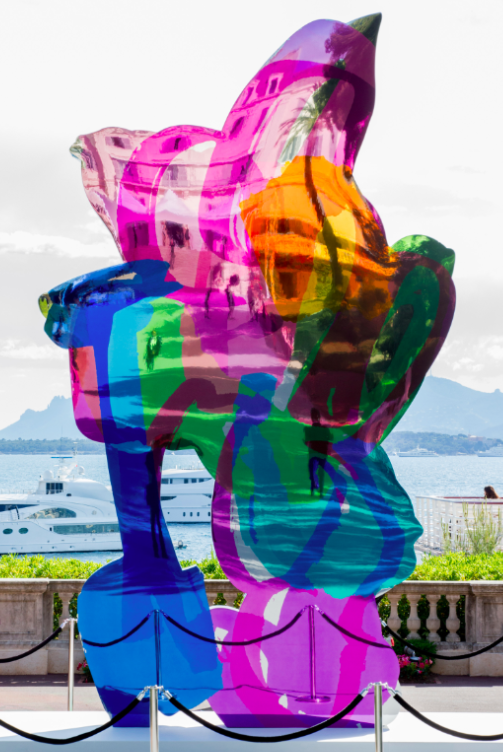 At amfAR's Cinema Against AIDS gala in Cannes today, which drew celebrity guests like Mary J. Blige, Jake Gyllenhaal and Sienna Miller, a Coloring Book sculpture by Jeff Koons was auctioned off and sold for 12 million euros (or $13.3 million).
In March—amidst controversy over various issues, including the hefty price tag—the Sacramento City Council voted unanimously to approve spending $8 million in private and public funds for a new Coloring Book sculpture to be erected at the Kings arena next fall.
"When you purchase a piece of public art, you never think about selling it. But obviously seeing that the value has gone up this much since ours was purchased is pretty extraordinary," says Shelly Willis, executive director of the Sacramento Metropolitan Arts Commission. "Timing is everything. It's really surprising that it sold at such a big increase."
Sacramento's Coloring Book—the fifth and latest in the series of 18-foot-tall chrome sculptures by Koons that were inspired by the character Piglet from Winnie the Pooh—will be the first in the collection to be permanently displayed in a public space.