Laugh for days at this weekend's 48-Hour Comedy Marathon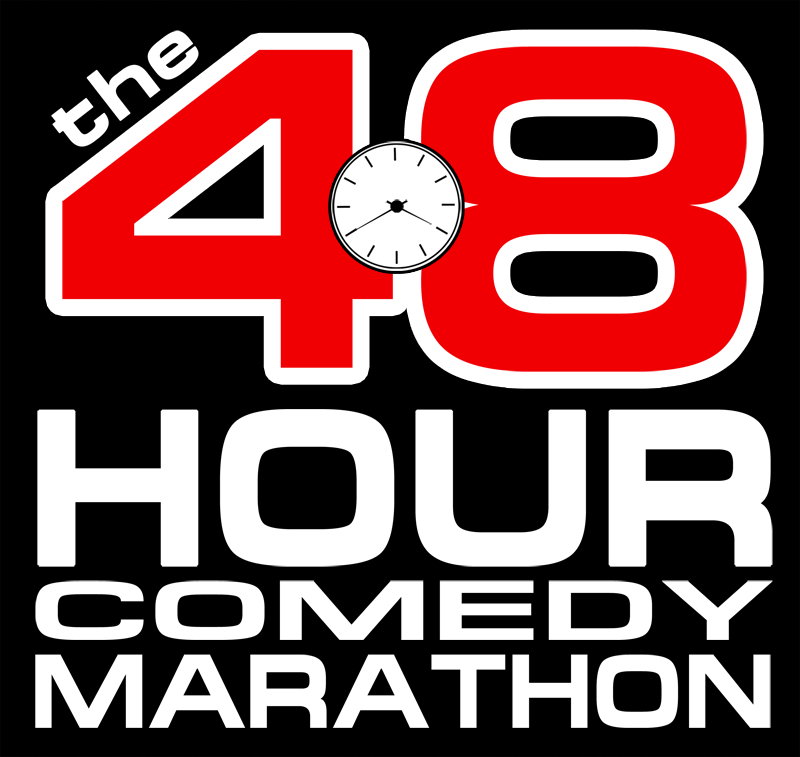 This weekend, the folks at midtown's Comedy Spot will put local laughs in the spotlight—and leave them there for two full, funny days—with the venue's second annual 48-Hour Comedy Marathon.
The formula is pretty simple, according to Comedy Spot owner/director Brian Crall: "Sleep deprived comedians + sleep deprived audience members (plus beer) + weird ideas and hilarious shows = Pretty amazing weekend," Crall said this week in an email to Sactown. How weird and hilarious is "weird" and "hilarious"? Try Kangaroo Pack Improv, featuring new mothers and fathers hashing out scenes while carrying their kids on their chests in Baby Bjorns. Or try an '80s-style aerobic workout with audience participation, or a show called "Easy Bake Oven Iron Chef," or 45 more hours of stand-up comics, sketch shows and other performances.
Those unwilling (or, perhaps, physically unable) to go on an all-out, 48-hour comedy binge might nevertheless consider starting at the beginning on Friday, with the live game show "I Challenge You!" commencing the marathon at 7p.m. Crall also recommends the weekly show "Let's Get Weird" (Saturday at 1 a.m.), which presents a best-of compilation featuring their signature blend of live sketches and videos, as well as the popular "High-prov" and "Strip-prov" shows (midnight on Saturday and Sunday, respectively), which put pot-smoker twists on improvisation.
Comedy Spot's resident improv troupe Anti-Cooperation League (Saturday at 9 p.m., Sunday at 7 p.m.), which uses information gleaned from an interview with the show's secret special guest as material for fast-flying scenes, will perform Saturday at 7 p.m. and conclude the marathon with a free show Sunday night at 7.
Crall, who once organized a 24-Hour Act-A-Thon as a student at Sacramento State, said he was later inspired to expand the concept after discovering the Upright Citizens Brigade's Del Close Marathon—an epic 56-hour improv run featuring hundreds of shows by comics from around the world—in New York City. With both his and UCB's events in mind, as well as his first-hand experience with Sacramento's own burgeoning comedy scene, Crall became motivated by an impassioned yet succinct attitude familiar to Sactown readers: Why not here?
At last year's inaugural event, Crall says, Comedy Spot's regular performers sold out most of the marathon's prime-time shows, while at least one post-midnight performance boasted an audience of 60. Some of the off-hour performances between 4-7 a.m. were, Crall admits, both humor- and attendance-challenged. But these loopy early-morning sets are part of the appeal, and this year, Comedy Spot opted for a more inclusive marathon design: They opened their doors to all Sacramento comedians who wanted to produce a show.
"I really do like the ideas of the shows this year," Crall says. "Our community really stepped up. So last year, I might have said, 'You should cut out now and get some sleep.' This year it will be a way harder decision."
Die-hard audience members won't go hungry or thirsty, either; they're welcome to bring food from LowBrau, Block Butcher Bar (both serving food until midnight), Mr. Pickles Sandwich Shop, Luigi's, and any of Comedy Spot's other neighbors in the MARRS complex on 20th Street between J and K streets. The venue will serve beer until midnight, after which time soda, coffee, chips and other snacks will be available.
Tickets are available now at saccomedyspot.com. All-access passes for March 21-23 are available for $30, while individual event ticket prices range from a donation (for several early morning and afternoon shows) to $12. The Comedy Spot is located at 1050 20th Street. Laugh it up!