Local cake shop is set to open at Milagro Centre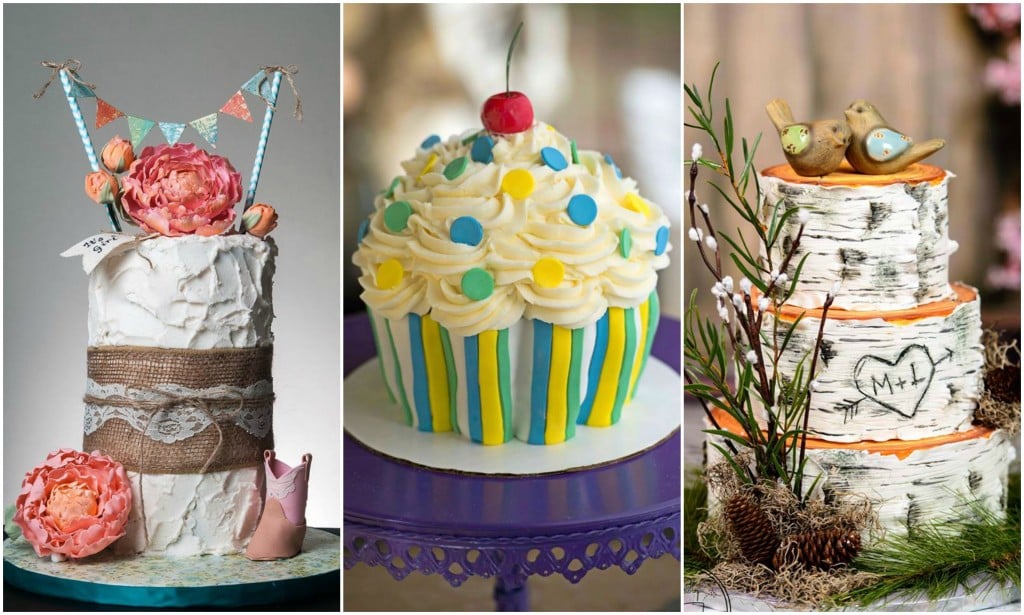 The highly anticipated Milagro Centre in Carmichael has a sweet new tenant. Jaynee Cakes Custom Cakery, owned and operated by Melissa Archuleta, will join seven other restaurants and retailers at the culinary marketplace. Though currently experimenting with her menu, Archuleta plans to offer cupcakes and cake pops (flavors include strawberry lemonade with lemon filling and white almond with raspberries), cakes sold whole or by the slice, and French pastries like macarons and madeleines.
After baking out of her North Highlands home for the past five years, Archuleta is thrilled to be opening her first storefront. "I can't wait," Archuleta says. "Not only to continue to do custom cakes but to expand a dessert line so that people can come and walk away with something right then and there. I think the [dessert] case is going to be the star of the show."
In addition to the delectable dessert case, the space will feature sofas for lounging, bar seating and views of Archuleta's workspace, so diners can watch the pastry chef decorating custom creations for special occasions (think a birthday cake shaped like a pink cowgirl hat, or a princess-themed wedding cake complete with an edible glass slipper).
Currently slated to debut at Milagro in October, Jaynee Cakes will be in good company. River City Brewing Company (transplanted from its former location in Downtown Plaza) opened in May, and the center also launched a large event space, which features a demonstration kitchen and will specialize in programming like cooking classes and chef battles (local stars Matt Masera of Saddle Rock and Allyson Harvie of The Patriot are slated to participate, along with visiting chefs from the Bay Area).
Up next is Ghiotto Gelato, slated for an early August premiere serving up scoops of the frozen treat in flavors like fleur de sel salted caramel, fior di latte and blueberry port. The shop will be decked out with bright pops of color and vintage black and white photos of people eating gelato.
Mesa Mercado, a restaurant and marketplace from Ernesto Delgado, who owns and operates downtown Sacramento's Tequila Museo Mayahuel, is also projected to open at the beginning of the month, bringing the spirit of authentic market-to-table Mexican food to Milagro. Mesa Mercado will also offer cookbooks and tools—like a tortilla press, mini pots and a tamale-making kit—for sale. "I want to demonstrate and educate people on my culture," Delgado says. "I want to show [them] how you get to a tortilla from scratch."
The center will also be home to the second location of midtown poke bar Fish Face. The outpost will have a full kitchen (which it doesn't have in its current R Street spot and will allow for addition of hot dishes like rice bowls to the menu), a full bar and, according to operating manager Phuong Tran, possibly a fresh fish market.
Other tenants—Insight Coffee Roasters, The Patriot restaurant (by Broderick chef-owner Chris Jarosz) and Hunt & Gather (a collaboration between Jarosz and Delgado)—are projected to open in late summer, and business owners expect the center to be in full swing by this fall.
"What's so cool about the Milagro Centre is that we all compliment each other," says Ghiotto owner Ovi Nasui. "Each person is really good at what they do, and it's going to be fun to work together."
Jaynee Cakes can be reached at 879-3137 or via jayneecakes.com. The Milagro Centre is located at 6241 Fair Oaks Boulevard in Carmichael. For more information, call 692-0642 or visit milagrocentre.com.
You Might Also Like
Craving of the Week: Mayahuel's La Abuelita Ice Cream
Real Pie Company makes a sweet return to capital city
The Sacramento Food Co-op plans its opening