LowBrau fires up the grills for the inaugural Sausage Fest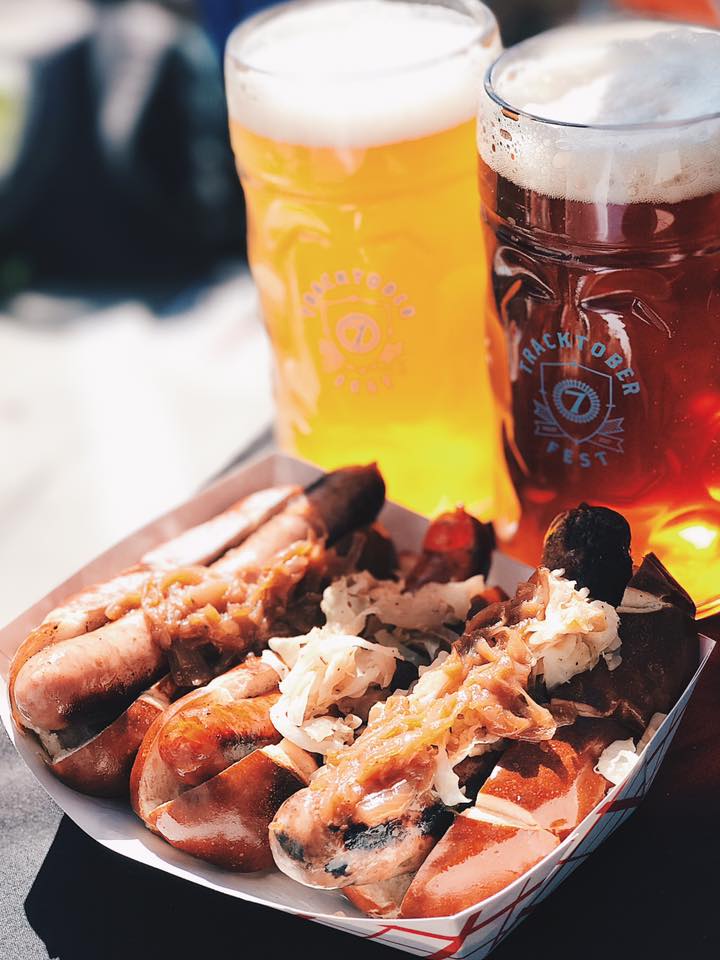 The celebratory spirit of Oktoberfest will hit midtown as LowBrau marks its fifth anniversary with its inaugural Sausage Fest on Oct. 21 in front of the MARRS building.
The block, which will be closed to traffic, will host beer gardens serving cocktails and Ballast Point brews, a hot dog eating contest and smoking grills laden with sausages. Eleven top local chefs—including Oliver Ridgeway from Grange Restaurant & Bar, Adam Schulze from The Waterboy, Eric Veldman Miller of V. Miller Meats, Brad Cecchi of Canon and Michael Thiemann of Empress Tavern—will be battling it out for best of the wurst. Renowned Kansas-based Creekstone Farms Premium Beef (used by restaurants like New York's Michelin-starred Babbo) is providing cuts of meat for the event, but LowBrau owner Michael Hargis says chefs are encouraged to bring their own ingredients and let their imaginations run wild.
LowBrau's head chef Brock MacDonald and chef de cuisine Matt Azevedo, along with Taylor's Market butcher Paul Carras and James Beard Award-winning writer Hank Shaw will judge each sausage on flavor, creativity and the incorporation of toppings and a bun. The texture, snap and composition of the sausage are all important, MacDonald says, but taste ultimately will be the deciding factor.
"I think sausage is serious business," says Ridgeway, who grew up in Sussex, England, where bangers and mash is a cultural staple. "I think in every culture, be it Italian or French, there's always a [tradition] of providing a meal with the offcuts of meat—grinding it, seasoning it, encasing it and creating something delicious out of the leftovers."
At the festival, Hargis and MacDonald will also introduce the public to sweet treats from Milk Money, their upcoming ice cream and doughnut shop at the Ice Blocks, including the Glory Hole doughnut made with buttery brioche, milk chocolate crémeux filling and dark chocolate ganache icing sprinkled with cocoa nibs.
The This Is Midtown group, which puts on a summer concert series at the same location, is co-hosting the event, bringing out acts like Phoenix-based Daft Punk tribute band One More Time, followed by sets from DJs Roger Carpio, Adam Jay and Shaun Slaughter, who will be spinning experimental German "Krautrock" beats, along with dance and indie hits. Admission to the event is free, but a $25 ticket grants revelers a sausage from each of the participating chefs, two beers and a swag bag with items like gift cards from LowBrau and Block Butcher Bar.
Free entry ($25 for sausages from each chef, 2 beers, and swag bag). Oct 21. 5-11 p.m. 20th St. between J and K streets. eventbrite.com
You Might Also Liked
Specialty Coffee Week returns for its fourth year with a bevy of buzzy events
First Bites: Drink in the nostalgia and mid-century cocktails at the Ten Ten Room
Exclusive: New cart-service restaurant and bar to open downtown this spring