LowBrau's SausageFest returns to midtown for its second year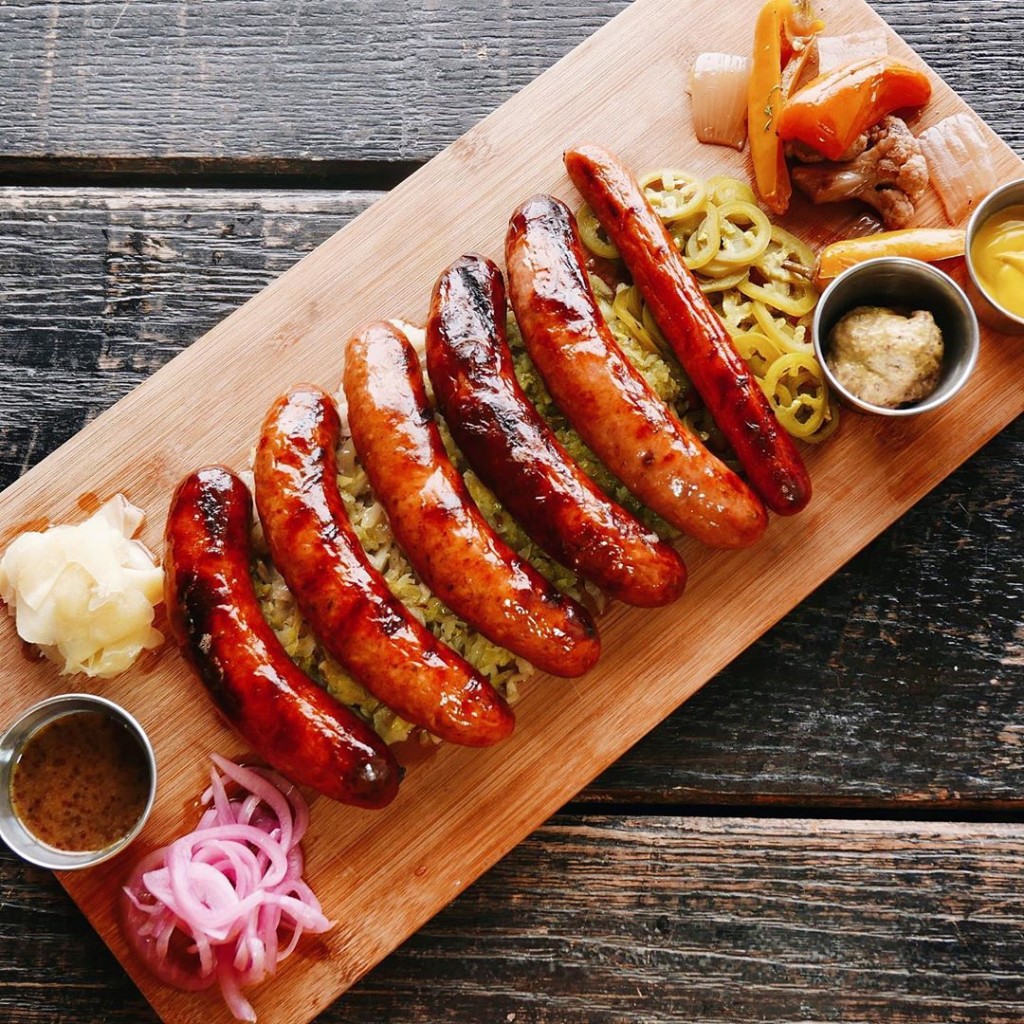 For better or for wurst, after a two-year hiatus, LowBrau's SausageFest will make its return to midtown, where 10 Sacramento chefs will dish out carnivorous eats in an attempt to move to the head of Sacramento's brat pack.
Judged based on factors like texture, flavor and the ever-important "snap" of the casing, chefs like Canon's Brad Cecchi, Ed Lopez from Hawks and Mike Thiemann of Empress Tavern and Eric Veldman Miller of V. Miller Meats will duke it out this Sunday, Oct. 20, for both a people's choice award and a judges' award (which comes with a sausage-themed trophy, natch). While details on the new entries are being kept until wraps, the inaugural event in 2017 saw chefs like Oliver Ridgeway, owner of Camden Spit & Larder, cook up British-inspired bangers wrapped in puff pastry, while winner Adam Schulze from The Waterboy made a foie gras hot dog topped with Dijon mustard.
SausageFest 2 will take shape in the form of a block party in front of the MARRS complex (which houses LowBrau) at 20th Street between J and K. A $45 ticket will include admission and a taste of each chef's take on the theme (you can join the fun, sans sausage, for $15). Event-goers can fight off the meat sweats with cold beers from Hofbräu München and Saint Archer or a batched cocktail at one of the two outdoor bars. LowBrau's sister establishment Milk Money will also be on-site, serving up its popular brioche doughnuts, like one covered in orange creamsicle glaze and coriander brown sugar streusel. Grammy-nominated DJ A-Trak, who was named one of the "50 Most Important People in EDM" by Rolling Stone in 2014, will take the stage at 8 p.m. to spin a set of hip-hop throwbacks.
For LowBrau's executive chef Brock Macdonald, the festival is a way to let his peers show off—but not show up—the dish that he and his German bier hall specialize in. "All the chefs coming out this year are friends and guys that I really respect. But whoever wins gets to be second place because obviously we're first," jokes Macdonald, who will help judge, but not compete.
Sunday, Oct. 20, from 4-10 p.m. outside LowBrau on 20th between J and K streets. $15 for general admission; $45 for general admission plus food. A $400 VIP pass includes six tickets, food pass, bottle service and an elevated viewing. eventbrite.com
You Might Also Like
Sacramento baker releases new cookbook
Taste: Pete's moves downtown, and other dining news for October
New details on downtown's planned mini-golf pub with an upscale speakeasy