Made in the Shade
A new global study conducted by MIT affirms Sacramento's status as the City of Trees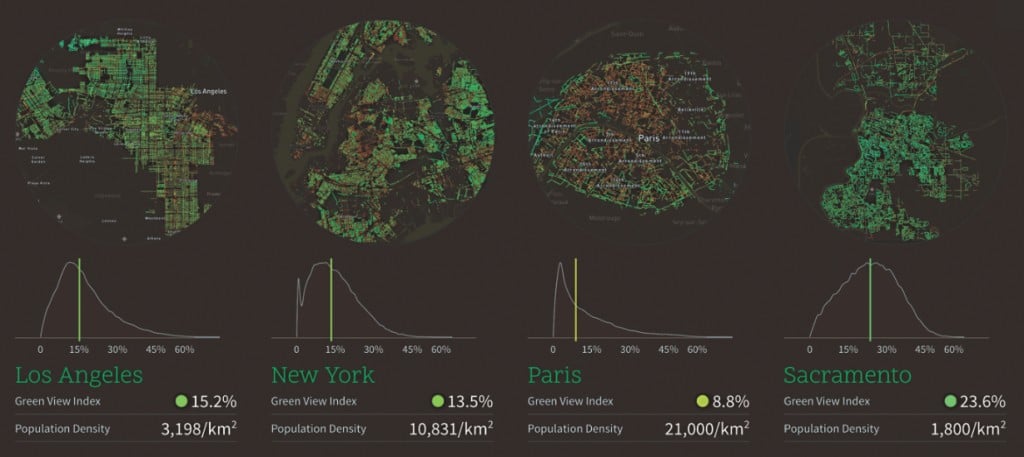 From nearly the womb, most Sacramentans are raised with the civic-pride-inducing belief that we have more trees per capita than any other city in the world after Paris. Now, thanks to Treepedia, a new project launched by MIT that uses Google Maps' vast troves of street view data to measure tree coverage in cities around the globe, our superior arboreal standing is more secure than ever.
"It seems your [City of Trees] nickname is well deserved," confirms professor Carlo Ratti, director of the university's Senseable City Lab, which runs the Treepedia project. "Among the [15] cities we analyzed, Sacramento is the greenest city in the States." And globally, we rank third, after Vancouver and Singapore. The other metropolises studied include New York, Paris, Los Angeles, London, Boston, Seattle, Toronto, Geneva, Tel Aviv, Turin, Frankfurt and Amsterdam.
As for our perennial arbor rival? "It turns out that Paris is not as green as many would expect," Ratti says. In fact, the city's meager 8.8-percent tree canopy coverage can't touch Sacramento's 23.6 percent with a 10-foot branch. In other words, when it comes to Mother Nature's trunk show, the only way the French capital is greener than we are is, dare we say, with envy. But enough braggadocio.
Trees, it seems, are vital to the integrity of the urban landscape—the World Economic Forum, which partnered with MIT for this analysis, says that increasing a city's tree canopy by just 10 percent can counter the effects of climate change. The plants can also, Ratti explains, play a key role in reducing overall temperatures, help shield city dwellers from air pollution and absorb excess water during strong storms, thereby potentially preventing floods. Put plainly, as the Treepedia website states, "Trees are pretty awesome."
We think so, too. The next phase of the MIT project involves letting users interact with city agencies to help care for the urban jungle. "In the long term," Ratti says, "this could become a social network connecting people and trees." And actually, as we wrote in 2015, it's already being done to some degree in Melbourne, Australia, where citizens visit a website to monitor and report the health of specific trees, and even send them love letters. Now that's one green party we could proudly get behind. S