Higher Education Guide 2022—McGeorge School of Law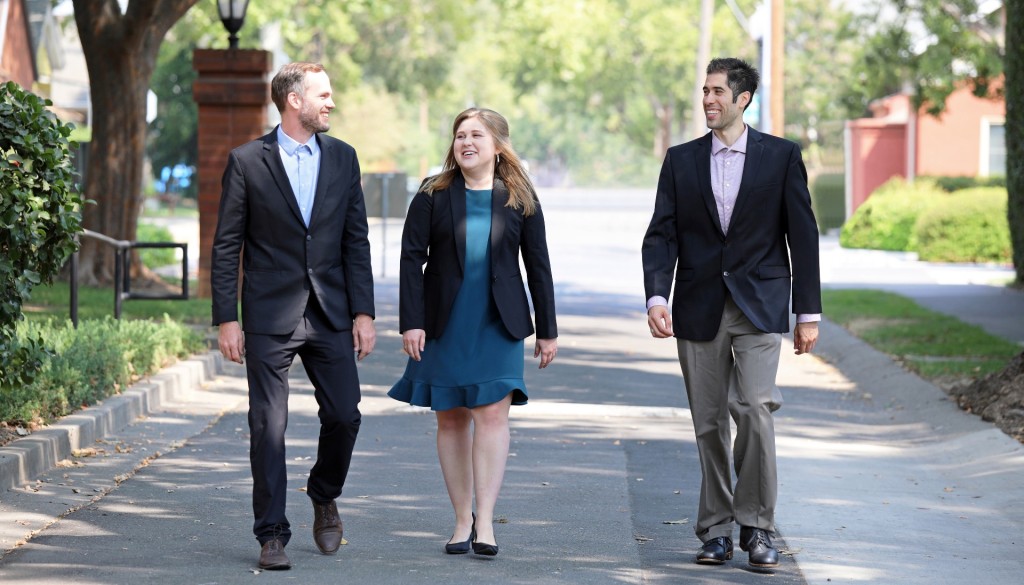 McGeorge School of Law is an internationally recognized leader in legal education. Rise with us, and earn your JD.
Gateway to Opportunities
A degree from McGeorge School of Law is a gateway to dozens of different legal career opportunities. Become one of our nearly 14,000 alumni who work in every state and 64 countries by pursuing a JD full-time or part-time in our nationally ranked evening program. McGeorge School of Law's location in Sacramento has shaped its development into a leading authority on public law, social justice, international law and advocacy.
Custom Fit
At McGeorge, it is never a one-size-fits-all approach. We encourage students to explore all areas and aspects of law first through our core curriculum, and then to cultivate their specific interests through electives, concentrations and real-world experiential opportunities. McGeorge offers eight unique certificates that allow students to master a specific practice area, two dual degree programs, opportunities for international study and an Accelerated Honors Program.
Learn by Doing
McGeorge School of Law has long been a leader in teaching practical lawyering skills. Our students learn to apply legal theory to practice, develop professional lawyering skills, and experience firsthand how their efforts can change communities, public policies and lives. McGeorge also boasts Mock Trial and Moot Court Competition Teams, which are consistently ranked in the top 15 in the nation, a law journal, externships and legal clinics where students learn by doing.
More Than Just an Education
At McGeorge, you can join a close-knit family of supportive staff and faculty, students and alumni, and advisors and mentors that will be with you every step of your law school journey. We take great pride in the collaborative campus community and environment that we have carefully built over many decades. Our student-centered approach on both a personal and professional level has helped transform our students year-after-year into the best professionals that they can be.
Learn more at law.pacific.edu.