Midtown's Der Biergarten is pouring beers for a good cause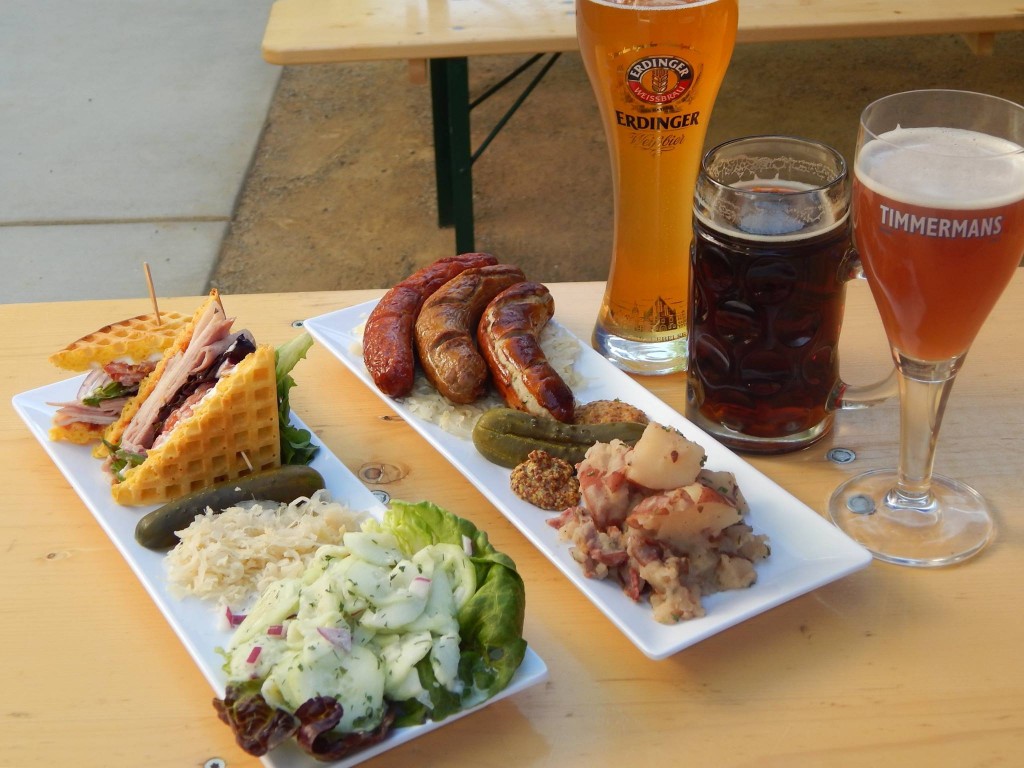 The midtown beer mecca Der Biergarten will host a fundraiser this Thursday, May 26, for the UC Davis Health System's Department of Surgery.
Der Biergarten owner Sean Derfield (who also owns River City Saloon in Old Sacramento) has very personal reasons behind wanting to host the benefit. Last May, he was driving when he collided with a light rail train at J and 8th streets in downtown Sacramento. Following the accident, Derfield spent about a month at the UC Davis Medical Center receiving treatment for injuries sustained to the brain and spine, as well as a broken femur.
"I don't remember the first three weeks I was in the hospital," says Derfield. "It's pretty much all a blur."
To commemorate the one-year anniversary of surviving the accident, Derfield says he wants to give back to the physicians and nurses who facilitated his recovery, so at the event, Der Biergarten will donate 100 percent of the sales of its German-inspired eats (like the soft pretzel, array of sausages and the cucumber salad) and 32 draft beers (which include a plethora of both American- and Teutonic-style brews) from 3-9:30 p.m., to the surgery department at UC Davis Medical Center.
"I had all these doctors taking care of me and they just worked so [hard]," says Derfield. "I'm here, I'm alive. [My wife and I wanted] to take care of the people who took care of us."
Derfield adds that the accident gave him a new outlook on life. Running two Sacramento hot spots is more than a full-time job, and Derfield was putting in 80 hours a week leading up the accident. Now, he says, he's trying to work a little less and nurture what is important.
"Life isn't all about working, but also going out and enjoying," he says. "That's the biggest thing I've taken from [the accident]. Enjoying life is No. 1."
2332 K St. 346-4572. beergardensacramento.com
You Might Also Like
New locally grown on-demand food app launches in Sacramento
See outdoor movies (for free) this summer in the Sacramento region
Local soap maker Sudz by Studz opens Folsom storefront