Milk House Shakes to open in Old Sacramento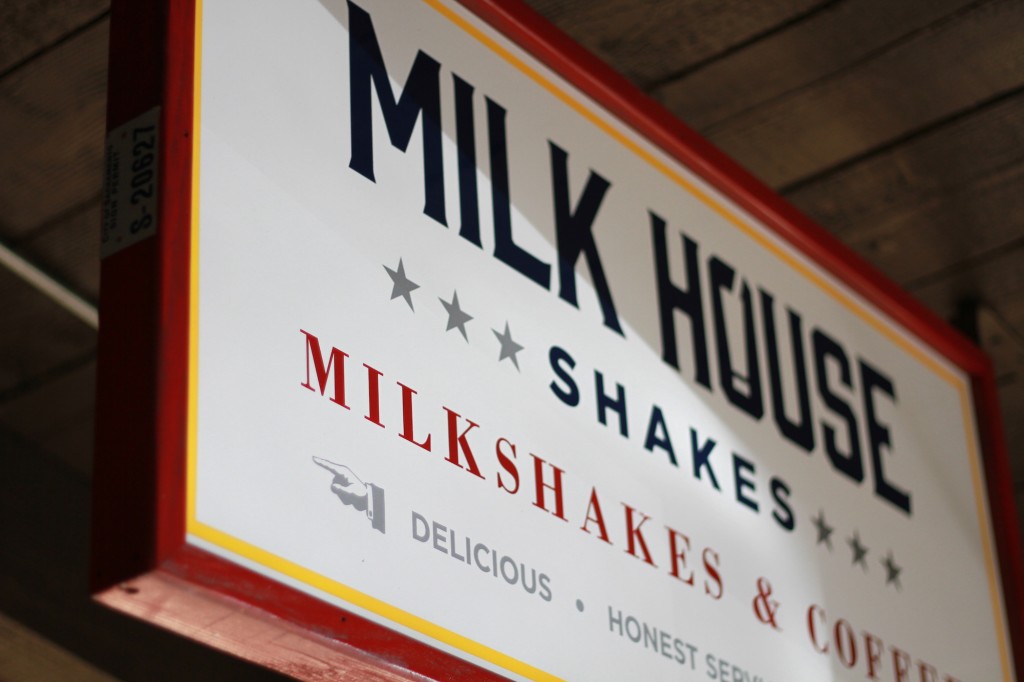 Kelly Boyles is ready to shake up the Old Sacramento Waterfront—literally—in a couple weeks when she opens Milk House Shakes, a themed milkshake shop and cafe focused on U.S. presidents, on Feb. 12.
Why Feb. 12? It's Abraham Lincoln's birthday, of course. "He's my favorite president," Boyles says of the 16th commander in chief. "He just seemed like a good human."
Milk House Shakes—which was the winner of Downtown Sacramento Partnership's 2017 Calling All Dreamers competition, an annual contest that helps would-be retailers launch their first stores—will offer a menu of six shakes, each posing as a tip of the hat to a U.S. president. For example, the Theodore Roosevelt shake is made with cold brewed coffee and chocolate-covered espresso beans since Teddy was rumored to have consumed a gallon of coffee a day. The Jimmy Carter is made with vanilla ice cream, Reese's peanut butter cups and peanut butter as a salute to his stint as a peanut farmer.
Boyles—a history buff who once planned to pursue a career as a history teacher—also hopes to build a seasonally rotating lineup of shakes, using ice cream supplied by Vic's, a South Land Park institution, to represent all 45 presidents, including a cheeky peach shake for Andrew Johnson, the first president to face impeachment; a pineapple-and-coconut shake to recognize Barack Obama's Hawaiian birthplace; and a cherry shake for George Washington, referencing the legend that he cut down his father's prized cherry tree as a young boy. (Expect these and other fruit-forward shakes to start showing up in spring.)
For those anticipating what flavor might represent President Trump, you'll have to wait—Boyles says she won't designate a shake for a sitting president, and also that she isn't likely to create anything too controversial. "I've always tried not to be political," she says, "so I'm not going to make a negative shake."
In addition to shakes—which will come in two sizes, the VP (12 ounces) and the President (20 ounces)—the shop will also offer coffee drinks using coffee beans from Clayton Coffee & Tea in Modesto, including affogatos (ice cream topped with a shot of espresso) and sweet cream cold brew.
Situated in a cozy, 400-square-foot space across from G. Willikers! Toy Emporium and Willie's Burgers, Milk House Shakes will feature bright white walls and marbled counters, appropriately accented with hints of red and blue. A portrait of Lincoln—that also serves as the shop's logo—is hanging front and center behind the counter, and biographical information of other heads of state will also be affixed throughout the space.
"You know that point where the only emotion you feel is ready?" says Boyles of her impending opening. "I'm just ready. It's time."
Tues.-Thurs. 10 a.m.-6 p.m. Fri. & Sat. 10 a.m.-9 p.m. Sun. 1-4 p.m. 1100 Front Street. milkhouseshakes.com
You Might Also Like
The Cabin, a cozy camping-themed bar, to open soon in midtown
New one-stop spice shop to open in downtown Sacramento
Oblivion Comics & Coffee opens downtown