Morning Glory
Breakfast-for-lunch becomes an instant everyday tradition at Pushkin's Restaurant, the new midtown offshoot of Olga and Danny Turner's popular gluten-free bakery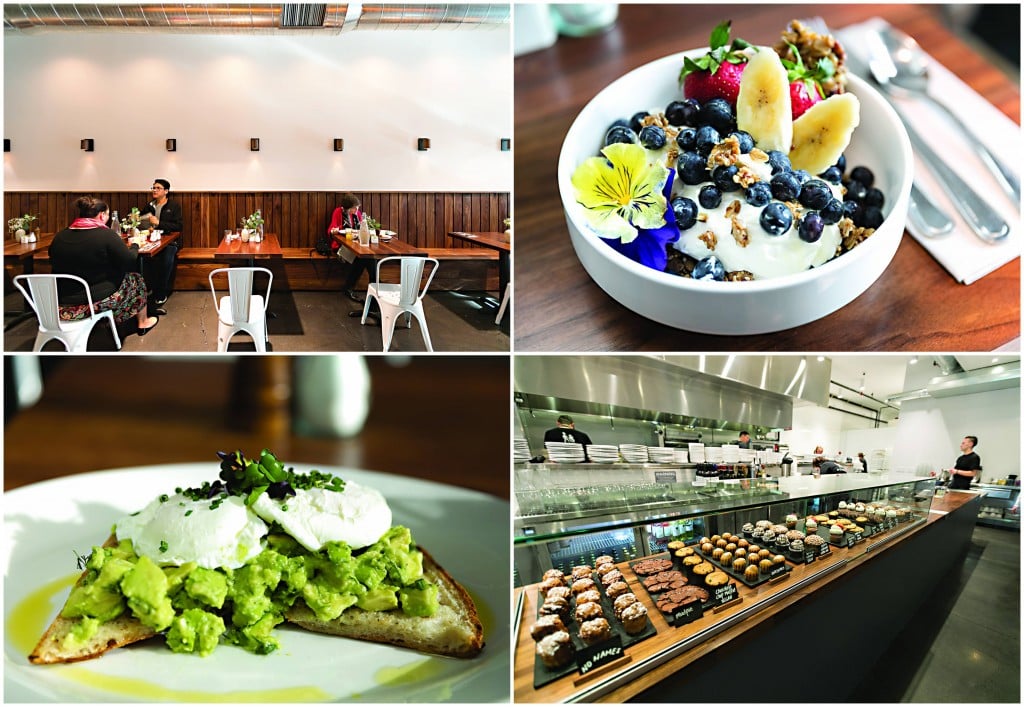 "Breakfast is my favorite meal," says Pushkin's co-owner Olga Turner. "I could eat it for lunch and dinner [too]."
So two years ago, when her husband-slash-business partner Danny floated the idea of opening not just a second outlet of the couple's gluten-free bakery, but a full-service gluten-free dining establishment, Olga saw the perfect opportunity to serve fresh, creative morning dishes with none of the greasy-spoon heaviness of  typical American breakfast food—entrées sophisticated enough to  be eaten around the clock, or at least until the pair's new midtown restaurant, which launched in December, closes at 3 p.m.
Take the avocado toast, in which two spears of bread are laden with creamy, mashed-to-order avocado, then topped with quivering, perfectly poached eggs: It's all about texture, from the soothing, velvety sensation as you bite through warm, liquid yolk and cool avocado to the satisfying, yielding crunch of the gluten-free toast. It feels like something you should be eating in bed.
Danny (who built every stick of furniture in the new location, including the stunning redwood slab communal table) is the no-wheat, no-dairy member of the family, whereas Olga is an omnivore—hence the restaurant's diverse menu that runs from a portobello mushroom sandwich to pork belly Benedict. "If I can't make  it taste good gluten-free," Olga says, "I'm just not going to make it."
A separate vegan menu offers up modern fare like a brightly vegetal quinoa bowl. Pushkin's has salads, too, and even a burger—and, of course, a glass case filled with baked treats from the Turners' bakery, so you can always buck the all-day brunch trend and simply order dessert for breakfast.
1813 Capitol Ave. 823-5520. pushkinskitchen.com