New Glory Craft Brewery opens new taproom and eatery in Granite Bay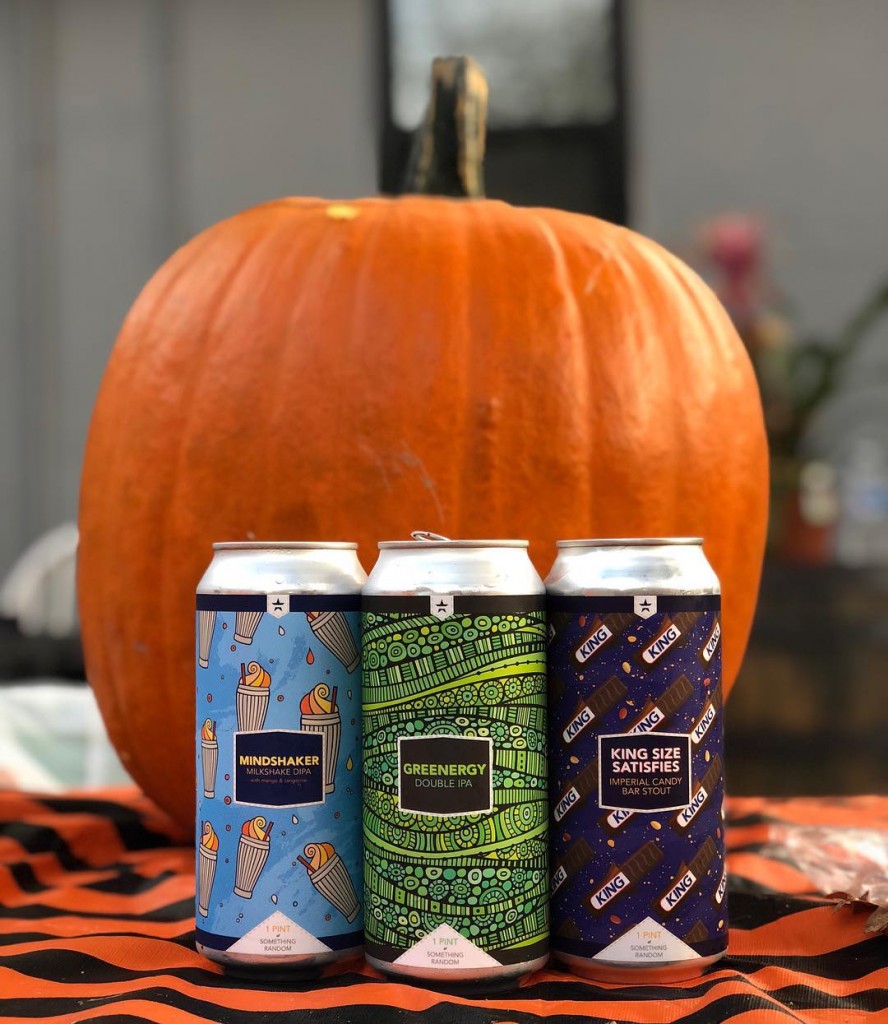 New Glory Craft Brewery is pairing pies—pizza pies, that is—with pints at its new restaurant in Granite Bay, which held its soft opening in mid-October and will host a grand opening later this year.
Unlike the brewery's existing taproom near Sacramento's Colonial Village neighborhood, where the only eats have come from visiting food trucks since it opened in 2013, New Glory Eatery & Taproom features a 5,500-square-foot space fitted with a full kitchen and two pizza ovens. Chef Yuri Dancer, who cut her culinary teeth at Esquire Grill and Station 16, is focusing on California-style pizzas—loaded with local produce from the Granite Bay farmers' market—like a pie with Yukon Gold potatoes, chorizo sausage and goat cheese on a crust made with the brewery's signature Ubahdank IPA. Dancer is also serving up burgers, fries and sandwiches like the Croque Monsieur, a French classic layered with smoked ham, Gruyere cheese, béchamel sauce and chives.
The bar's 24 taps will pour mostly New Glory brews, including hoppy IPAs with tongue-in-cheek names like Dank Juice, Fidget Spinner and Just Here for the Comments (some taps may have non-New Glory beers on rotation). At the upcoming grand opening, folks can also sip suds like Mouth Party, a comeback kid from a discontinued run, and Showstopper, a new West Coast triple IPA created exclusively for the Granite Bay location.
The psychedelic designs that festoon the brewery's cans are echoed throughout the space with black, white and blue kaleidoscopic tile behind the bar and line-drawn geometric prints on the walls. Spaceship-like hanging lights—replicas of the ones at the Colonial Village location—complete the psychedelic gastropub look.
"You walk in and it's very energetic because of the colors in the room," says sales and distribution director Trevor Davies. "We want that fun taproom feel while still being a family restaurant."
Mon-Thurs. 11 a.m.-10 p.m. Fri. & Sat. 11 a.m.-11 p.m. Sun. 10 a.m.-9p.m. 5540 Douglas Blvd. Granite Bay. 916-872-1721. newglorybeer.com
You Might Also Like
Drake's Brewing sets opening date at The Barn
Gourmet "hipster-hop" doughnut shop Milk Money sets opening date
The region's first cat cafe will soon open in Davis