New Shabu Extreme fuses Taiwanese and Japanese food in Davis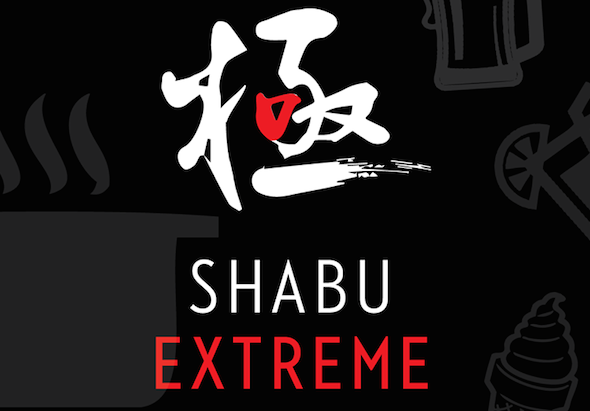 Shabu Extreme, a new Japanese fondue restaurant (named for a fondue style called shabu-shabu, which translates to English as "swish-swish") with Taiwanese influences, is dipping into Davis with a soft opening on March 23.
The three young owners of Shabu Extreme—recent UC Davis graduates Jack Yang and Christine Yeh, and Yeh's brother Kevin—all grew up in Taiwan and created a menu to reflect the same Japanese influences apparent in the food back home. Although several shabu restaurants exist in the Sacramento area, they've been known to be strictly either Japanese or Chinese. Noticing an absence of a cultural median, the three jumped on the opportunity to introduce a new concept to the college town.
"I've lived in New York, and Christine's lived in Davis for a while now," says Kevin Yeh. "The one complaint that we always have is that we can't find good authentic Taiwanese-Japanese fusion food that make you think of home."
Shabu-shabu involves dipping thinly sliced meats, vegetables, vermicelli and udon noodles, and other selections in a boiling savory broth—hence its onomatopoeic name to mimic the swishing sounds of the foods being cooked in a hot pot. The customizable dining experience allows you to choose your broth, dipping sauces and ingredients. The choice of meats are lamb, pork, shrimp, scallops and high-quality Wagyu beef.
Shabu Extreme—the former site of Judy's Grinders in downtown Davis—will also offer Taiwanese elements including the pork buns (a house special, according to the owners) and snowflake ice (thinly shaved frozen condensed milk with added toppings) that vary in flavors from chocolate to green tea. An extensive bubble tea menu will accompany flavored soju, a popular Korean rice liquor.
"Hot pot is a signature [Chinese] dish where the entire family sits around one pot and it sort of symbolizes everyone coming together," Kevin said. "The concept of our restaurant is to give people that kind of homey feeling, by giving people authentic experiences and authentic food."
213 E St. Davis. 530-746-2239. facebook.com/ShabuExtremeDavis
Related Links
Beloved Auburn breakfast spot Awful Annie's prepares for big move
New sports bar and restaurant project underway near downtown arena
A new Italian deli and gelato bar plans April opening