Parking Attendance
In London, local visionaries capitalized on a dying civic asset—the parking garage—to create a sculpture garden, painters' studios and even an observation deck, all in an effort to boost an arts-fueled neighborhood. Guess what? It worked.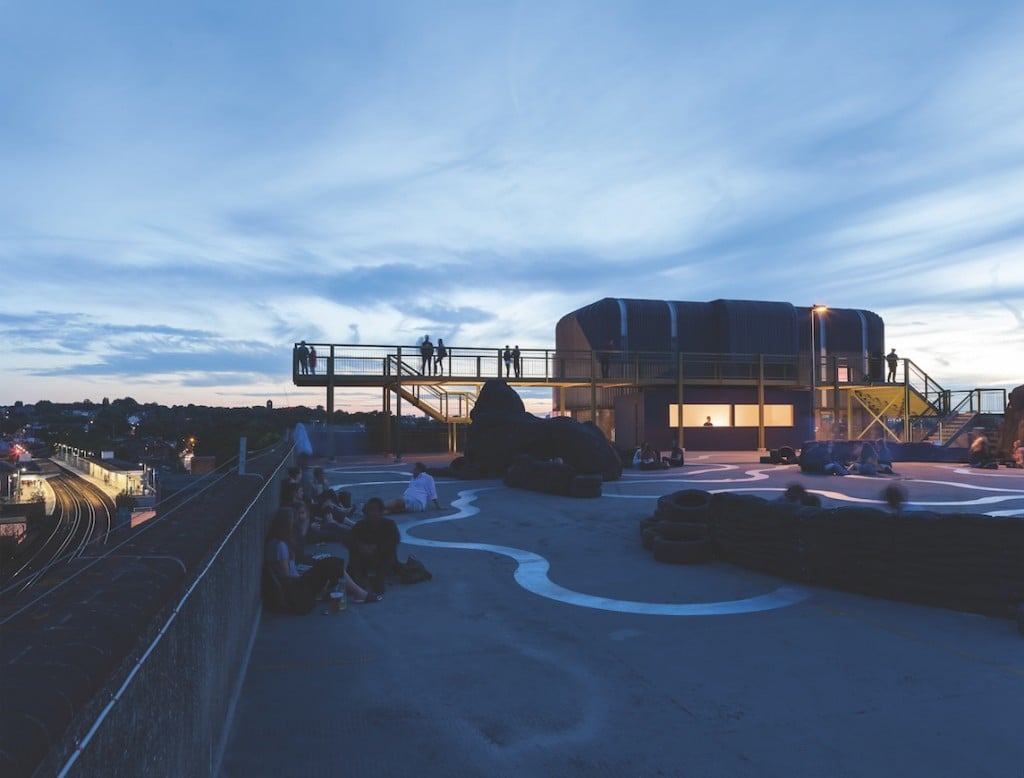 The Idea
Recently, the Huffington Post published an article titled "Why Downtown Parking Garages May Be Headed for Extinction." With the advent of the ride-hailing services like Uber and Lyft, and the not-too-distant arrival of autonomous cars, cities are not only building fewer parking garages, but some are finding creative new uses for the ones they already have.
One of our favorite examples of the latter is in the neighborhood of Peckham in southeast London. There, the city recognized that a 10-level garage was underutilized, so it solicited ideas for a new life for the structure. The result: a massive cement beehive of artist studios, eateries and drinkeries on the interior levels, and an outdoor bar, art installation and observation deck on the rooftop. In February, The New York Times reported that "with the recent arrival of the arts space … Peckham is set to boom."
In Sacramento, we're building buzz as an arts capital, and this could be a great way to nurture that while also creating public spaces with views of the city.
Is there a garage in town that could benefit from such a conversion, even temporarily? At the very least, the city should consider transforming the top floor of a garage into an arts-focused public space.
One good candidate might be the city-owned Memorial parking garage at 14th and H, a 10-story structure across from the Music Circus pavilion with beautiful panoramic views of midtown and downtown. Its proximity to the closest thing we have to a theater district is a bonus. That said, the city owns many parking garages around town. Surely one could be converted to house a rooftop public art space or a creative hub.
The Players
Private garage owners probably won't relinquish any revenue, but the city and state should consider offering up some space—either a few floors or a whole rooftop—in underperforming garages to local creatives.
M5 Arts, the team behind the blockbuster art installation projects Art Hotel and ArtStreet, would be one potential partner, as well as the Sacramento Metropolitan Arts Commission.
Meanwhile, the Capitol Area Development Authority (CADA) is about to break ground on a state-owned parking garage at 8th and R. Creating a public rooftop venue and filling it with local art would also be the perfect complement to the neighboring WAL complex.
The Bottom Line
Urban planners are forecasting the eventual demise of parking garages. Utilizing these existing assets to help spark the creative economy and provide compelling public spaces could pay extraordinary dividends if the right concepts emerge. It could very well become the talk of the town at the top of the town.