Park(ing) Day returns to midtown with eco-friendly parklets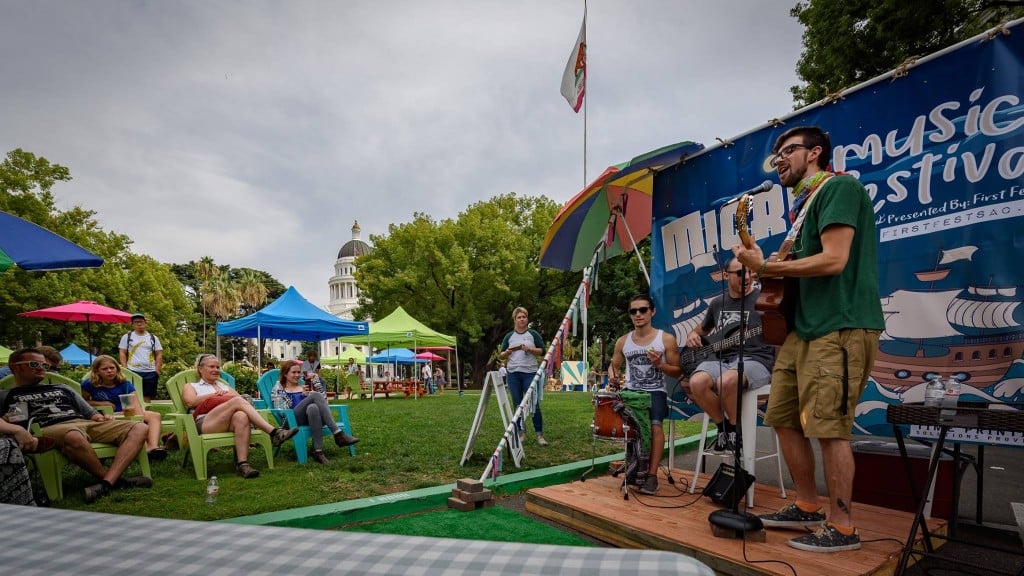 This Friday, Sept. 21, a handful of metered parking spaces in midtown be transformed into whimsical parklets as part of the fifth annual Sacramento United Park(ing) Day. This year's theme will be "Let's Get Sustainable!"
A total of eight local architecture and design firms are participating in this year's pop-up event, including LPAS, Lionakis, DLR Group and Callander Associates. Each group will stage its interactive installations on empty 8-by-20-foot parking stalls in front of the MARRS building on 20th Street between J and K.
Between 10 a.m. and 4 p.m., passersby can watch each parklet's construction, chat with its designers to learn more about their inspiration, and engage with the interactive displays like Callander Associate's pop-up vegetable and flower garden, dubbed the Harvesting Space, and a Game of Throws booth by engineering firm Mark Thomas, in which attendees can play a round of a trash tossing game, or just chill in the lounge area.
Other notable installations include LPAS's plastic water bottle-themed parklet, featuring a mini lawn bowling aisle, flower-lined walls, and a craft table for the little ones; and LPA's pedal-powered music box that showcases musical instruments made from recycled and recyclable materials.
During the event, participants will also get a chance to vote for their favorite display in the People's Choice contest.
"When compared to the first year, I think that the parking spots are definitely getting a little more elaborate, a little more intricate, a little more [interactive]," says Andrew Wickham, member of the California Sierra Chapter of the American Society of Landscape Architects, one of the event's main sponsors.
The first Park(ing) Day debuted in San Francisco in 2005 when art and design studio Rebar transformed a typical parking space into a temporary public park with wooden benches and trees. Since then, the event has taken off and become a global movement.
Sacramento United Park(ing) Day 2018 will take place on Sept. 21 from 10 a.m.-4 p.m. on 20th Street between J and K. For more information, visit asla-sierra.org
You Might Also Like
Two local pop-up shops to open at Downtown Commons
A sneak peek inside Camden Spit & Larder
A pup-focused pub to open in South Land Park