Picture This
Image is everything during the city's inaugural Photography Month. Sacramento, get ready for your close-up.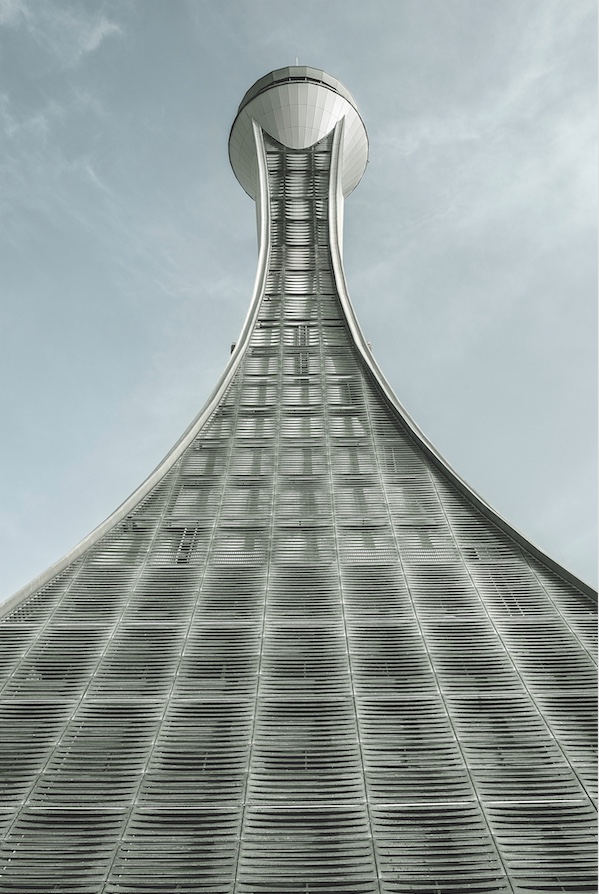 Roberta McClellan knew that the River City would provide the picture-perfect backdrop for a month-long visual feast. "Sacramento is incredibly photogenic, especially in the spring—think of our trees, landscapes and street scenes. We wanted to create this fully rounded experience that would appeal to both professionals and admirers of photography," says the executive director of midtown's Viewpoint Photographic Art Center, which is organizing the inaugural Photography Month Sacramento, inspired by similar celebrations in other cities like Denver, Portland and Belfast.
The camera-friendly fête will take place in April and feature over 45 events, including exhibitions, talks, art walks and field trips to galleries, museums and other spots throughout the region. McClellan says her team plans to make Photography Month a biennial festival, with the next one already planned for 2020. Here's a snapshot of this year's highlights.
Time Machine: Sacramento
The ghosts of Sacramento's past and present come alive at this exhibit inside the Robert T. Matsui Gallery at City Hall. Featuring the work of eight local photographers, including Gene Kennedy, whose landscapes are in the collections of SFMOMA and New York's Museum of Modern Art, Time Machine: Sacramento—Inspiration, Reinterpretation, Compilation juxtaposes 20-by-16-inch prints of vintage black-and-white photographs sourced from the Center for Sacramento History with those of modern-day Sacramento streets and landmarks taken from the same vantage point, as well as a digitally produced hybrid of each location that blends the then and now. On view is a 1941 image of downtown's Roxie Theatre at 9th and J streets, the current site of the Tsakopoulos Library Galleria, and a 1920 shot of the Western Pacific Railroad Depot, now the home of midtown's train-themed Old Spaghetti Factory. Free. Through May 7. Mon.-Fri. 8 a.m.-5 p.m. Robert T. Matsui Gallery at City Hall. 915 I St. sacmetroarts.org
Sacramento After Dark
The Sacramento region's beauty from dusk to dawn will be highlighted in this show at Viewpoint. Curated by the local photography center and drawn from images featured on Sac After Dark's popular Instagram page, which has amassed over 33,000 followers since it launched in 2015, the display will spotlight about 90 nighttime photos, such as those depicting the Tower Bridge with vehicular light trails by Daniel Sanculi (shown below) and California State Fair's midway against a cotton candy-esque sky by John Bevel, as well as a composite picture of Capitol Mall at sunset by Suha Musallam. The exhibit's run will include an artists' reception on April 13 from 6-8:30 p.m. ($15), and a free Second Saturday event the following evening from 5-9 p.m. Free. April 10-May 5. Tues.-Sat. Noon-5 p.m. Viewpoint Photographic Art Center. 2015 J St. 916-441-2341. viewpointgallery.org
Art of the Airport Tower
The Aerospace Museum of California at McClellan Park is hosting the only West Coast appearance of this traveling exhibit, which debuted in 2015 at the National Air and Space Museum in Washington, D.C. The show boasts 50 stunning images of airport towers around the globe captured by photographer and Smithsonian curator Carolyn Russo, including the Ford Island Field Control Tower in Oahu that withstood the attack on Pearl Harbor, the sweeping, crescent-shaped 358-foot-tall structure at Abu Dhabi International Airport and LaGuardia's tower designed by Wallace K. Harrison, the architect behind Rockefeller Center and the United Nations headquarters. Russo will be on hand at a reception held on April 27 ($25, 6:30-8:30 p.m.; $40 for the VIP portion, 5-6:30 p.m.) and host a signing for her companion book to the show. $15. Through July 6. Tues.-Sun. 10 a.m.-4 p.m. Aerospace Museum of California. 3200 Freedom Park Dr. McClellan. 916-643-3192. aerospaceca.org
The Newest Americans
This exhibit, which premieres at the California Museum before it continues on a national tour, will showcase 28 portraits by photojournalist Sam Comen, whose work has appeared in publications like The New York Times and Wall Street Journal, at two naturalization ceremonies in Los Angeles last year. Representing new U.S. citizens from over 20 countries, from Armenia to Nigeria, the photographs will be displayed alongside the subjects' thoughts on the American Dream and their messages for President Trump culled from interviews with writer Michael Estrin. $9. April 3-July 8. Tues.-Sat. 10 a.m.-5 p.m. Sun. Noon-5 p.m. California Museum. 1020 O St. 916-653-7524. californiamuseum.org
Photo Fête
The Crocker Art Museum will host a photography-themed party on April 26 with an evening gathering that will present an art fair featuring works by local shutterbugs, Instagram scavenger hunts throughout the museum, and workshops focused on lighting techniques, landscape portraits and iPhone photography. Attendees can also create a miniature diorama with colorful props and get a rare behind-the-scenes look at the collections hidden inside the museum's photography vault, while DJ Rock Bottom spins tunes and the Crocker Cafe serves up apps and drinks like white truffle Asiago fries and Ruhstaller's Capt. black ale. The Crocker's galleries will be open for spotlight talks on pieces like a silver gelatin print of the Harlem Renaissance by James Van Der Zee and the photorealistic Portrait of Simon George II by Kehinde Wiley, who painted former President Barack Obama's official portrait. $10. April 26. 6-9 p.m. Crocker Art Museum. 216 O St. 916-808-7000. crockerart.org
For more information on these and other Photography Month Sacramento events, visit photomonthsac.org.