Q&A with Gulshan Yusufzai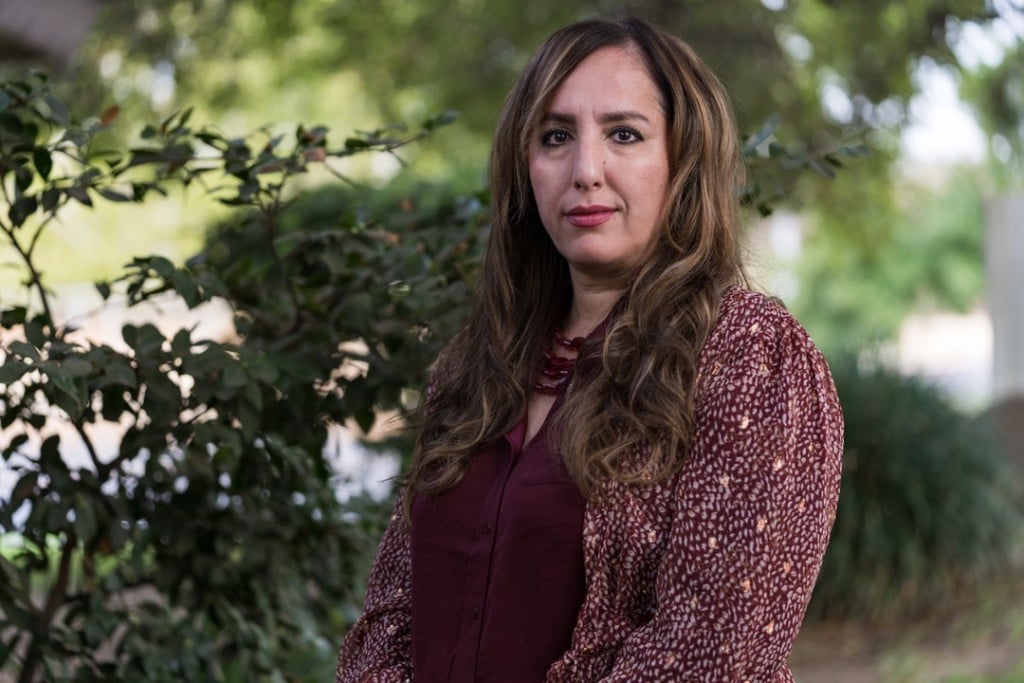 One in nine Afghan natives living in the United States reside in Sacramento, and Gulshan Yusufzai is among them. She fled Afghanistan with her family in the 1980s during the Soviet invasion of the country, landing here when she was 9 years old. Today, in the aftermath of the Taliban's takeover, the UC Davis alum and executive director of the locally based nonprofit Muslim American Society Social Services Foundation (MAS-SSF) is lighting a candle in the window for the over 1,700 Afghan refugees projected to resettle in our region by year's end. 
Can you tell us a little bit about your organization?
Should I start with my background first? I'm Afghan and I came here as a kid through the refugee process [after Afghanistan was invaded by the Soviet Union in 1979]. I was born in '80 and a few years later, my family managed to escape. From what I hear, it was quite dangerous. We went to the neighboring country of Pakistan because at that time, Pakistan had opened up [border camps] for millions of refugees.
When we were in Pakistan, my uncle committed suicide. I walked in and he was hanging. I think I was 5 years old. We also lived by a graveyard, and when I got enough money to go buy a Pepsi, I would walk by the graveyard. I would see a newborn baby or different body parts just thrown on the graveyard. That's just part of being in a country where a bomb blows up every five minutes. You don't [understand the ramifications] until later. Eventually I got into the field of mental health because of my own challenges—I had a breakdown in 2004.
From Pakistan, we came to the United States. We were placed in New York initially. Then, because I have one uncle here, that brought us to California. My immediate family is here, but the rest of my cousins, uncles—everybody is still back in Afghanistan. I've been here since I was 9. I am 41 now, so it's been a long, long time. It's my home; it's all I know. When this whole Afghanistan withdrawal happened, I never thought I'd be so affected in terms of being depressed and relating to what is going on.
When you've been born, raised and grown old in war, trauma is very common. My uncle and his family back home were eating and a bomb blew up, and they all ran into the basement. That is as common as, for us here, seeing some traffic accident that happens on the street. So you're coming into the U.S. with lots of trauma already, and then you're trying to integrate into a system that you have no clue about. On top of that, you can't speak the language. Then there's the issue where the husband is not finding employment. It kills your confidence and kills your wellness. And the way that men have been raised back home, the idea of hitting [other people] is not a big deal. But over here, it gets even worse with additional stresses. The problem is they don't recognize it as a mental health problem.
What is MAS-SSF's history and mission?
The agency has existed since 2007. It came about because there was simply no agency here where Muslim community members could go and talk to someone. The majority of refugees are coming with lots of trauma. Or when they get here, they face Islamophobia. And getting access to health and social services was very hard because there were no services that were culturally competent. Let's say someone was becoming clinically mentally ill—first they'd have to explain their religion, their culture, everything, before they could get help. And even then, the help wasn't effective because it was too late. People wait until divorce happens, or suicide, or the kid has left home, before they get help. So what we try to do with our programs is have two components in all of them: prevention and early intervention.
How did you get involved with MAS-SSF?
My background is in adult mental health administration policy and the peer support movement, so it was a natural fit when I found out about MAS-SSF in 2013. It was an all-volunteer organization when I started. Now we have nine permanent staff and three on staff temporarily [to help manage the new wave of Afghan refugees]. But for me it wasn't about finding "a job." It was that I could finally use what I knew, personally and professionally, with a community that I could relate to.
Peer support is one of the services that you provide. What does that look like for refugees?
Our peer support program is called Shifa, which means "healing" in Arabic. We recruit community members—from Middle Eastern, South Asian or North African groups who live here already—and train them to provide peer support. Basically, we take an individual who has lived through an experience that brought a lot of trauma, and we put them through 82 hours of peer specialist training and 32 hours of cultural competence training so they will be able to more effectively help someone who has gone through something similar. And we provide this in five languages—English, Arabic, Urdu, which is a Pakistani and Indian language, and then the two Afghan languages, Dari and Pashto. If refugees see peer specialists, chances are they will be prevented from becoming seriously mentally ill. It's a practice that is evidence-based. It's effective, and it works. We now have 68 trained community members—17 of them were hired through a temporary FEMA contract.
What are your other programs?
The second program we have is community education. We create workshops in five languages, and staff delivers them on topics like "Why is it important that you should learn about bullying?" Because your kid is probably getting bullied for wearing a scarf. We'll have a Zoom health fair with doctors from the community. There'll be a presentation on Covid and vaccination benefits. We also offer mental health first aid training.
The third program we have is Amala, which means "hope" in Arabic. It's a phone support line for youth, by youth, that's open five nights a week.
And then our last program is Al-Afia—which means "wellness"—for seniors. The goal is to prevent isolation and depression. Normally, in our cultures, we take care of our elders. However, when you become part of the American system, you become individualized. The population of seniors in our community is only going to get higher with more people arriving. The new senior refugees, specifically, don't believe in vaccinating and don't believe Covid exists. There's a lot of mistrust of government.
With the Afghan crisis, we have been pulled into many different conversations because we have well-developed programs. This is not to brag, it's the reality of it. And anything we cannot do, we can figure it out because we're so connected in the community. For example, we get a lot of domestic abuse cases, especially when you add new refugees. In October, MAS-SSF and four other agencies— My Sister's House and three Muslim organizations—launched the first domestic abuse shelter in Sacramento designed for Muslim women. It's called Amanah, which means "trust" in Arabic.
How do clients find you?
We get referrals from community nonprofits, schools, churches, mosques. Most of the time, word of mouth works. Our intake coordinator does an assessment and asks, "Who do you want to talk to?" If someone is going to open up, they need comfort and confidence and trust, so the client chooses who they want to talk to. Sometimes, for example, you'll have an Afghan who will not choose an Afghan peer specialist because they might know their family.
We've also had situations where someone came to us when they were homeless, and they couldn't go back to their family because they were just too embarrassed. So we were not only able to provide them with peer support counseling, but we also helped them get a home by reaching out to the mosques to get the money together. One client is an Afghan girl who had this issue. Now she's a college student and she's been quite successful after seeking services with us for many years.
I was hired at [MAS-SSF] to work 10 hours a week at first, but of course I was doing much more. That's what happens if you have passion for something. I hate to sound cliché, but I look forward to every single day of work, even when I'm exhausted, like today. I love what I do.
For more information about MAS-SSF, including how to donate, visit mas-ssf.org.