Q&A with Rita Moreno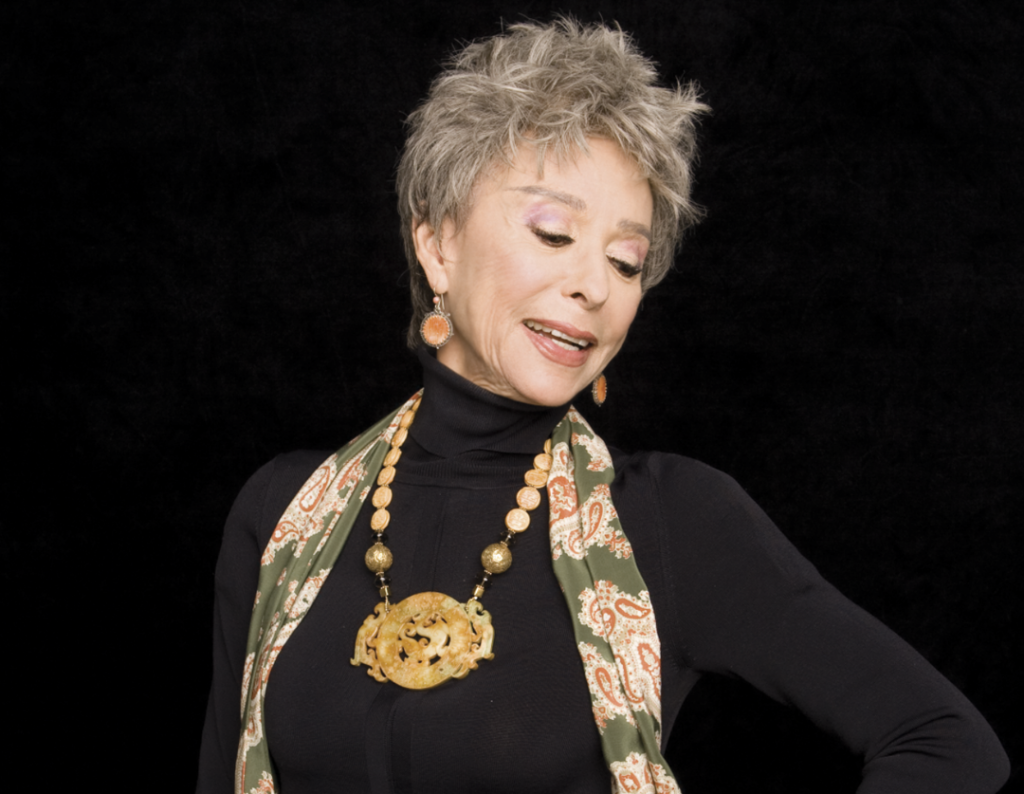 The remarkable life of Rita Moreno is the ultimate West side story. Having arrived in California from her native Puerto Rico by way of New York as a teenager, she became, along with the likes of Audrey Hepburn and Mel Brooks, one of only a handful of artists—and the
only Hispanic—to win all four major entertainment awards: the Oscar, the Tony, the Grammy and the Emmy (two, as a matter of fact). And the 76-year-old actress isn't done yet. Not only is she starring in the CBS freshman drama Cane, the Berkeley resident becomes a member of the sophomore class inducted into the California Hall of Fame at the California Museum this December. "This is an exhibit of individuals who march to their own drummer and inspire us," says Hall of Fame creator Maria Shriver. "And Rita is a pioneer and a true inspiration."
So tell me how you found out you were inducted into the California Hall of Fame.
Maria called! She left me a voicemail about eight months ago. She left her home number and her office number, which was really charming. I was out somewhere doing work on a film or something, so my husband got the message first, and he called her back immediately. He had about a 20-minute talk with her and he thought she was just the bee's knees. He told her that of course I would love to be honored in that way, to be included in that amazing group of people.
I just felt so honored and very proud to have been asked. It's just amazing.
And did you know Maria before all this?
Nope! I still don't really know her, but I think she's absolutely remarkable in many, many ways. She's so smart. And gorgeous—she's got that famous Shriver hair. She cares about people. And my guess is that she has steered her husband in some really good ways. I think she possibly woke him up to some things that perhaps he wasn't aware of, and that's all for the good—he's become one hell of a governor.
Is there anybody in particular you're looking forward to meeting or catching up with at the ceremony?
Oh gee, I want to meet all of them. Well, I've met Robert Mondavi because he's come to see my shows a couple of times. He's an interesting and dynamic man. I know that my husband will be mainly excited about Tiger Woods—not that I won't. But Willie Mays—so amazing. Steve Jobs. And Elizabeth Taylor, I met her 100 years ago when I was a starlet under contract at MGM and she was a big star there. I think at the time, we were both around 19. That was the last time I saw her. I'm going to say, "Hi! Remember me?"
Since then, obviously, you've gone on to become a big star yourself. Have you decided which of your awards you'll be displaying in the exhibit?
I'm giving the museum all of them. The Oscar, the Tony, the Grammy, the two Emmys, the four ALMA awards, the Presidential Medal of Freedom—even my CableACE Award.
Wow. They're going to take up the whole floor! Practically the only award you haven't won is the Nobel.
And I'm working on that! The reason I'm more than happy to share these awards is that I would love young people, especially the Hispanic and Black kids, to come see them and say, "Look what happened to her, it can happen to me." A number of people have said that I did that for them: Jennifer Lopez, Edward James Olmos, Jimmy Smits, Andy Garcia. It's just because I was the first [Hispanic] to have success here and get these kinds of awards.
So when you hear people say you were an inspiration and you yourself look back, you don't see yourself as a pioneer?
The truth is, no, I've never seen myself that way. When I think of myself and my past, I think of the struggles. Really. I think of how very difficult it was and how wonderful it is now and how fortunate I've been. I was so embarrassed to show my awards for a long time. I used to keep them in a carton—I just felt it was the worst kind of showing off. Now I keep them on a very long mantel in my living room. The Oscar is next to my grandson's soccer trophy—I asked him where I should put his trophy, and he said, "Next to the little gold man."
And I think for me, what makes this Hall of Fame award very special is that there were enormous struggles, enormous indignities and humiliations with being "the first." There's no question—every single person being honored this year has a story to tell. And what's wonderful about it is that it's such an American story. The final analysis is that you could come from Puerto Rico or the Deep South and succeed. It's America at its best. To me, that's moving.
Also, this is the state where movies got their start, but it's not just about Hollywood and movies. Everything that comes from here is so special, in fields like science, computers and medicine. We really, really stand out. This state is comprised of so many amazing people.