Q&A with star chef Cat Cora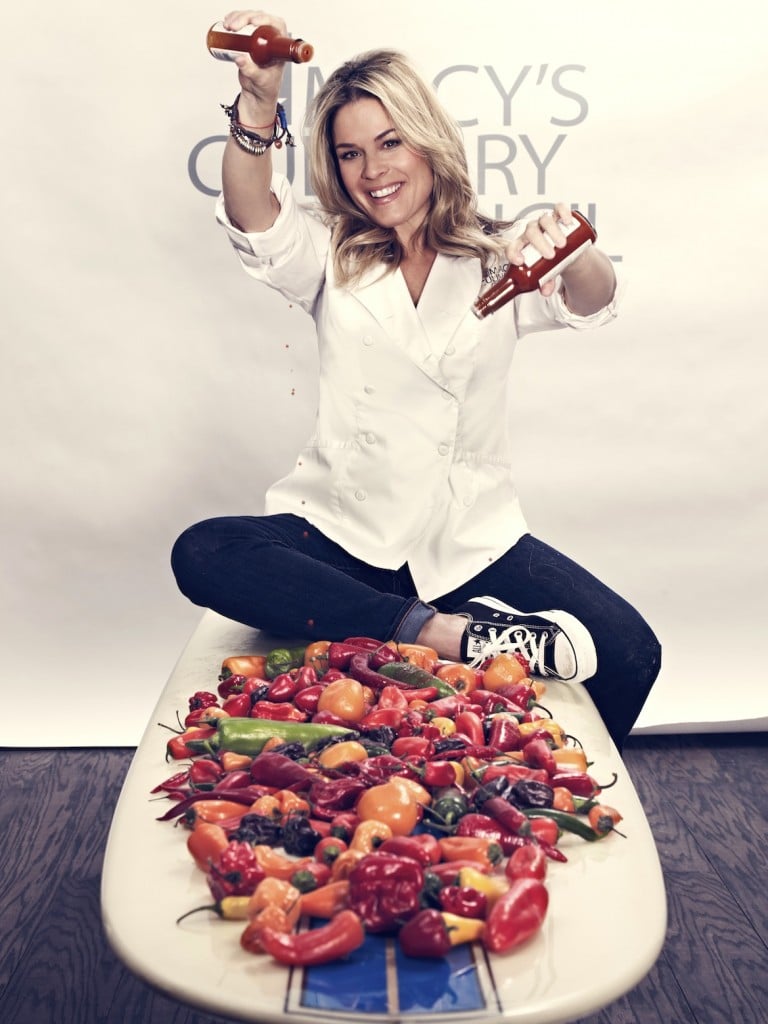 Cat Cora, who earned major cooking cred as the first female chef to take the top spot on Food Network's Iron Chef, will stop by Sacramento on Sept. 24 to celebrate the opening of Macy's home department at its Arden Fair location. She took a moment to chat with Sactown about what she's going to do during her visit, our region's bounty, and how she's about to star in the "biggest show" of her career.
You're coming to Sacramento for the opening of the home store at the Macy's at Arden Fair. What you will be doing there?
I've been with Macy's Culinary Council for 10 years. I'll come in and create a menu, usually a three-course menu, do a demonstration, sample tastings, and just have fun.
Sacramento is known as America's Farm-to-Fork Capital. Are you looking forward to seeing what the region has to offer?
I lived in the Bay Area for about 10 years—Napa, Oakland, Lafayette, Fairfield—so I know Sacramento pretty well. I'm in Santa Barbara now, but I still have a lot of good friends there. It's fun to come back and visit. I mean, in California, [especially] Northern California, you can't really go wrong. I love when we get the great Meyer lemons in and beautiful artichokes, great lamb and meats and produce like fava beans and baby beets. You just get an incredible amount of produce you just don't find anywhere else in the country.
Will you get to visit any farmers' markets while you are here?
I would love to. If I get enough time to have fun and go play, I definitely will. I've visited a lot of markets there. Living in Fairfield, we were so close, so I've been in and around Sacramento a good bit. It's a great city—lots of great farmers' markets.
What can we look forward to from you next?
I have a show launching in January. It's a Fox prime-time show called My Kitchen Rules, and I'm hosting that. [Cora, along with restaurateur Curtis Stone, will judge the competitive cooking show, which will feature celebrity contestants like country star Naomi Judd, pop singer Lance Bass and Real Housewives of Beverly Hills alum Brandi Glanville, who grew up in South Sacramento.] It's the same people who produced Master Chef. It's the biggest show of my career. It's going to be huge. It's the top show in Australia right now, like Master Chef was. Fox bought the rights to it and they're bringing it over here. It's celebrity based and exciting to watch.
Cat Cora will be at Macy's Arden Fair (1701 Arden Way), on Sept. 24 from 1-3 p.m. Admission is free. To register, visit eventbrite.com
You Might Also Like
10 bountiful farmers' markets to visit throughout the region
Yan Can Teach: celebrity chef Martin Yan returns to his UC Davis roots
The Tastemaker: how a local grocer became the Indiana Jones of the culinary world