Ring in the New Year with Good Food & Great Fireworks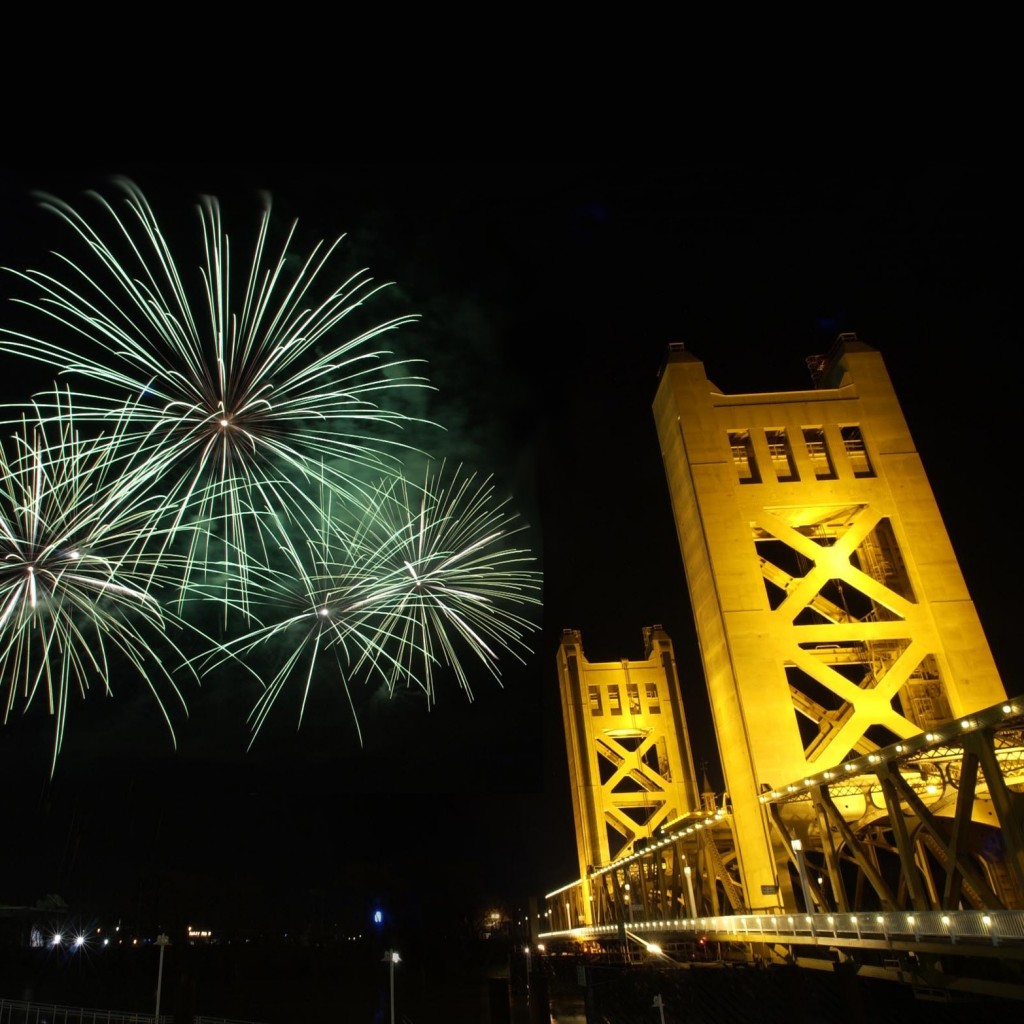 If, like us, you've been consumed in recent weeks by a whirlwind of Yuletide festivities, breakneck shopping excursions and copious consumption of caloric treats, then you've likely also neglected to make your New Year's Eve plans. Fear not. Help is here. Behold—eight worthy options for ringing in 2013, most of which will let you bask in the glow of midnight's great glare—the New Year's Eve Spectacular in Old Sacramento. The countdown please….
8. Get a jump on the evening's celebrations at the Crocker Art Museum's free Noon Year's Eve Festival, which will run from 10 a.m. to 2 p.m. and feature an array of cultural performances from the likes of the traditional Punjabi dance group Non Stop Bhangra, the Brazilian Água de Beber Capoeira troupe, and UC Davis' Golden Turtle Lion Dance Association; also ringing in the new year will be the Bel Tempo Ringers handbell choir with a performance of "Auld Lang Syne." Attendees are also welcome to visit the Crocker, which will be offering free admission throughout the day until 5 p.m. crockerartmuseum.org; 808-7000
7. Take in the fireworks from the deck of the historic Delta King. For $115, revelers can enjoy a four-course dinner of dishes like pomegranate-glazed duck or filet mignon in the boat's Pilothouse Restaurant, followed at 9 p.m. with a glamorous night of dancing, live music and an array of casino-style games like blackjack, roulette and craps. deltaking.com; 379-5005
6. Go rolling on the Sacramento River aboard one of Hornblower's two luxurious New Year's Eve outings. The first, a three-hour dinner cruise, departs at 6:30 p.m. and features an elegant, four-course meal, with prime viewing for the 9 p.m. fireworks spectacle ($133 per person). The second cruise, a two-hour excursion with hors d'oeuvres, departs at 11 p.m. for front-row viewing of the finale midnight fireworks show ($95 per person). Both outings offer complimentary champagne, a cash bar for additional beverages, a pre-boarding photo, and DJ music with dancing. hornblower.com; 855-597-4398
5. For those who prefer celebrating on land, make reservations at one of several nearby restaurants with clear views of the waterfront. Located just a stone's throw from the fireworks' launching point, Tower Bridge Bistro at the Embassy Suites Hotel is offering a special four-course New Year's Eve champagne dinner ($99 per couple) with dishes like lobster ravioli with cognac-tarragon cream or beef tenderloin with fingerling potatoes; ask for a seat near the riverfront restaurant's floor-to-ceiling windows for prime viewing of the fireworks, or step outside onto the riverfront patio as the aerial theatrics commence. towerbridgebistro.com; 326-5050
4. A few yards away in Old Sacramento, Rio City Café will ring in the new year with extended hours, special menu items like a pan-seared halibut, lobster bisque and prime rib and, just in time for the stroke of midnight, party favors like hats and horn-blowers. The riverfront eatery will also leave its outdoor cocktail area open for diners to view the fireworks. riocitycafe.com; 442-8226
3. Although reservations won't be available at Joe's Crab Shack, restaurant general manager Guy Carney says diners have a good shot at seeing sparks fly during dinner if they plan for a minimum two-hour wait in advance of the firework show's scheduled start times. Plus, the restaurant offers a simple paging system that texts diners when their tables are ready, so they're able to enjoy the New Year's Eve festivities in Old Sacramento as they wait. joescrabshack.com; 553-4249
2. For a view of the spectacle from the downtown grid, head over to 4th Street Grille—open until 2 a.m. this night—which will offer a special New Year's Eve menu featuring items like polenta lasagna and rack of lamb, as well as a lavish four-course champagne dinner for two for $150. With a prime location facing west towards the Tower Bridge launch point, most of the tables boast a direct view of the fireworks; diners are also welcome to head out onto the street or climb to the rooftop parking garage above the restaurant to take in the fireworks. 4thstreetgrille.com; 448-2847
1. And of course, the main attraction—the annual New Year's Eve Sky Spectacular in Old Sacramento—will feature two magnificent, 15-minute firework shows sending sparks flying high above the waterfront and Tower Bridge at 9 p.m. and midnight. The festivities will also include live performances from the Taylor Swift tribute band Swift Country and Radio Disney's Rockin' Road Crew starting at 6 p.m, as well as tunes from '70s and '80s from cover band Big Bad Boogie Rock at 9 p.m. Visit nyesacramento.com for more information. Attendees can also get the season's last dose of Christmas spirit at two final presentations of Raley's Theatre of Lights in Old Sacramento at 7 and 8:30 p.m.
Happy New Year!