Ruhstaller opens its hop farm for classes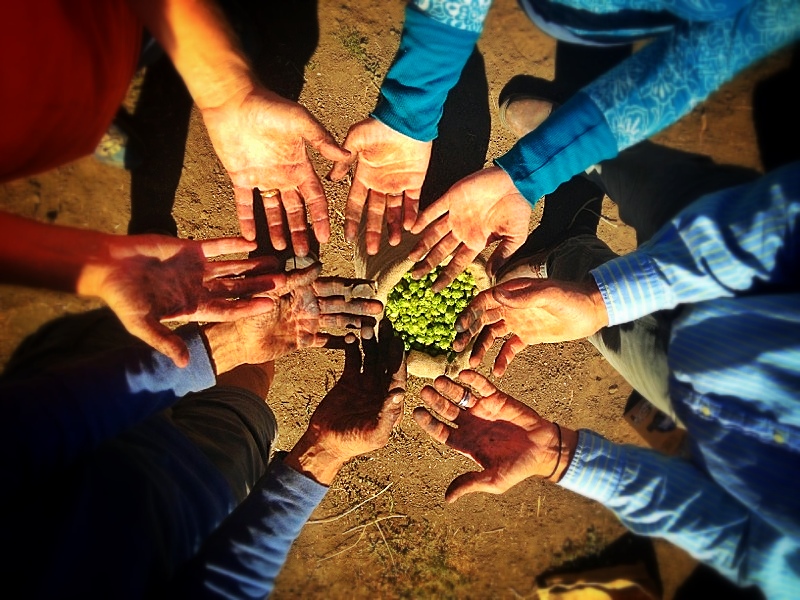 Craft beer aficionados will have the opportunity to get their hands on some hops beginning May 2, when the Sacramento brewery Ruhstaller begins offering classes at the Farm & Yard in Dixon, where the company has been growing hops since 2013.
Ruhstaller owner J.E. Paino has partnered with the Center for Land-Based Learning, the Winters-based non-profit dedicated to promoting youth farming education programs, to create the classes, which will focus solely on hop production—from planting and farming to harvesting and processing.
Interested parties can show up to Ruhstaller's 7.5-acre hop farm on Saturday mornings between 6:30 and 7 a.m. (the classes will be drop-in at first, but there may be a way to sign up on Ruhstaller's website in the near future) and partake in coffee and breakfast before class begins. Then, after some schooling, participants will go out into the fields to do some hands-on learning. Kids are welcome to tag along, and beer tasting and lunch will be provided when class is dismissed.
"This will be an opportunity for people to learn about the hops, but instead of sitting in a school, this will actually be touching it, feeling it," Paino says.
The classes will continue throughout the summer and potentially through harvest, which will occur sometime between late August and early September, according to Paino. After the hops are picked, they will to be dried and baled before they're are ready to use in upcoming Ruhstaller brews.
$30. Saturdays beginning May 2. Classes start at 7 a.m. 447-1881. 8949 Olmo Ln. Dixon. ruhstallerbeer.com
Related Links
Our 2012 profile of Ruhstaller and the story behind its decision to grow its own hops
Longtime farmer Craig McNamara has grown the Center for Land-Based Learning into a leading resource for future farmers