Ruhstaller signs lease on new downtown taproom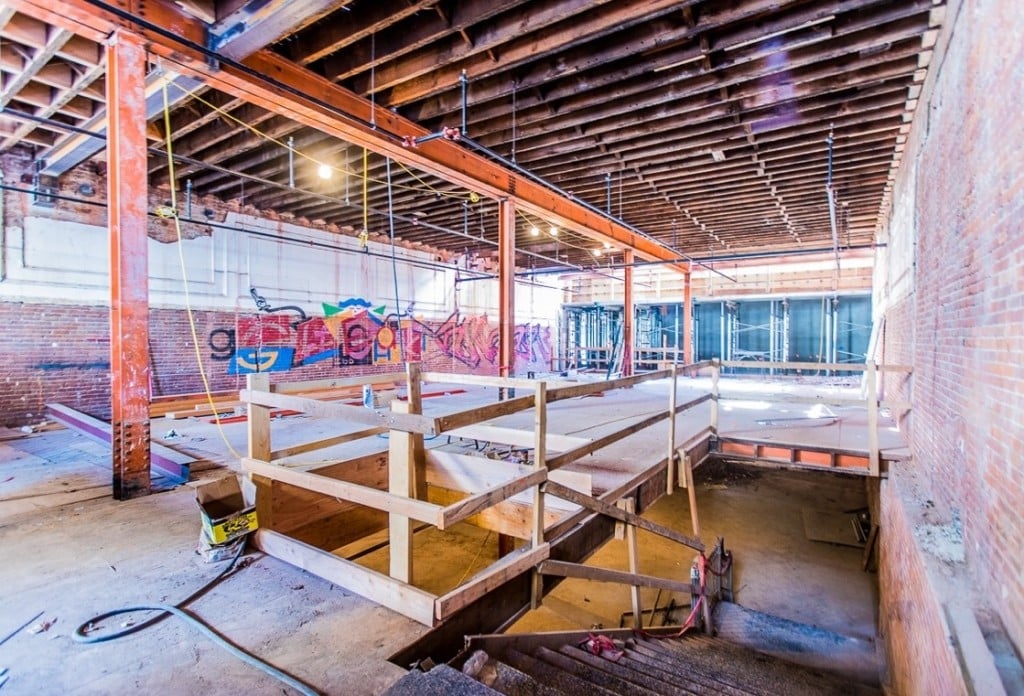 When JE Paino, owner of the brewing company Ruhstaller, opened a rustic taproom in a basement on 7th and K streets six years ago, the future of the neighborhood was uncertain.
"We moved downtown when it was perceived as dangerous and not very cool and everyone was leaving," Paino says. After waiting patiently for the neighborhood to rise, and surviving the construction of the Golden 1 Center, that project's ripple effect on real estate left the taproom's fate in limbo even as the neighborhood began to pick itself up and dust itself off.
Today Paino announces that Ruhstaller has signed a long-term lease on another basement space at 726 K Street—part of the rising residential and retail project led by D&S and CFY development companies—where the taproom will start pouring sometime this coming fall or winter. "It's in a historic building built in the early 1900s," Paino says. "We're in a basement now so it not only continues that feeling, but it's in a building that has a lot more character, with a grand staircase, brick and exposed steel." The new space will be located below the recently announced Neapolitan-style pizza place, MidiCi. Meanwhile, his current spot at 630 K Street will close Feb. 26.
Although the new location is only a block away from the current one, the 700 block taproom is a big step up. "It's exciting because that whole block's going to open up, and we'll be part of it, with a great lineup of other spots," Paino says, referring to incoming tenants like Chef Billy Ngo's new dumpling house, Buudai, and the much-anticipated new Jewish deli, Solomon's. "That general area is going to be a cool neighborhood. We're honored and humbled that we can be a part of it."
Paino is particularly glad to be joining a cadre of local establishments amid concern that rising rents will trigger the encroachment of chain restaurants. "We can tell people the story of Sacramento," he says. "And I think one of the reasons we've dug our heels in and said, 'We're not leaving!' is that there's a side of Sacramento that can't be told by folks from Las Vegas or L.A."
Few are in a better position to give Sacramento a history lesson than Paino. His inspiration for the name of his business came from researching the Ruhstaller Building at 9th and J streets, where he uncovered the story of local beer baron Captain Frank Ruhstaller, one of 16 brewers operating in downtown Sacramento in the 1880s. When Paino proudly introduced his reinvented Ruhstaller Sacramento brew to food-and-beverage guru Darrell Corti, the renowned grocer scolded him for using the town's name on the label without growing his hops locally—so Paino planted hops, reintroducing the crop to the region and sparking a local beer revolution.
The new taproom will be open seven days a week, and like the current one, will serve Ruhstaller's experimental small batches alongside the brewery's greatest hits. "We will have a modest food program," Paino says, adding that he doesn't want to compete with local restaurants, many of which serve Ruhstaller beers. So the menu will be limited to what he calls "munchies."
"Even though downtown's changing, it's not finished yet," says Paino. "and we want to be part of the conversation for a long time."
Stay tuned to Sactownmag.com for future news on this and other downtown developments.
You Might Also Like
Four new breweries bursting onto Sacramento's craft beer scene
Déjà Brew: how Sacramento became the beer-making capital of the West
Welcome to the jungle: Say aloha to midtown's new tiki bar