Sacramento Beer Week to return with larger, sudsier festival in February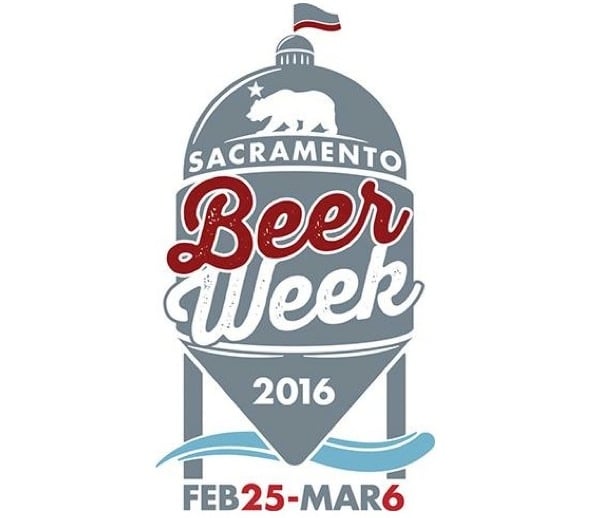 Sacramento Beer Week will find a new home at Cal Expo for its opening Sacramento Brewers Showcase set to kick-off the 11-day celebration on Feb. 25.
Helmed by the Sacramento Area Brewers Guild, a new division of former host Northern California Brewers Guild, the upcoming seventh annual regional celebration is slated to run from Feb. 25 to March 6. Though festival details are still being ironed out, guild president and Rubicon Brewing Company owner Glynn Phillips predicts the move is promising of a bigger, better and bubblier week.
"We're really looking forward to a bigger festival that's easier to get to and has a little more space," Phillips says. "We really had a great time partnering with the California Auto Museum, but we outgrew the space. Moving forward, we'll work on really continuing to upgrade not only that festival, but also the way the whole week works."
While the opening gala will see a big change, local imbibers can spend the week enjoying traditional Sacramento Beer Week activities, like brewery tours, beer-pairing dinners with local restaurants and chances to sip brand new beers, IPAs and ales prior to their retail releases.
Festivities will pop-up around town as breweries host their own events and special releases. Rubicon, for instance, will offer a selection of debut brews including an extra pale ale made with galaxy hops (appropriately titled Extraterrestrial Pale Ale) complete with 1950s sci-fi themed label with an astronaut shooting a hop monster. Plus, festival goers can try the pub's premiere Green Fruit Hop Sauce or take part in the brewery's annual Firkinfest showcasing a variety of firkin ales and cask beers from breweries across California.
Closing the week-long celebration, the Capitol Beer Fest will take place on March 6 along the Capitol Mall lawn and will showcase more than 125 breweries pouring over 300 varieties of craft beer, with live performances by San Francisco-based rock band Daze on the Green. Phillips says this year's Sacramento Beer Week celebration will also offer special deals with Uber and local hotels to promote responsible drinking.
"I'm really excited by the advent of the beer scene in Sacramento," Phillips says. "There [are] something like 60 or 70 breweries in Sacramento County and all the counties that touch Sacramento County. In the last three years, we've just seen this renaissance of great beer and independent operators making an [impact] on the beer scene in Sacramento."
Cheers to that!
For more information and a calendar of events as Sacramento Beer Week draws closer, visit sacbeerweek.com.
You Might Also Like
Local company bringing eco-friendly beer growlers to craft-crazed Sacramento
A new Mexican restaurant set to open in Cesar Chavez Plaza
Ruhstaller opens its hop farm for classes