Sacramento Donut Festival to sweeten the capital city for a second year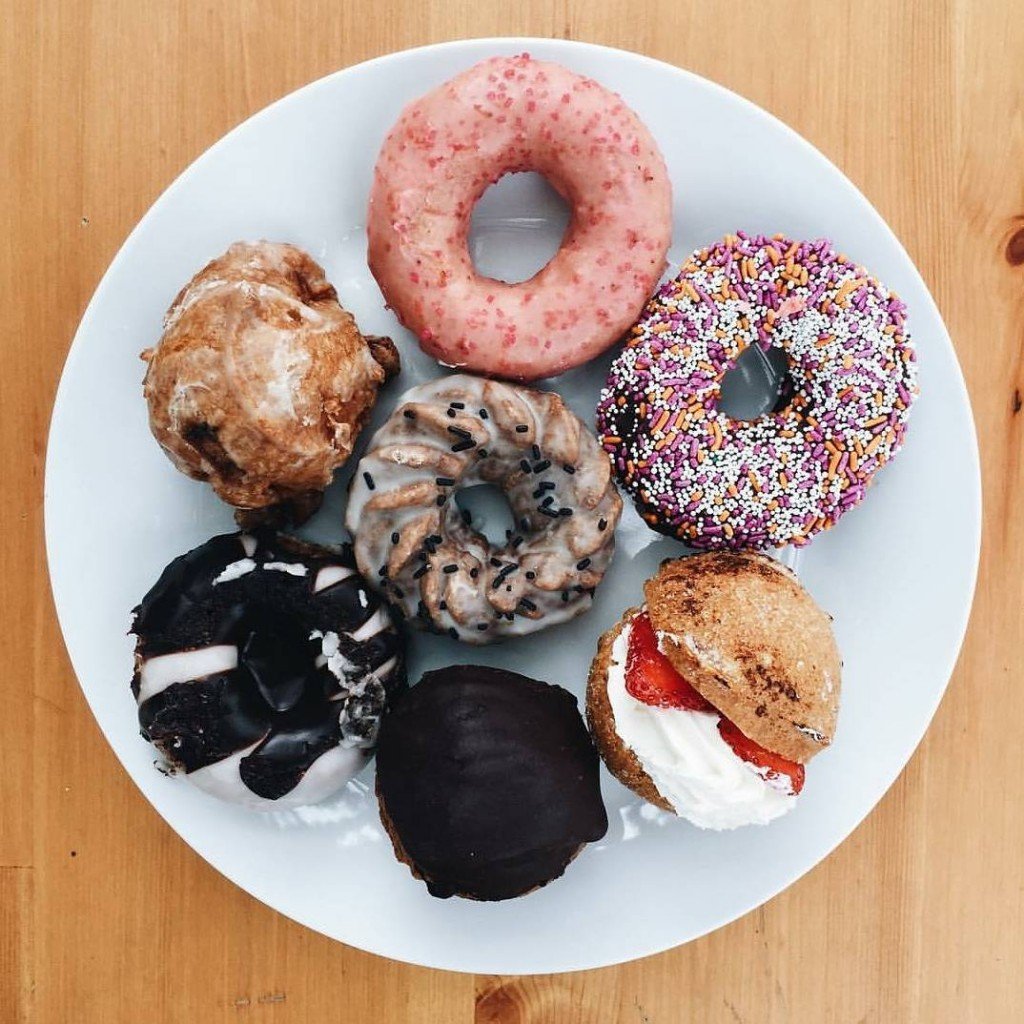 Get ready for a big sugar rush as the second annual Sacramento Donut Festival hits the sweet spot at the California Automobile Museum on Sept. 9, with over a dozen local doughnut shops and bakeries showcasing their creative takes on the fried dessert.
For its inaugural outing in 2017—which sold out months in advance—the festival welcomed over 700 doughnut nuts and served up almost 14,000 fried orbs from places like Sacramento's Milk Money and Sweet Dozen, and Placerville's Totem Coffee Co. "The doughnut community here is really big, and I just wanted to do something positive for it," says event founder Dave Shults
During the festival, attendees will get to sample a variety of the titular treats like the Cap'n Crunch cereal-topped doughnuts from Baker's Donuts and vegan apple fritters from Pushkin's Bakery, as well as vote for their favorites in the People's Choice contest.
A panel of experts—including Lincoln-based baker Chris Luna, who appeared on season three of TLC's Next Great Baker—will choose the best designer doughnut for the Judges' Choice award. Bad Bakers, whose savory-and-sweet Couch Potato croissant doughnuts—which are dipped in chocolate ganache and sprinkled with white chocolate chips and crumbled potato chips—won over the judges last year, will return to defend its title.
Shults says festivalgoers can also expect to sample from new doughnut makers like Shift Coffee House and Boy's Bakery—a Sacramento-based online shop that bakes traditional Swedish pastries.
"It's very important to us that all of our doughnut and coffee vendors are local," says Shults. "These vendors are all friends of ours who are trying to give back to their business community. That's the reason why we do the festival. Well, that and doughnuts, because who doesn't love doughnuts?"
All proceeds from the event will go toward the Sacramento Food Bank & Family Services and the California Automobile Museum.
$26 ($40 for VIP; Free for children 5 and under). Noon-3 p.m. (11 a.m. entry for VIP). California Automobile Museum. 2200 Front St. 916-740-0047. sacdonutfest.com
You Might Also Like
Summer 2018's Guide to Outdoor Movies Around Sacramento
Third annual Le Dîner en Blanc to paint Sacramento white this October
Eat and shop your way through these 10 great farmers' markets around the region