Sacramento inspires new Mickey Mouse painting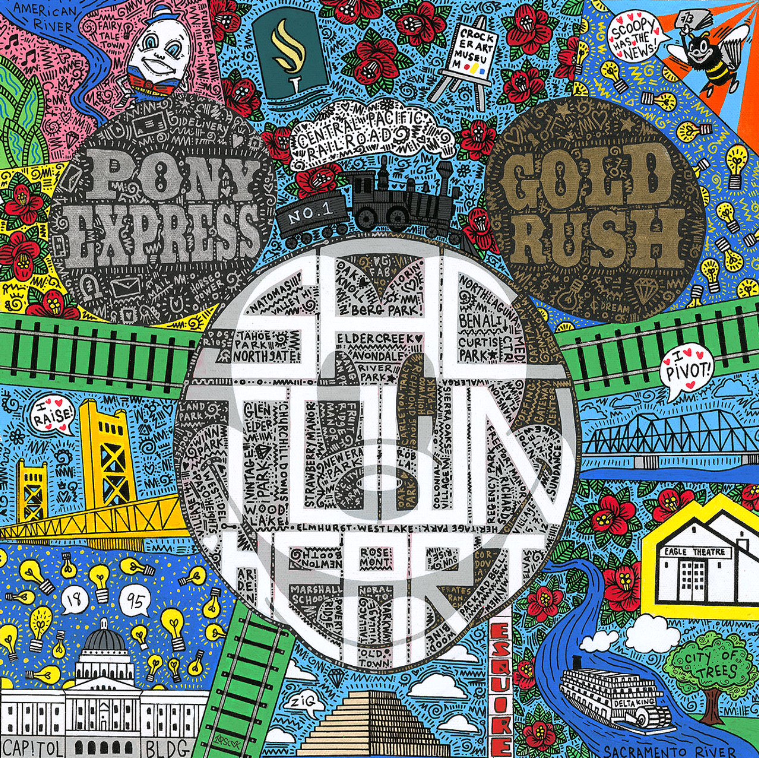 Want to meet Mickey Mouse?
You can this weekend in Old Sacramento as the official voice of Walt Disney's iconic character, Bret Iwan, comes to town this Saturday to celebrate a brand new painting from Disney Fine Art that blends the mouse's famous face with icons of Sacramento.
Los Angeles-based artist Tennessee Loveless will be signing copies of his new work—Sactown Heart—this Saturday and Sunday at Stage Nine's art gallery The Vault at 102 K Street. Loveless created the piece as part of his "Ten x Ten x Ten" series (published by Collectors Editions), for which he is painting 100 interpretations of Mickey Mouse. The two-day event will be the world premiere for both Sactown Heart and the series.
The Sacramento version features local landmarks like the Capitol, Tower Bridge, the Delta King and many of the city's neighborhoods (Mickey's face alone spotlights 70 of them, from Sierra Oaks to the Fab 40s).
The artist, who is color-blind, selects each tint with the help of friends and an app called Color ID. To read an interview with the artist about his new Sacramento piece, which he calls "the hardest and most complex piece I've ever done," pick up the June/July "Best of the City" issue of Sactown magazine on newsstands now.
Stage Nine's The Vault. Saturday and Sunday from noon to 5 p.m. 102 K Street. 538-7754. stagenine.com