Sacramento set to geek out at biggest Sac-Con event to date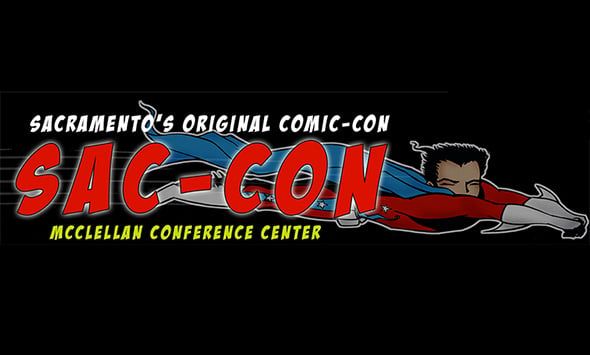 Take the weekend off fighting crime and join fellow comic book fanatics at McClellan Conference Center on March 1 for Sac-Con, the city's oldest comic convention.
Sac-Con expects more than 3,000 fans at this year's event, with 40 special guests on hand signing autographs and speaking as part of panel discussions. Among the guests are Fullmetal Alchemist voice actor Vic Mignogna, RunDMC co-founder Darryl McDaniels, and C.J. Graham, the face behind Friday the 13th's unkillable villain Jason Voorhees. Sac-Con also highlights reunions for principals behind Teenage Mutant Ninja Turtles (including creator Kevin Eastman and actors from the TMNT films released in 1990, 1991 and 2014), as well as David Barclay—one of the puppeteers behind Jabba the Hutt and Yoda in the Star Wars film Return of the Jedi.
In addition to browsing the exhibitor room featuring over 200 vendors and artists, guests can win prizes by dressing up as their favorite characters in the cosplay costume contest.
"Every year we have really good costumes, but what's always fun is when families do it and they dress up their kids or they do a family type of thing," says Dan Houck, Sac-Con director. "I know we've had a couple of those in the past and those are always cool. We just had one recently. It was like the bat family and they were all dressed in similar Batman type costumes"
Illustrators can also show off their best creative work as part of the amateur art contest judged by Sac-Con artists, including Jason Dube, CEO of Sacramento-based comic book company Scattered Comics.
Attendees can get down to live music from the garage-rock band The Phantom Jets and video game metal group The Brotherhood of Ellipsis, as well as enter a charity raffle vendor-donated merchandise. (Tickets, available for $1 apiece, benefit the Mustard Seed School.)
With the popularity of comic book-based movies and television, Houck says he sees a shift in comic book conventions to being entertainment inclusive of a wider audience.
"Within the last few years, pop culture events have become very popular," Houck says. "I think just with movies and Captain America and Spider-Man, more non-comic book readers are coming. Comic book conventions aren't really comic book conventions anymore—they're more pop culture events."
$10. 10 a.m.-6 p.m. McClellan Conference Center. 5411 Luce Ave. McClellan Park. 643-6222. sac-con.com
Related Links
–New time-lapse video shows Sacramento on the rise
–Tower Records documentary set for premiere at SXSW Film Festival
–Love is in the air at pop-up store and wedding chapel in Sacramento