Sacramento will host the finish of the Amgen Tour of California for the first time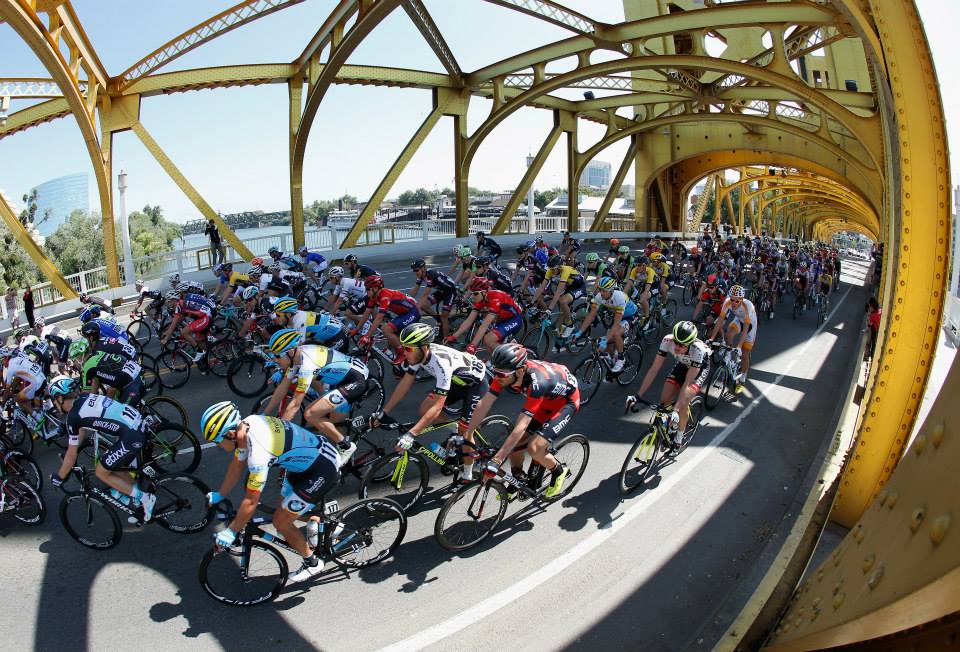 On May 22, after kicking off Sacramento the past two years, the Amgen Tour of California will culminate in Sacramento for the first time.
"Last year's tour was decided by a photo finish," says Mike Sophia, director of the Sacramento Sports Commission. "We look forward to having that added excitement on Sunday afternoon in Sacramento."
The 11th annual edition of America's premier cycling race will start in San Diego on May 15, covering nearly 800 miles around the state over eight days. Six countries will be represented across 18 men's teams.
At the finish line, keep an eye out for riders like British cyclists Mark Cavendish (a 26-time Tour de France stage winner) and Bradley Wiggins, who won first place in the 2014 Tour of California and will be competing at this summer's Olympic games. Also participating will be American cyclist Peter Stetina, who is returning to racing after a broken kneecap and ribs injury sustained in the 2015 Tour of the Basque Country race, and German rider John Degenkolb, who won the 2015 Paris-Roubaix and Milan-San Remo races.
Competitors will race through scenic routes in locations like Morro Bay, Monterey County and South Lake Tahoe en route to the final stage in Sacramento. The local leg will begin near the State Capitol at L Street between 10th and 11th, then cross the Tower Bridge and travel south along the Sacramento River to Walker Landing near the Delta and back up north past Courtland and Clarksburg before returning downtown, where riders will vie for the finish line in front of the Capitol.
Eighteen women's teams from all over the world will also ride in their own tour, a four-stage race that starts in South Lake Tahoe and goes through Folsom and Santa Rosa, and also ends in Sacramento on May 22.
To celebrate the end of the tour, event-goers can check out the Lifestyle Festival from 10 a.m. to 4 p.m. on the west steps of the Capitol, where they can nosh on food truck fare, browse giveaways from companies like Jelly Belly, listen to live music by local country band Way Out West, and knock back a cold one at the Michelob Ultra beer garden.
During the week leading up to the race finish, restaurants like Federalist Public House, Iron Horse Tavern, Hot Italian and Cafeteria 15L will host viewing parties with food and drink specials for attendees to gather and watch the race live. It will air on NBCSN daily from 2 to 4 p.m. for each stage and on NBC (KCRA 3) from 1 to 3 p.m. during the final stage.
For more information on the Amgen Tour of California, visit amgentourofcalifornia.com.
You Might Also Like
Spin City: 10 great Sacramento area bike rides
10 bountiful farmers' markets to visit throughout the region
Flower shop with bike delivery opens at Warehouse Artist Lofts