Sacramento's hottest talent to battle it out at annual televised showdown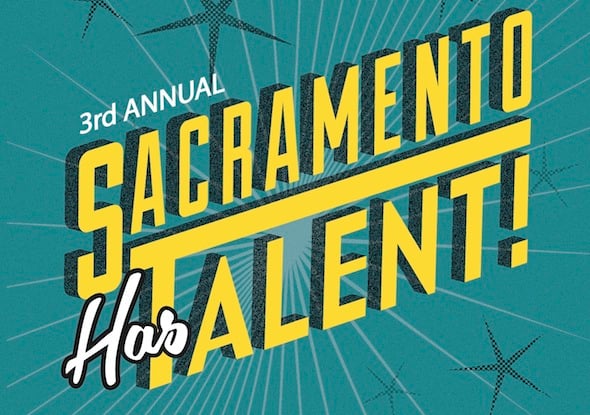 Twelve up-and-coming acts are set to battle it out for the title of the city's most talented performer at the third annual Sacramento Has Talent show coming to the Crest on April 2.
The cast of finalists consists of 10 performers found from the show's YouTube auditions, including violinist Joe Kye, musical comedian JR De Guzman, pyro-hoop dancer Kimberly Marie, New Orleans jazz ensemble Element Brass Band, spoken-word poet Salvin Chahal, and belly dancing duo Nani Pacal and Malolo Ryan. The lineup is rounded out by local soul singer Cheyenne Lowden and the Indian-infused sibling hip-hop dance duo Saayan and Sarina Yerm; both acts were selected through the competition's open auditions, featured here:
Hosted by HGTV's Landscape Smart star Ahmed Hassan, the show will air its televised version on Access Sacramento's channel 17 at the end of the month. Proceed from ticket sales benefit the local studio's program for mentoring youth pursuing a career in media.
"There's a lot of talent here in Sacramento—I would argue that it is an entertainment hub," says Gary Martin, Access Sacramento executive director. "The only way to really showcase what Sacramento has to offer is by having an event like this. The fact is, when you bring all these performers together, it's truly spectacular."
The winner (who will take home the $500 cash prize as well as subsequent runner ups who will win the $250 and $100 prizes, respectively) will be determined by the panel of judges including TBD Fest co-founder Michael Hargis, Sacramento Ballet dancer Alexandra Cunningham, and Sacramento Metropolitan Arts commission executive director Shelly Willis, as well an in-studio audience vote done through an electronic texting system.
Recent notable Sacramento Has Talent alums include 2014's Latin ballroom dancer Andrew Cervantes, who went on to make it to the quarterfinals of America's Got Talent with partner John Narvaez.
"Sacramento's very diverse community provides talent in all of the different genres that truly make it an exceptional place to witness both music and dance, and live performance," Martin says.
$25. 7 p.m. Crest Theatre. 1013 K St. 476-3356. crestsacramento.com
Related Links
New sports bar and restaurant project underway near downtown arena
An exhibit about Kentucky Derby winner California Chrome to debut at The California Museum
ESPN doc on the Sacramento Kings to debut at New York's Tribeca Film Festival