Sactown's 10 Most Popular Stories of 2016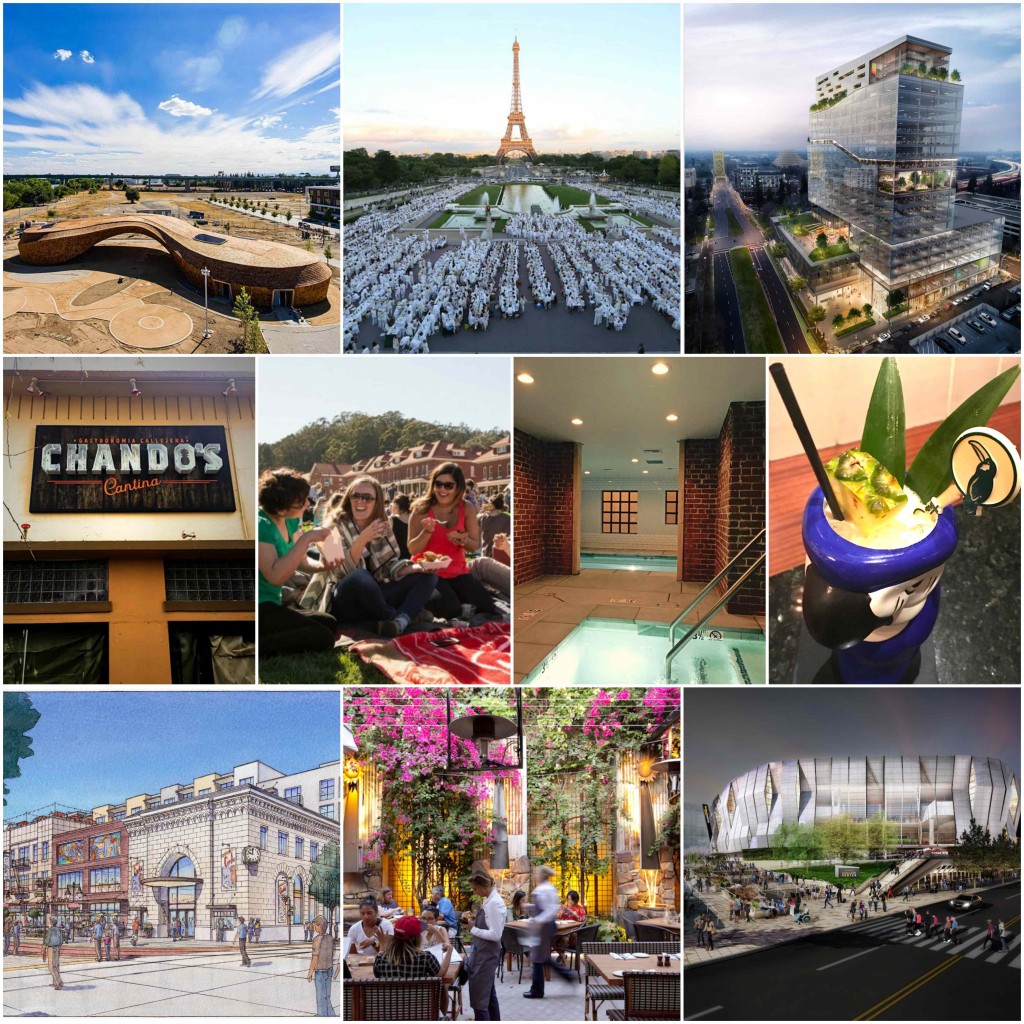 What a year it's been, Sacramento! We watched an arena open, discovered new talents and planned for the city's future in our 10th anniversary issue. But before we usher in 2017 (here are some NYE ideas if you're looking), let's bid adieu to the old year with a look back at Sactownmag.com's most popular stories. From restaurant openings to a massive downtown skyscraper, here is our countdown to the most popular headlines of 2016—let's hope the big reveal of our surprising No. 1 story will charm you as much as it did us. Drumroll, please…
Highly anticipated restaurant and bar The Jungle Bird (from the owners of barbecue joint Tank House) feathered its nest in Sacramento at the end of October, bringing colorful tiki cocktails and island-inspired fare to midtown.
In May, Off the Grid, the popular Bay Area food truck festival, announced they were expanding to the Sacramento area and soon began popping up at places like River Walk Park and the Barn in West Sacramento, the zoo and the Crocker Art Musuem in Sacramento, and the Folsom Outlet Mall, filling streets and parks with live music and walk-up fare from local foodie favorites like Bella Familia Pizza, Wandering Boba, and Culinerdy Cruzer.
Last week, Chando's Tacos owner Lisandro "Chando" Madrigal unveiled his plans to open a new downtown spot—coined Chando's Cantina—that will feature new menu items, cocktails and a fun, rustic vibe, giving Sacramento taco fanatics the best Christmas present they could ask for.
Just in time for summer, we brought you our list of the best local restaurant patios for al fresco dining. We scoured the region to find places perfect for eating, drinking, people watching and gathering under the glow of twinkling lights, from Rio City Cafe's sweeping river views to Aioli's hidden oasis.
Asha Urban Baths, a new relaxation center located along the Broadway corridor, opened Nov. 1 with saltwater pools, rain showers, a sauna, full-body massages and an adjoining yoga studio. Say ahhh.
The Barn opened to the public on West Sacramento's River Walk in late July and brought with it the exciting news that Drake's Brewing Company, owner of popular gastropubs in Oakland and San Leandro, had been selected to operate a restaurant and beer garden there, which is expected to open in 2017. Duck confit with an IPA, anyone?
When plans for Sacramento's first Dîner en Blanc were announced in July, the city began to buzz with anticipation. The pop-up celebration, an international event that began in Paris in 1988 and has since spread to over 70 cities across six continents, was held on Oct. 8 and saw over 1,000 people descend upon Golden 1 Center's newly unveiled plaza, all dressed in white. If you couldn't score a ticket, you can join in vicariously through this video.
In February, the California Public Employees Retirement System (CalPERS) and the Los Angeles-based developer CIM Group announced a proposal for a massive, and strikingly modern, 1.1-million-square-foot tower at 3rd and Capitol in downtown Sacramento that could forever change the city's skyline. Among other features, the proposed tower would include a public garden on its seventh floor and 100 residential units at the top with amenities like an infinity pool and concierge service.
2016 will forever live in Sacramento's history as the year Golden 1 Center opened its doors as the new home of the Kings. But it's also become a new regional food mecca. When the arena's executive chef Michael Tuohy announced in April that local eateries Mulvaney's B&L, Petra Greek and Mikuni would join previously announced hometown restaurant teams Paragary Restaurant Group, Selland Family Restaurants, Star Ginger and LowBrau at the complex, we nearly fainted and fell into a food coma. Then Tuohy gave us a sneak taste of the menu before the arena opened and we actually did.
This year, nothing stirred the hearts of Sactown's online readers as much as this bit of gustatory good news—apparently we aren't the only people in town with the Marble Rye episode of Seinfeld in permanent rotation on our DVRs. In September, Jami Goldstene, who runs a local public relations firm, announced plans to open Solomon's Delicatessen, an authentic Jewish deli, along the 700 block of K Street sometime in fall 2017, with business partners Lydia Inghram and Sheila Wolfe. Solomon's—named after Tower Records founder Russ Solomon—will offer deli classics like grab-and-go sandwiches—on rye of course—bagels with or without a schmear, baked goods and hopefully a retail section with grocery staples for the Jewish holidays. Shalom to the new year!
Follow us on Facebook, Twitter and Instagram so you never miss a headline!